History in the News May 2021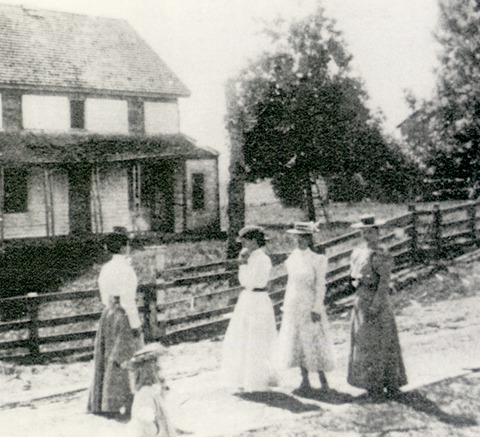 Our heritage trees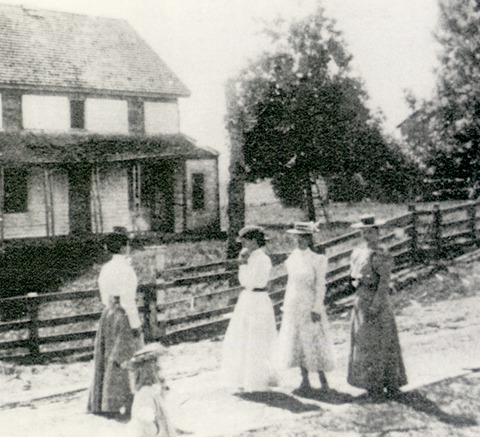 By Virginia Bruce
In the iconic 1905 photo of the JQA Young House on Cornell, you can see a pear tree with a ladder leaning against it. That tree has survived along with its neighboring apple tree, but both of them were in bad shape. Cedar Mill Historical Society grew concerned that a couple of branches were rubbing against the house and might have damaged the roof.
Badger Tree Service agreed to prune away the threatening branches and were able to fit the project into their busy schedule last August. Their services were pro bono but CMHS paid for the insurance and written safety plan required by the property owner, Tualatin Hills Park & Recreation District. But more was needed if the trees were to thrive. Fruit trees can be remarkably long-lived with proper care, but it had been a long time since even basic maintenance pruning had been done.
Enter Bartlett Tree Experts. We had read about their project to save a heritage apple tree in Vancouver, and I had attended a pruning workshop at Cornell Farm Nursery with a couple of their folks, so we knew they were the right people to call. CMHS members met with them and they agreed to take on the labor for the project pro bono. Funds from previous fundraising will be used to cover the materials.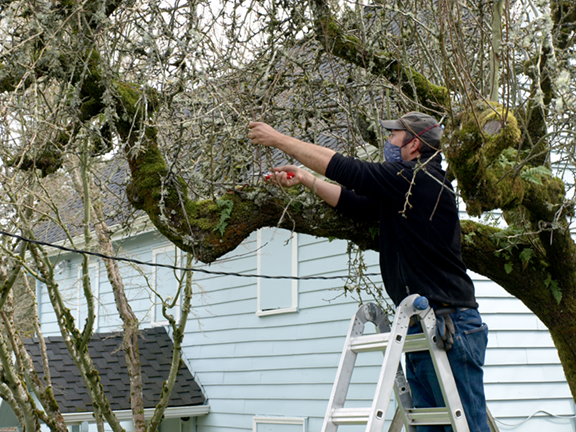 Before they begin the specialized work to brace the trees, we called Cornell Farms Nursery to see if someone would be interested in taking cuttings so they can be grafted and grow into trees for future generations. Owner Ed Blatter volunteered to bring his crew, and the cuttings are being grafted now. The plan is to offer the grafts for sale as a future fundraiser, but it will take a couple of years before they're ready to plant. Keep that in mind if you're making long-term garden plans!
Since the pandemic began, CMHS hasn't been visibly active in the community beyond this work, but we are continuing to negotiate the terms of the agreement with THPRD so we can begin to raise money to restore the house for use as a museum and community space. CMHS is a 501c3 non-profit and donations are gratefully accepted, contact us at info@cedarmillhistory.org for details.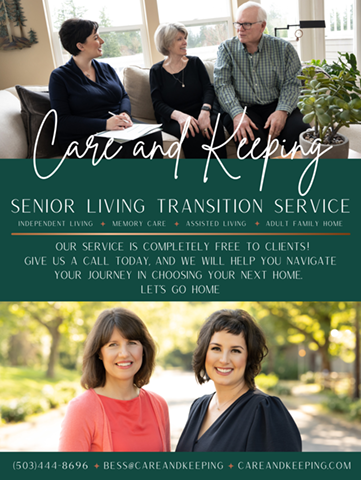 You'll be able to see the tree preservation efforts up close and learn more about our plans when we resume the Cedar Mill Cider Festival on September 19. 
Website help wanted!
We've been working on a new website for the Historical Society, and we're ready for some help! We have a large collection of digital copies of history photos gathered over the years, and they need to be processed (organized, cleaned up, cropped, and resized) for the new site. If you have digital image experience and software (Photoshop preferred), and some time to work with us, we'll be happy to teach you the specialized techniques for historical image processing.
The new site has been designed on the WordPress platform and we could use help on some of the more advanced tasks for that also. Please contact us at info@cedarmillhistory.org if you can help.