Park News May 2021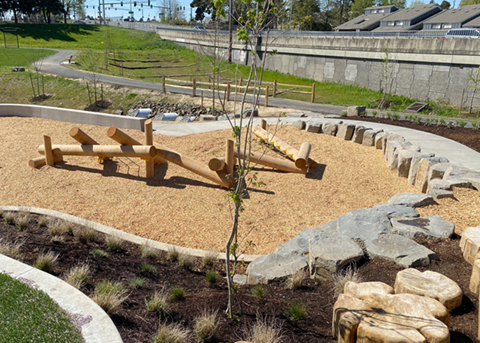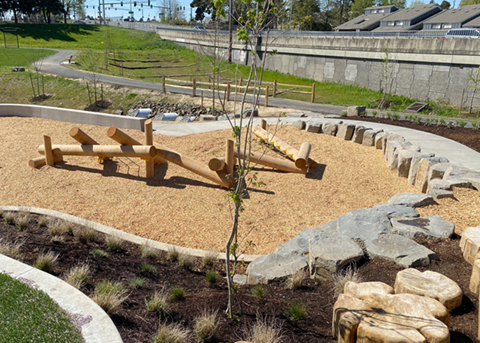 Somerset West Park is transformed!
By THPRD staff
You may have noticed a few changes coming to Somerset West Park (off of 185th and Parkview) next to the Somerset West Swim Center. The park has been redeveloped with field and playground improvements funded by the 2008 bond measure.
Construction for Phase 1 is nearing completion. The construction began in the summer of 2020 and continued through the winter. The contractor completed the improvements in early April 2021. THPRD staff are in the process of inspecting the improvements and preparing the park to reopen and welcome community members. THPRD is hopeful the park will reopen this month.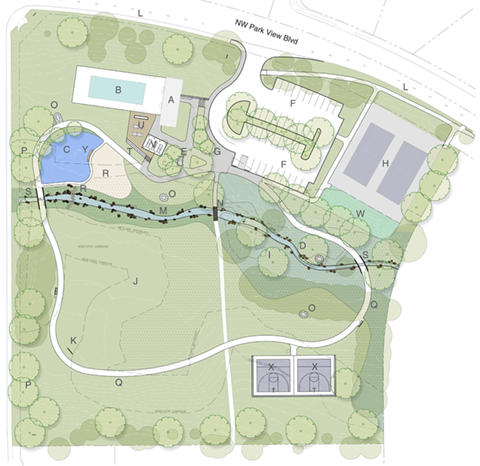 Improvements to the park include walking paths with improved ADA access, a new playground with nature-based play equipment, youth athletic fields for practice and free play, drainage improvements, and creek daylighting with natural area restoration. In THPRD's recently completed visioning process, people spoke of the importance of more nature play equipment and the district is excited to share this new space with neighbors.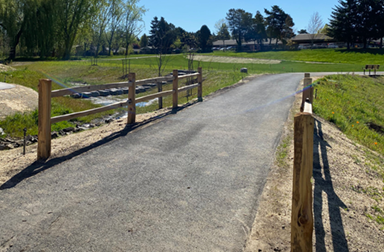 Additional information and project updates can be found on the project webpage. [We wrote about the plans in 2019]
In addition, Somerset Swim Center will be welcoming the community back on Monday, May 10. You can make reservations for the pool on the district's website at thprd.org/portal.