Meet Jess Fong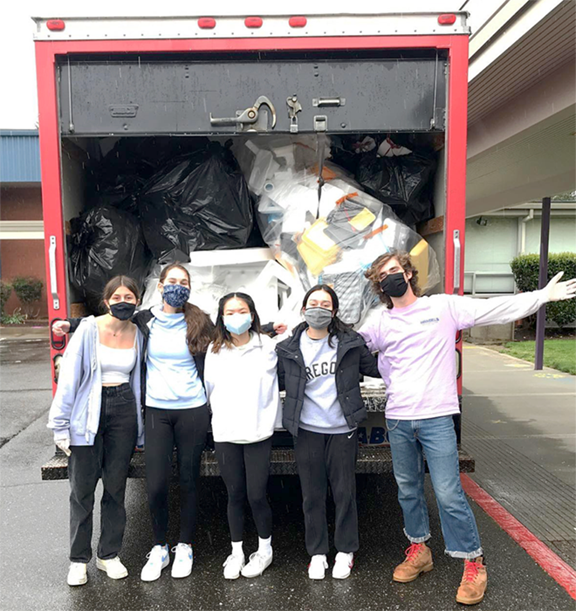 We have been publicizing recycling events at Sunset High School for several months, and we got curious to learn more about one of the students behind this great community service.
How long have you been interested in recycling and other environmental issues? What got you interested?
It took a while for me to remember this, but I think my interest for Climate Change started in grade five, a bit shocking when I thought back that far. At my elementary school, the big end-of-the-year project for all fifth graders was our exhibition night, where students got assigned groups and picked a research topic for our presentation. My group did Global Warming. This was probably the first time I learned about greenhouse gases, the greenhouse effect, endangered species etc. From then, I think those impacts were just always stuck in the back of my mind, and as I got older and was able to understand more, I was just naturally drawn into wanting to improve my lifestyle.
Did you start the Sunset Climate Club or just get involved?
I did not start the club! In fact, I didn't join ANY clubs my freshman year, so for sophomore year, I was set on at least joining some sort of environmental club because I knew it was something I was interested in. When the club list came out, I saw the Climate Change Club, and ended up signing up during our yearly "Club Fair." It was a small, and brand new club so I took a lot of initiative trying to get it off the ground… I communicated with the then president (Harlene) a lot, started our Instagram account, and of course attended every meeting that year. Later, a couple months into the summer, I reached out to Harlene asking if she had plans for the club this year, since we would be online due to COVID. She told me that she was actually going to be stepping down and ended up asking if I would be interested in filling one of the co-president spots. I obviously said yes, and it has led me here! We've now gathered an amazing board and made lots of improvements since last year… I cannot wait to take this club even further when we can all be back in person.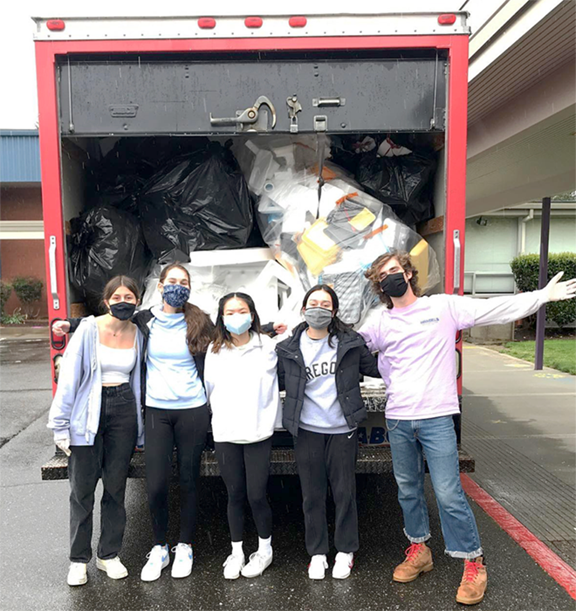 What grade level are you? Have you made plans to be sure the club goes on after you graduate?
I'm a Junior at Sunset High School, graduating in 2022! To be honest, I haven't put too much thought into the future of our club, but we have a lot of younger members at the moment that have already shown so much dedication, even just as regular members. So I am confident that the club will be in good hands when I leave, and that the next presidents will carry the club on.
Do you have faculty advisors for the club?
Yes! Mr. Andrew Brown, a history teacher, is our faculty advisor. He shares the same passion for the environment as everyone else in the club, and has helped us tremendously, both in gathering ideas as well as helping us with all our major events. These have included planting blueberry bushes in our school courtyard and organizing recycling drives. We couldn't have done it without him.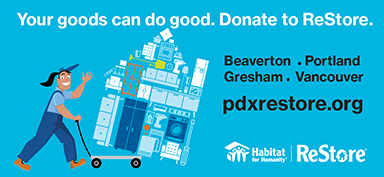 Are you involved in any other extra-curricular activities? What kind of dance was that class?
I joined the dance team this year… go Sunflares! And I've been loving it. We are finally able to have in-person practices, and I've luckily been able to balance it with school and other stuff which was definitely challenging. My most consistent volunteer work outside of school is for an organization called PDX Concierge. It was started in 2020 by a student at Westview High School, and it provides people across Oregon with grocery deliveries free of charge. I've been delivering groceries here and there since August of 2020 and it's such a unique way to help our local community and interact with new people.
How many kids are involved now? Has it been hard to keep it going during COVID?
We have a small, yet solid group of students that I can tell are truly dedicated, and I am so grateful for them. However, it has definitely been harder to keep things going with COVID, as it's more difficult to keep members engaged, connected, and involved. I hope that when we can finally see and interact with each other, we can have that little boost of morale that I think we all need.
The group hadn't firmed up plans for any May activities by our deadline, but you can check their website to learn more and see their schedule.