Community News December 2021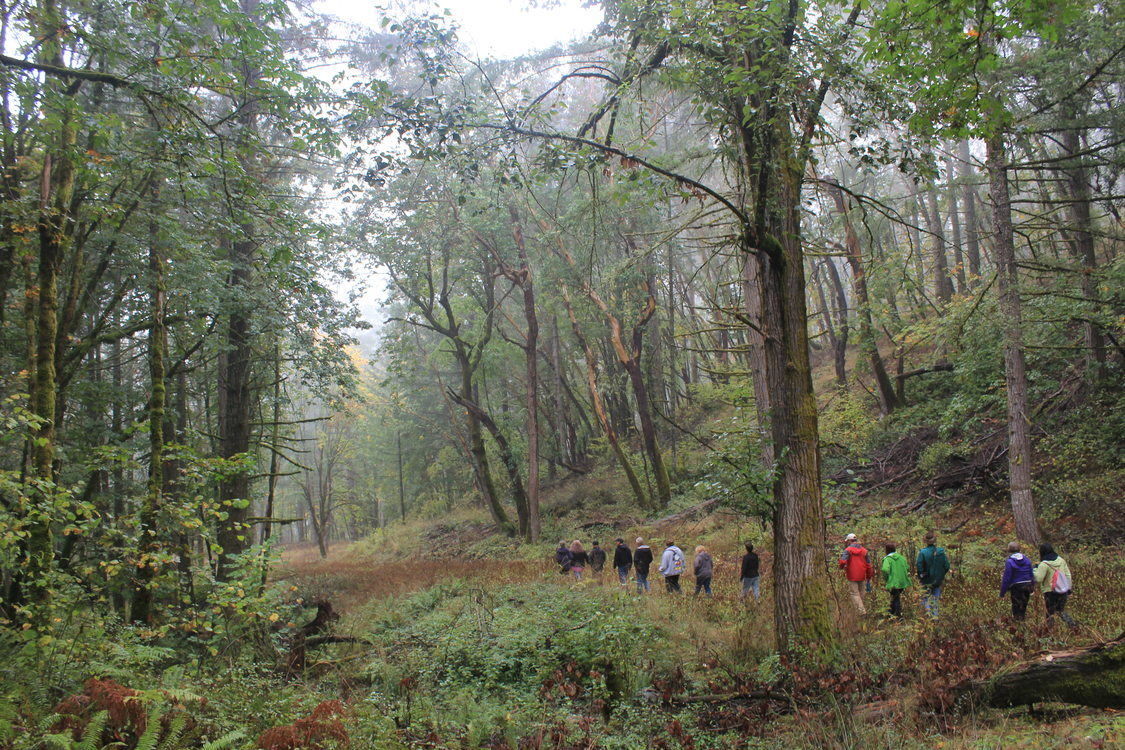 Street tree mapping project needs volunteers
Would you like an excuse to walk in pretty neighborhoods to look at trees? Treekeepers of Washington County is beginning to map, measure, and identify publicly owned street trees, and needs volunteers to help. Get some fresh air, meet some like-minded people, and help our county's trees.
Find out about this and other volunteer opportunities at our volunteer orientation webinar on January 23 at 3 pm. Please register in advance.
Or contact us at treescountwc@gmail.com. We hope to see you there!
Washington County Public Affairs Forum
Weekly on Mondays, noon-1 pm, via Zoom.
December 6, Stimson Lumber: Rodney Jacobs
December 13, The Child Care Crisis: Karen Henkemeyer & Jessica Rosengreen of Community Action
December 20, Willamette Water Supply Program Update: David Kraska
Join us "virtually" at the Washington County Public Affairs Forum! As we all continue to do what we can to stop the spread of COVID-19, the Forum continues with its 2021-22 season online, providing another engaging month of speakers. You can obtain the ZOOM link to join these free events by visiting the Forum website.
Founded in 1956, the Forum provides a place for the interchange of ideas on civic matters. Each week the Forum brings together community leaders, members, and guests who care about what happens in Washington County, the Metro region, and our state.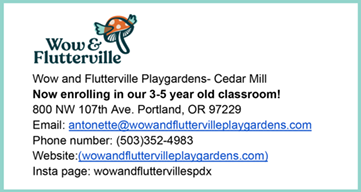 Sunset grad party fundraising
The Sunset High School Class of 2022 Grad Party Committee is actively fundraising to provide a fun and safe celebration for our 2022 graduates. We have partnered with Ann Garcia, certified financial planner, to offer a discount for her online course "College Financial Plan Masterclass." For every course registration via our link, she will donate $50 to the Grad Party!
It is never too early to start planning for college financing—you can find out more about the course and the link to register by going to our website and clicking on "College Financial Plan Masterclass." You can also find more information about the Sunset Class of 2022 Grad Party and our ongoing fundraising efforts on our website.
Gently-used children's items welcome at Northwest Children's Outreach
All centers are open from 10 am to noon on their respective dates: Wednesday & Thursday, December 8 & 9, 5525 SW Menlo Drive; Wednesday and Friday, December 8 and 10, 335 NE 18th Ave; Wednesday, December 8, 3550 SW Borland Rd
Several of our 460 Care Providing Agencies have shared that NCO is their only source for children's items. We are asking for your help in protecting our staff while continuing our mission of "standing in the gap for kids in need." Like everything related to COVID-19, we have donation rules—all donations need to be: new or like new—no stains, tears, missing buttons or zippers, shoes must be clean; washed, sorted, bagged, and labeled by gender, item, and size (ex: girls, winter Pants, size seven).
You will need to unload your donations upon arrival – the NCO staff will direct you to the donation drop off bins
Accepted donations are: New and like new children/teen clothing: shirts, sweaters, sweatshirts, pants, dresses, coats, socks, underwear, and shoes. Note that we distribute styles that are relevant to teens and school appropriate. We cannot accept clothing with stains, tears, rips, missing buttons, pilling, broken zippers, or personalized/team/logo clothing. Baby items: Diapers, wipes, non-expired formula, clothing, blankets, new hygiene items, new feeding items, new pack and plays, and small equipment items. Hygiene items: Shampoo, toothpaste, toothbrush, comb, soap, deodorant, washcloth, razor, and feminine products. Miscellaneous: Complete toys and toy sets, complete games and puzzles, stuffed animals, books, baby gates, new toys for birthday gifts, bedding, children/baby blankets, high chairs, baby swings, and strollers.
We do not accept furniture, household items, changing tables, cribs, broken or incomplete toys/puzzles, oversized toys, and used car seats/pack-and-plays.
Arts & Communication Magnet Academy fundraising and more…
Thursday, December 16, 10:30 am-11 pm, MOD Pizza, 2695 SW Cedar Hills Boulevard.
RSVP on our GroupRaise. For online orders, enter the promo code GR209347A before checkout. ACMA PTO Fundraiser Supporters may present a print of the code or a digital copy. Please note that phone orders or orders through third party apps services such as Doordash, Grubhub, Postmates and UberEats do not qualify for this fundraiser.
And for more news and for information about ACMA's upcoming production of Sound of Music beginning Thursday, December 9, visit the ACMA website.
Thank you for your support of Arts & Communication Magnet Academy!
The Legacy Project: End-of-life workshop series
People make plans for big events in life. You can also ensure that you are well planned and well prepared for end-of-life issues. The Legacy Project is a seven-part series of virtual workshops in which you will learn from a variety of local experts on how to develop your "Life File," a tool that will help you make a plan for what's important at end of life. Sponsored in part by Washington County DAVS. Visit the program sign-up page to register.
PEARLS: Program to Encourage Active and Rewarding Lives
PEARLS educates older adults about what depression is (and is not) and helps them develop the skills they need for self-sufficiency and more active lives. This program is offered by Community Counseling Solutions for Washington County seniors experiencing depression and is available in English and Spanish. For more information or to make a referral, call Ruth Vonk at 971-718-6226. A printable workshop flyer is provided.
The ArtPass Card: a perfect gift
Looking for gift ideas? Give your loved ones an ArtPass membership card. It's the gift that keeps on giving. The ArtPass provides access for you (or your loved ones) to special deals at local businesses throughout Washington County. The one thing these businesses all have in common? They support the arts! A yearly membership is $25—purchase yours today at our website.

By choosing to get an ArtPass card, you are actively supporting local arts and culture. This membership program is a fundraising effort for Tualatin Valley Creates, a 501c3 nonprofit arts service organization. All funds are used for operational costs to keep Washington County's creative community informed, engaged, and growing.
Check out the list of participating businesses and see each businesses' special offer.
Ask WSCO: How can I avoid holiday scams?
If you're planning to get festive this holiday season, stay informed to avoid scams targeting holiday shoppers. Just as many traditions vary and take on different forms, new and old scams follow suit this time of year, including e-cards and online shopping scams, fake charities, bogus holiday help for hire, spoof travel booking sites, or baiting email offers.
While these "deals" may seem like great offers, follow these tips to ensure they are legitimate.
Always do your research before you buy—look for reviews and working contact information.
Be wary of deals that seem too good to be true.
Don't make quick purchases on social media—scam advertisers track your shopping habits from social media ads then target you with specific products they think you'll fall for.
Always use your credit card for online purchases so you can dispute fraudulent charges if needed. More information on scams and prevention tips can be found on the Better Business Bureau Website.
Sunset HS Marching Band Can & Bottle Drive
Saturday, December 11, 10 am-1 pm, Target parking lot (aka old Bales Thriftway), 12675 NW Cornell Rd.
Drop off your redeemable bottles and cans at the curb to help us raise funds for music programs at Sunset HS. Bring them in any container or use the bags we provide, and we'll give you a new bag for next time. You can reach us at samba@sambanote.org with any questions.
Save the Date: future SAMBA Fundraisers Saturdays, January 8 and February 12 (weather permitting).
Brought to you by the Sunset Apollos Marching Band & Auxiliary (SAMBA), this fundraiser helps pay for travel expenses, entry fees, uniforms, specialized performance instruction, show design, instrument purchase and repair, purchase of new music and arrangements, and scholarships for students who otherwise would be unable to afford to participate. SAMBA is a 501(c)(3) public charity and supports all the comprehensive Band and Color Guard programs available at Sunset High School.
Viva Village Monthly Calendar
RSVP is recommended for all events. Email vivavillageevents@gmail.com or 503-746-5082 to RVSP and to receive the Zoom links for online events.
Activities Open to the General Public:
Online Viva Village 101 (open to all)
Saturday, December 11, 10–11:30 am, via Zoom.
A fun and informational session about Village life for prospective members and/or volunteers.
Men's Coffee Break (open to all)
Monday, December 27, 10–11 am, Ki Coffee, 4655 SW Griffith Dr #160.
Conversation and coffee.
Online Viva Village Book Club (open to all)
Tuesday, December 28, 1–2:30 pm, via Zoom.
Selected book: Perestroika in Paris by Jane Smiley.
Activities Open to Viva Village Members and Volunteers
Women's Coffee (in person)
Wednesdays, December 8, 15, 22, and 29, 10 am, Jim & Patty's Coffee, 4130 SW 117th.
Join members and volunteers for a morning of coffee and conversation.
Online Tai Chi Classes
Thursdays, December 9 and 16, 10–11:30 am, via Zoom
Learn Tai Chi technique with certified instructor, Richard Chew.
Online Writers Group
Thursdays, December 9, 16, 23, and 30; 4–5:30 pm, via Zoom
Join other Village writers for a time of sharing and inspiration.
Online Mindfulness Class
Mondays, December 6, 13, and 20; 2 pm, via Zoom
Martha McJacobs from Life by Design guides participants through exercises and discussions focused on using meditation techniques to reduce stress.
Online Women's Coffee
Tuesdays, December 7, 14, 21, and 28; 10 am, via Zoom
Join members and volunteers for a morning of coffee and conversation.
Dine Around Beaverton and Beyond
Wednesday, December 8, 1 pm
Oasis Lebanese Restaurant, 14845 SW Murray Scholls Drive Join members and volunteers for lunch and conversation. Participants must be vaccinated. RSVP required. Space limited to 12.
Online Movie Interest Group
Wednesday, December 8, 5 pm, via Zoom
Movies are available on Netflix or Kanopy streaming service offered by the Washington County Library.
Online Travel Talks
Monday, December 13, 7 pm, via Zoom
Beyond Paris. Paris is great, but there's so much more to France. Gerry Lukos will share highlights of her travels to Lyon, Strasbourg/Alsace, Nantes, Granville, and more.
Garden Enthusiasts
Friday, December 17, 11 am–1 pm
Join a holiday table decoration workshop using greens, berries, pinecones, and a candle. (Bring a sandwich. A hot drink and cookies will be available). Dress warmly, the warehouse is chilly. Cost for materials: $10. Cash preferred. RSVP required. Limited to 12 people.
TVF&R Offers Holiday Safety Tips
It's the holiday season and traditions abound. One tradition many families have is bringing a cut tree into their home and decorating it with twinkling lights and ornaments. Each year, these trees account for hundreds of fires across the nation—keeping your tree healthy and green will help keep your holiday safe!
Tualatin Valley Fire & Rescue encourages you to choose a healthy tree that has been recently cut or to cut one down yourself. Below are some tips to keep your tree merry: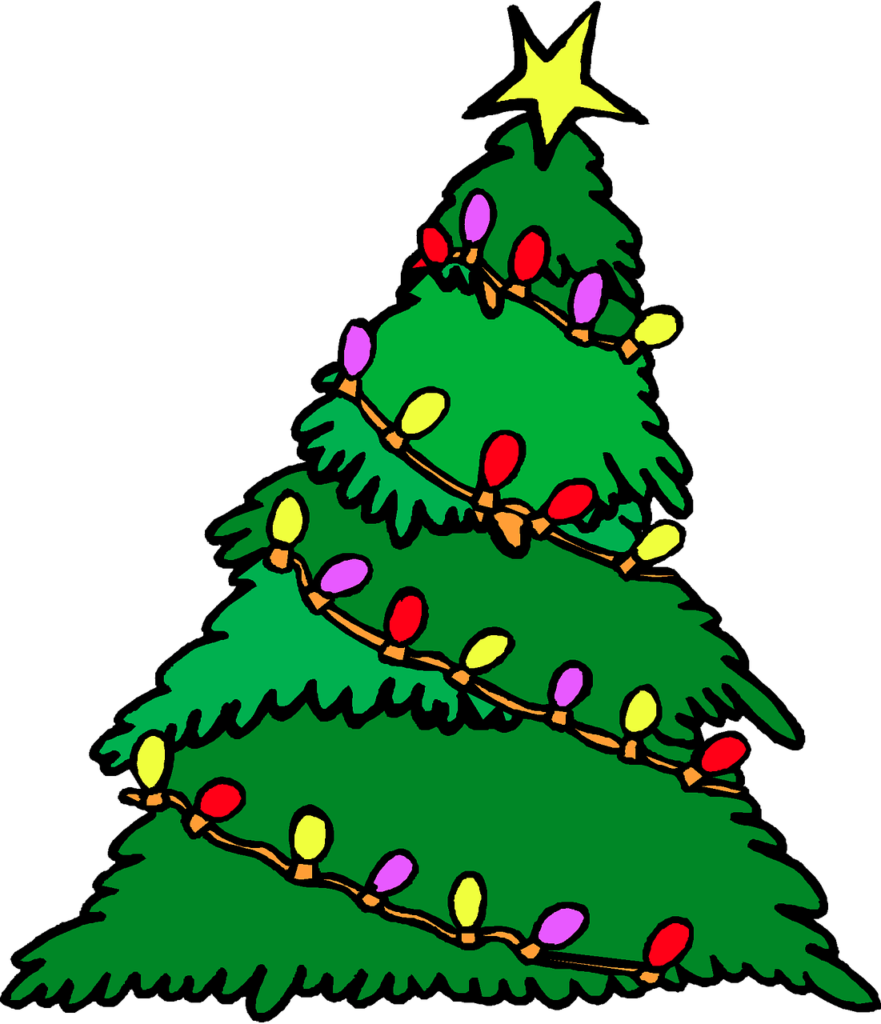 Right before placing the tree in its stand, cut about two inches from the base of the trunk. This helps the tree draw up water.
Once the tree is in its stand, add water daily or as needed.
Place the tree at least three feet from any heat source such as space heaters, fireplaces, heat vents, etc. Trees placed in a room where fireplaces and woodstoves are used will dry out much quicker and should be placed as far as possible from them.
Make sure the tree doesn't block an exit.
Use only decorative lights that have a label of a recognized testing laboratory and make sure the bulbs, strings, and connections are not damaged or broken.
Never use lit candles to decorate a tree.
Check for dryness by running your hand down a branch; if the needles fall off, the tree is too dry and should be taken down and disposed of properly.
Never burn a tree in your fireplace. The combination of dry branches, pitch, and tree oils can ignite within seconds, sending sparks and flames into the room or causing a chimney fire.
Most communities in TVF&R's service area have a recycling program where a dry tree can be disposed of properly.
If your choice is an artificial tree, look for the "Fire Resistant" label. This does not guarantee the tree won't catch fire, but it indicates that the tree will resist burning and should extinguish quickly.
When it comes to brightening your home with twinkling lights, TVF&R offers the following tips:
Only use UL-approved, low-heat lights.
Always use outdoor lights outside and indoor lights inside.
Never use light sets with broken sockets, frayed and/or cracked wires, or missing sockets. Any one of these problems may cause an electrical shock or a fire.
Prior to using a light set, place it on a non-flammable surface and plug it in for 10 to 15 minutes to check for smoking or melting.
Lights should only be used on fresh or fire-retardant plastic trees. Never use electric lights on a metal tree as the tree can become charged with electricity from faulty lights and a person touching the tree could be electrocuted.
Fasten outdoor lights securely to exterior walls, trees, or other firm supports to protect them from wind damage. Do not use nails or tacks to hold light strings in place. Instead, use plastic light string holders or run your light strings through hooks.
Only use outdoor-rated extension cords with outside lighting displays.
Turn off all lights when you go to bed or leave the house. Lights can short out and start a fire.
For more fire and life safety tips, visit the TVF&R website.
55+? Join the Friendship Circle!
Thursday, December 16, 1-3 pm, St. Gabriel's Episcopal Church, 17435 NW West Union Rd
Do you enjoy playing games? Want to get to know folks in your community while having fun? Join us for a new (non-religious) get together at St. Gabriel's Episcopal church called the Friendship Circle. We will have games like Bingo, Uno, Trivia games, etc. every other Thursday. All are welcome, so come one, come all!
Enjoy light snacks and beverages and conversations. You might even win some exciting (well, maybe a bit silly) prizes.
Winter term PCC Community Ed non-credit class registration now open!
PCC Community Ed has all the non-credit classes you need for a discovery-packed winter! Choose class offerings from the arts, writing, languages, career skills, mind and body wellness, tech and finance, home and garden, and more. The term starts January 10 and registration is now open. Click here to find your classes and register now! Many are remote and some are at the nearby Rock Creek Campus.
To view the PCC Community Ed magazine (includes class description and instructor info), browse the online copy.
Cedar Hills Ready! survey open now
Complete the survey for a chance to win a water filter!
We've started planning for next year, and we need your feedback. Please complete our survey to let us know what preparedness steps you've been able to start or complete. Your participation will inform what we focus on in 2022, so we want to hear from you regardless of whether you've started one of these projects or completed more than half of them. Thank you for your help!
As an added thank you, everyone who completes the survey will be entered to win a two-bucket water filter! If you already have a filter, we can provide an alternate prize.
October Meeting Follow-up
Thank you to all who attended our last meeting of 2021 on Indoor Fire Safety, with Tualatin Valley Fire & Rescue. The referenced resources are on our webpage, and a link of the meeting's video recording is posted to YouTube.
Please share these resources widely. To review presentation materials outside of the meeting, see our website.
CHR's Holiday Gift Guide
If gifts are part of your holidays, consider that many households could benefit from assistance in preparing for emergencies and disasters. CHR does not endorse any products, but here is a list of ideas to research as potential gifts.
Collapsible solar lantern
Tundra fire extinguisher spray can—good for vehicles and small spaces
Wound seal topical powder—used to coagulate blood, especially for those on blood thinners
Encrypted thumb drive
Blank pillowcase for kids to DIY an emergency kit – Check out the Red Cross Pillowcase Project for details
Items for an under-bed kit (hard hat, leather gloves, dust mask, flashlight, goggles, hi-vis vest, four-in-one emergency tool)
Portable solar panel
Chehalem Ridge Nature Park opening soon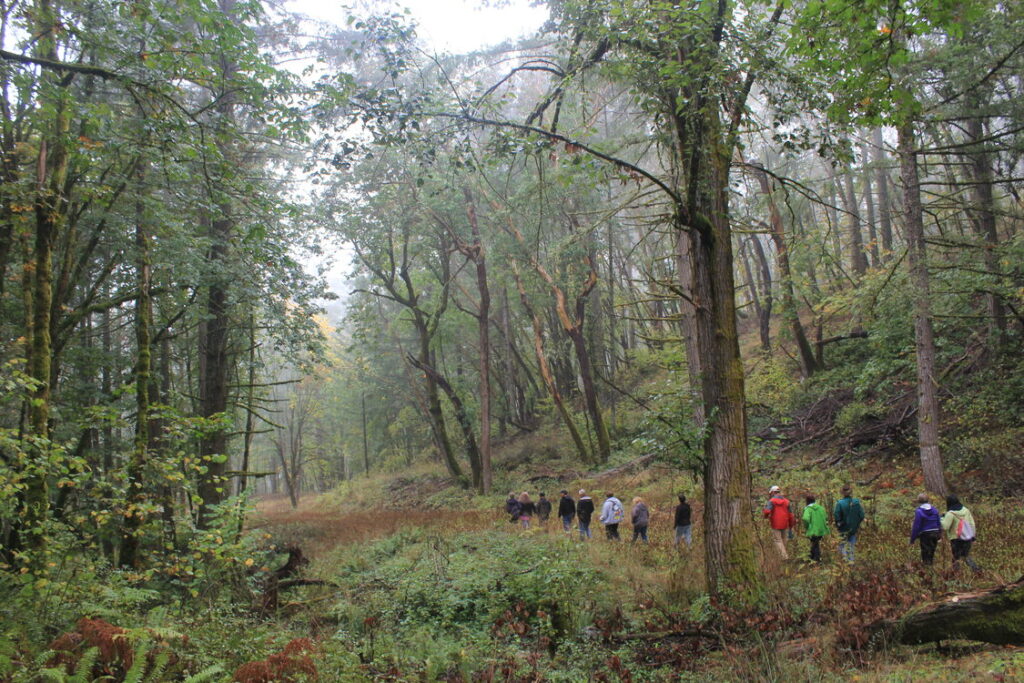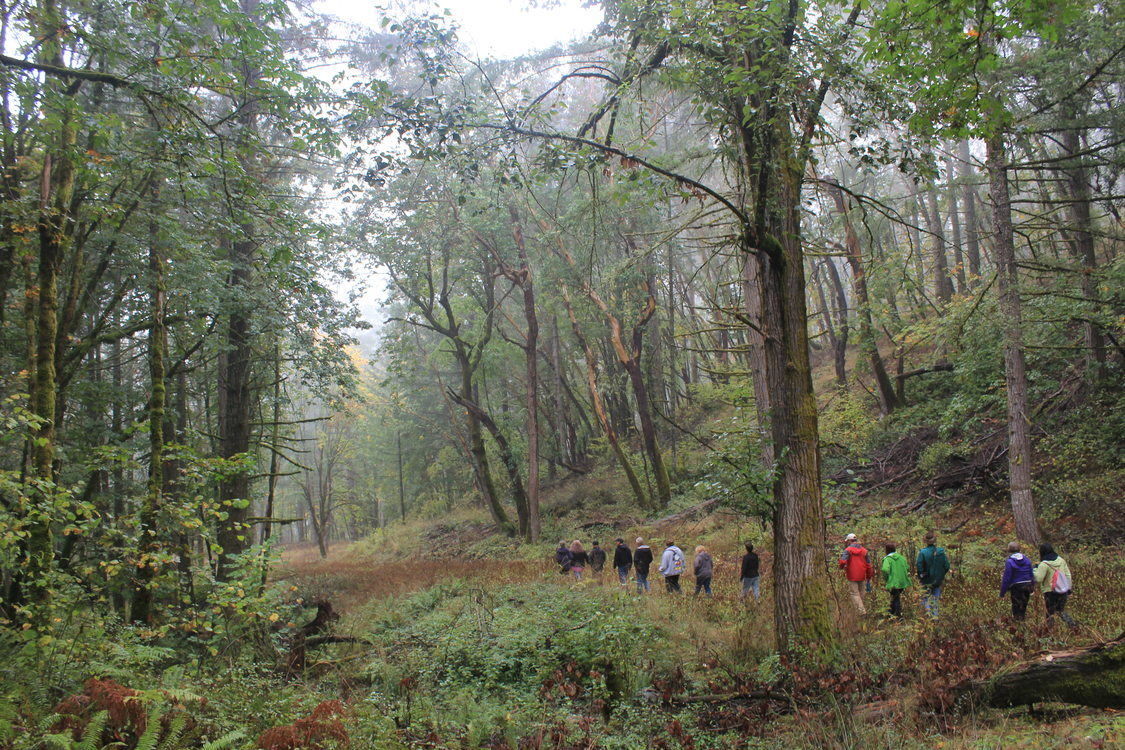 Metro Parks is excited to share that Chehalem Ridge Nature Park will be opening to the public on Monday, December 13. This 1260-acre nature park 15 minutes south of Forest Grove and Cornelius will offer visitors breathtaking views of the Tualatin Valley and the Coast Range and nearly 10 miles of trails. Chehalem Ridge is part of the traditional homelands of the Atfalati (Tualatin) Kalapuya people. It is also home to multiple types of habitat and more than 100 species of wildlife, including beavers, alligator lizards and bobcats.
Due to the challenges and constraints of the COVID-19 pandemic, we are celebrating the upcoming park opening with a variety of online materials. Activities planned for the "grand opening week" include nature activity guides and a self-guided tour map that will be available on the Chehalem Ridge webpage. There will also be a photo contest with prizes on Metro's social media accounts, which you can follow @oregonmetro on Facebook and Instagram to stay updated and watch videos.
Using COVID-19 home tests
If you are worried about gathering with others who are unvaccinated, immunocompromised, or at higher risk of developing severe COVID-19, you may wonder about using COVID-19 home tests to find out whether you and people around you have current COVID-19 infection. While this option isn't currently recommended by the Centers for Disease Control and Prevention, over-the-counter COVID-19 testing kits are becoming more widely available.
Visit Oregon Vaccine News to learn more about COVID-19 home tests and what to consider if you choose to use them as part of your holiday gathering preparations.