WashCo News December 2021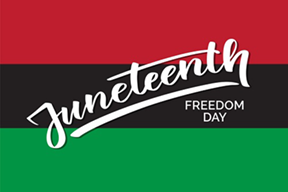 New anti-vaping law
Following weeks of public testimony and input from public health officials, on November 2, 2021 the Board of County Commissioners (BCC) has repealed outdated Ordinance 599 and replaced it with new rules that include a ban on retail sales of any flavored tobacco products, including menthol cigarettes, flavored synthetic nicotine, and inhalant delivery systems such as e-cigarettes, e-cigars, vape pens and e-hookahs that impart a taste or smell other than the taste or smell of tobacco.
Based on findings that indicate tobacco use by youth continues to be a significant health risk, the board's action serves to: Prohibit the sale of any tobacco or synthetic nicotine product to any person under the age of 21; Prohibit sales of any flavored tobacco or synthetic nicotine product in any retail establishment, and; Prohibit coupons, discounts and price promotions for any tobacco product.
Starting January 1, 2022 all tobacco retailers in the state will be required to have a license to sell tobacco products. From January through June 2022, Oregon Health Authority will focus on education to help stores come into compliance with the law. In July 2022 OHA will begin unannounced inspections and start issuing penalties for violation of the statewide law. If OHA observes a violation of the Washington County ordinance, they will notify Washington County. We will respond by contacting the business and first educating them before issuing a citation. Starting January 1, we will also respond to complaints from the public about businesses that are in violation.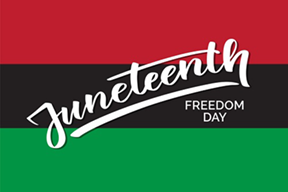 Juneteenth adopted as a paid county holiday
Washington County joined the federal government, the State of Oregon, the City of Portland and Clackamas and Multnomah counties this week in offering Juneteenth (June 19) as a paid holiday.
Juneteenth commemorates the freeing of those who had been enslaved among the Confederate states up until President Abraham Lincoln issued the Emancipation Proclamation effective on January 1, 1863.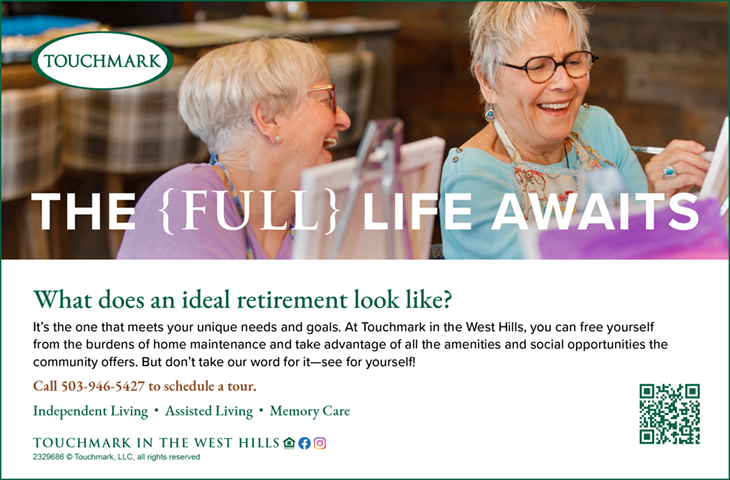 Because June 19 falls on a Sunday in 2022, this new paid holiday will be first honored by Washington County on June 20. Although county buildings will not be open to the public on that day, services that are provided on a 24-hour basis will continue.
Rental assistance continues in Washington County
While the state has made the difficult decision to pause accepting new applications at midnight on December 1 for the Oregon Emergency Rental Assistance Program (OERAP), Washington County's local Emergency Rental Assistance (ERA) program continues to accept applications through existing local pathways.
Community Action, the agency administering local funds for Washington County, maintains a phone line, an online portal and has established partnerships with other agencies, community-based organizations, and public health contact tracing staff to get the funds out as quickly as possible. These local funds will continue to be available for income-eligible renters over the foreseeable future.
All renters needing assistance and residing in Washington County are encouraged to apply for the Emergency Rental Assistance program. To find out how to apply, visit the Community Action webpage. For immediate resources including shelter and food access contact 2-1-1 online at www.211info.org or by calling 2-1-1.
Chair Harrington's 2021 End of Year Address
Tuesday, December 14, 4 pm, on the County's YouTube channel
Washington County Board Chair Kathryn Harrington will offer her annual End of Year message, sharing her perspective on challenges presented in 2021, while also providing a hopeful look ahead for the coming year. In her online address, Chair Harrington will reflect on the County's ongoing response to the COVID-19 pandemic, efforts to expand availability to affordable housing and supportive housing services, the County's continuing investments in our transportation system, as well as economic development.
The community is cordially invited to view the End of Year address on the County's YouTube channel. The Chair's message will also be provided simultaneously in Spanish via Tualatin Valley Community Television and can be viewed by selecting Channel 28.
eBooks are now available through Law Library
The Washington County Law Library now offers eBook access to a variety of legal titles, including some key Oregon legal research materials. The pilot project was made possible in part by the Institute of Museum and Library Services through the Library Services and Technology Act, administered by the State Library of Oregon.
County residents can sign up for access to the eBooks via the Law Library's website and can contact the Law Library's "Virtual Information Desk" with any questions. After the initial sign up, the Law Library's eBooks may be accessed online or by using the LexisNexis Digital Library app from the app store.
Located in downtown Hillsboro, the Washington County Law Library strives to enhance equal access to justice by making sure legal information, resources and tools are available and accessible to everyone. As stated by Law Librarian Lee Van Duzer, "We're really pleased to be able to make these materials more available to the public. Now people have another way to find the resources they need to be successful in whatever legal challenges they're facing." 
The Washington County Law Library was established in 1926 by order of the Washington County Court. It is supported by Oregon legislative appropriation and operated by Washington County in consultation with the Circuit Court Presiding Judge and Washington County Bar Association. The Law Library's mission is to provide research training and legal reference assistance, and access to a variety of general and specialized legal information resources and tools. They provide a comfortable, welcoming and usable space for everyone engaged with the justice system, including litigants and those facing legal issues, attorneys, court staff, the judiciary and other governmental organizations.
Current and new WIC participants will receive extra fruit and vegetable benefits through March 2022
Washington County Women, Infants & Children (WIC) encourages all eligible families to sign up for WIC to receive nutrition assistance including electronic monthly benefits that can be used to purchase healthy food. Now through March 2022, participants will continue to get a temporary increase in their monthly fruit and vegetable benefit. Because of the American Rescue Plan Act, WIC received funds to improve access to fresh, frozen, and canned fruits and vegetables.
"If you're not enrolled in WIC, now is the time to apply to redeem these additional benefits while they last," WIC Supervisor Tara Olson said.
The standard monthly amounts for the WIC fruit and vegetable benefit are $9 per child and $11 per adult. The amounts have temporarily increased to:
$24 for each child over 13 months of age
$43 for pregnant and non-breastfeeding participants
$47 for breastfeeding participants
WIC provides no-cost nutrition and breastfeeding services to women who are pregnant or have recently had a baby and to infants and children until their fifth birthday who have a nutritional need or risk factor. WIC recognizes the important role that fathers, grandfathers, stepfathers and other guardians play in caring for kids. Fathers and other caregivers of kids under five are encouraged to enroll their children.
To qualify, families must have a household income less than 185% of the federal poverty limit. Individuals who are fully eligible for Medicaid/Oregon Health Plan, TANF, SNAP/food stamps or FDPIR are automatically income-eligible for WIC. More details on eligibility guidelines can be found on the state's website.
"We know it can be confusing to figure out if you're eligible for WIC," Olson said. "People often think they don't qualify, but the truth is that a lot of working families are eligible for our services. If you aren't sure, please contact us to discuss your situation."
Due to the pandemic, WIC appointments are currently conducted over the phone with limited onsite services available at the Beaverton, Hillsboro and Tigard WIC offices upon request.
To reach Washington County WIC, email wic@co.washington.or.us, text WCWIC to 61222, or call 503-846-3555. Families outside of Washington County can find the phone number for other WIC programs by calling 211. To learn more, visit www.WashingtonCountyWIC.com.
WIC is an equal opportunity provider.