Holiday News December 2021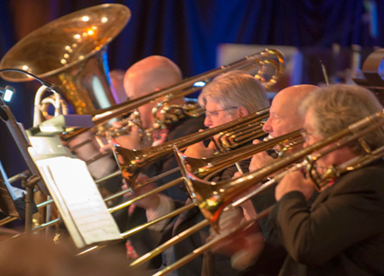 Terra Linda Arts & Craft Fair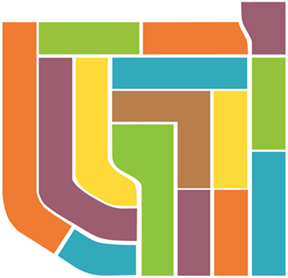 Saturday, December 11,10 am-3 pm, Terra Linda Neighborhood
Shop local and support your friendly neighborhood artists. The Terra Linda Neighborhood will have 20 creative neighbors selling their handcrafted products and artwork. You'll find jewelry, paintings, plants, totes, bath and body goods, photography, cards and much more. There will also be a raffle with 20 wonderful and inspired prizes.
Grab a map of makers at the corner of NW 131st Ave and NW Northrup St. For more information, please email terralindacraftfair@gmail.com.
Big Horn Brass Holiday Concert Returns
Sunday, December 12, 7 pm, St. Matthew Lutheran Church,10390 SW Canyon Rd. YouTube link available for online viewing.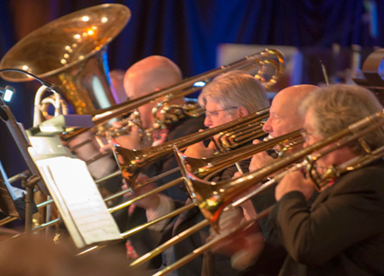 A favorite holiday event for many family calendars will return live this year! The Big Horn Brass will perform their annual Holiday Concert and will create the perfect opportunity to hear some of the world's greatest holiday and festive music. A preconcert by the St. Matthew Exaltation Handbells starts at 6:45 pm with the Brass Concert following. This year's concert, "Brass in Toyland," will feature "The March of the Toys." LaRhonda Steele will add her wonderful vocals to the program.
New this year, the concert will be live streamed on the YouTube Big Horn Brass channel. A link can be found on the website. It's a chance to enjoy the concert from the comfort of your home!
Attendance at the live performance requires proof of vaccination or a negative COVID-19 test. To reduce COVID-19 risks, the concert will not include an intermission and masks will be required.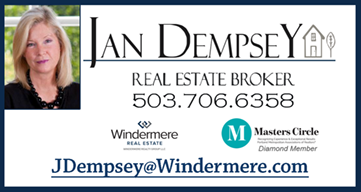 This year's free concert is a gift to the community from the Erik Weswig Memorial Fund, Beaverton Arts Commission, and other supporters of holiday music. Erik was a senior at Sunset High School and enjoyed this concert as part of his family Christmas tradition. In his memory, a Memorial Fund was established to support local events that he enjoyed. Donations for future concerts will be gratefully accepted. For more information or to donate, please go to ErikWeswig.com.
THPRD Holiday Giving Drive
Ongoing until Wednesday, December 15, various THPRD locations
Tualatin Hills Park & Recreation District (THPRD) is partnering with the Beaverton School District (BSD) for THPRD's annual Holiday Giving Drive. Our goal is to help create a warmer, brighter holiday season for BSD families and students in need.
Patrons may donate gift cards exclusively (no toys or clothing will be accepted). Purchasing gift cards is a great way to support students. Gift cards give families the flexibility to buy personal items, necessities, or gifts during the holiday season. All donation amounts are being accepted.
Tips for gift card donations:
Any amount is helpful. Suggested gift card amounts of $5, $10, $20, $25, $50, or more. All amounts are welcome.
Variety of stores is good. Organizers are asking for redeemable gift cards to grocery stores, local businesses, or large retailers. All are welcome and encouraged.
To find out which facilities are open and for hours of operation, please visit the THPRD website or call 503-439-9400.
Lightopia—An Illuminated Journey

December 9-31, 5:30-8:30 pm, Gordon Faber Recreation Complex, free, reservations required
The award-winning drive-through light show at Gordon Faber Recreation Complex returns this December. Enjoy a leisurely drive through the brilliant display, which expands to a half-mile this year. Reservations open each Wednesday for the following week's dates.
For more information about the event, as well as the release and full event schedule, please visit Hillsboro-Oregon.gov/WinterEvents.
Pamplin Bazaar list
The Pamplin newspaper chain has published a helpful online guide of holiday bazaars around the region.
KGW Great Toy Drive local drop-off location
Through Monday, December 13, 12889 NW Cornell Rd
The KGW Great Toy Drive is on! You can bring any new, unwrapped toy to Dr. Brown & Dr. Freed's Dental office. Your small gift will help bring great joy to the children in our community.
For more information about the KGW Great Toy Drive, please visit kgwtoy.com. If you have any questions, please call or email our office: (503) 643-6643, info@lfbdmd.com.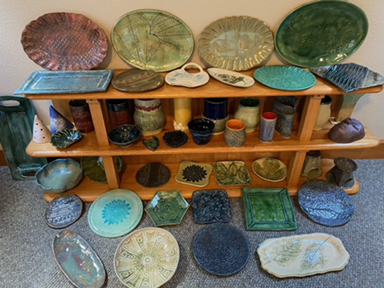 Skyline Grange Artisan Holiday Fair cancelled but artisan info online
The Fair was cancelled because of safety precautions during the pandemic. Ten artisans have provided contact information that can be accessed on our website. Support your local artisans, buy locally!
Tree Recycling
Saturday and Sunday, January 1-2 and January 8-9, 9 am-3 pm, Target parking lot (aka old Bales Thriftway), 12675 NW Cornell Rd.
Plan ahead to recycle your holiday greenery. Troop 207 will have a drop off location accepting greenery for recycling but is unable to accept flocked trees. For more information, please visit the Troop 207 website, email the troop at treerecycling@ortroop207.org, or call 971-266-1550.
Cedar Mill Christmas Tree!
Chuck Richards, owner of Sunset Athletic Club, has been wanting a community tree for years, but the project never came together. This year they have put up a light-tree in the parking lot between their new facility, 77 Fitness, and the CVS pharmacy. Enjoy! Maybe next year we can all gather to celebrate!