Are you getting our emails?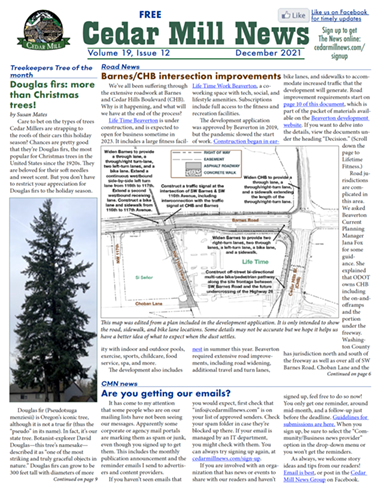 It has come to my attention that some people who are on our mailing lists have not been seeing our messages. Apparently some corporate or agency mail portals are marking them as spam or junk, even though you signed up to get them. This includes the monthly publication announcement and the reminder emails I send to advertisers and content providers.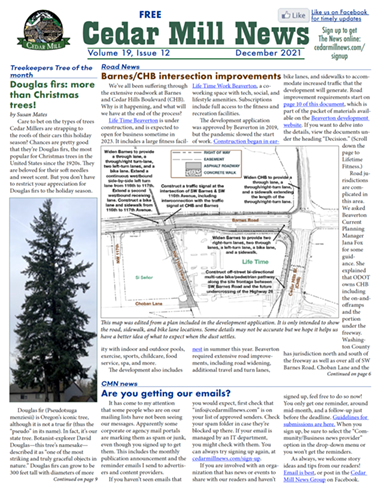 If you haven't seen emails that you would expect, first check that "info@cedarmillnews.com" is on your list of approved senders. Check your spam folder in case they're blocked up there. If your email is managed by an IT department, you might check with them. You can always try signing up again, at cedarmillnews.com/sign-up.
If you are involved with an organization that has news or events to share with our readers and haven't signed up, feel free to do so now! You only get one reminder, around mid-month, and a follow-up just before the deadline. Guidelines for submissions are here. When you sign up, be sure to select the "Community/Business news provider" option in the drop-down menu or you won't get the reminders.
As always, we welcome story ideas and tips from our readers! Email is best (info@cedarmillnews.com), or post in the Cedar Mill News Group on Facebook.