Library News December 2021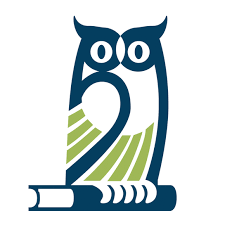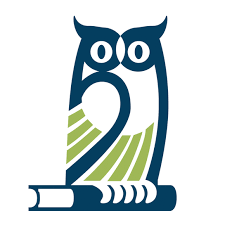 ARPA grant
Cedar Mill and Bethany Community Libraries (CMBCL) are using the Federal American Rescue Plan Act (ARPA) grant to launch new outreach efforts. Staff are working with local schools, early childhood programs, and community organizations to connect with community members of all ages and increase access to library resources and reading materials.
New projects include: Community Kits including large print editions to expand library book club resources to residential senior communities; Library Mailer that focuses on extending inclusive and equitable services to underserved populations; Kindergarten Orientation Book Distribution to local elementary schools.
Winter Reading
December 13-January 16, all ages welcome
Have some fun, do some good, and join us for the CMBCL Winter Reading Challenge! For every hour you read, the libraries will donate ten cents to the Oregon Food Bank to help families facing food insecurity, up to a maximum donation of $1,000. Fill out a bingo card or complete activities in Beanstack for more fun!
Three ways to participate: Download the Beanstack app and track your reading on your phone or tablet; Track your reading on a paper log from the library. Play bingo and connect the dots as you read! Return forms to either library by January 16; or Log online using Beanstack.
Library.CedarMill.org/read-now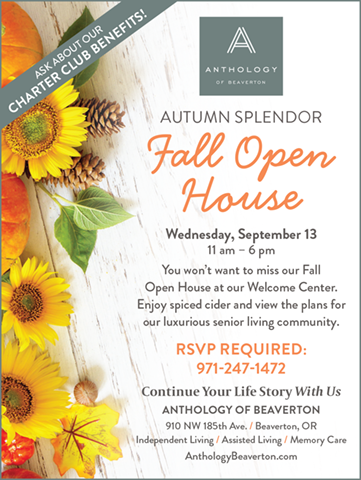 Oregon Battle of the Books Trivia for grades 3-5
Wednesday, December 29, 10-10:30 am, via Zoom
Thursday, December 30, 11-11:30 am, via Zoom
Test your OBOB knowledge at one of our trivia events! Join us on Zoom to play OBOB trivia on Kahoot by registering on our events calendar. Registrants will receive a Zoom link via email an hour before the session. Please only register for one session—the questions will be the same at each event.
Winter 2021/2022 Storytimes
Family Storytime at Home
Tuesdays, 10:30am, via Zoom
Live interactive storytime for all ages and their grown-ups. Registration is required.
Read to the Dogs
Wednesdays and Thursdays, 3-4 pm, online via DoveLewis. Limit one session per week.
Read to the Dogs allows school age children who are beginning or struggling readers to develop their reading skills in a relaxed, non-judgmental environment. During a virtual 15-minute session, your child has an opportunity to practice reading aloud to a trained therapy dog. For more information and to sign up, visit the library webpage.
1,000 books before kindergarten
Why read 1,000 books before kindergarten? Reading high-quality books at home is one of the best ways to get your child ready for school. 1,000 books may sound like a lot, but if you read just three picture books with your child every day, you will read over 1,000 books in a year! Reading a book your child already knows strengthens connections in the brain, ensuring those connections stay put as your child continues to learn new things. Learn how you can get started and download the 1,000 Books before Kindergarten booklist at the 1,000 books website.
Annual Kids' Books Fundraiser
Donate online, by mail or at a library before December 31.
Make a difference for local kids this December by donating to CMBCL's Annual Kids' Books Fundraiser. To donate by check, please make check payable to Cedar Mill Community Library and don't forget to write "Kids' Books" on your check. Mail your check to 1080 SW Saltzman Rd or drop your gift off at either library. Donations can also be made online at the library website.
Teens
Teen Crafternoon: Furoshiki Crafts
Wednesday, December 8, 5-6 pm. For ages 11-18 via Zoom
Reduce, reuse, and recycle with this DIY furoshiki craft. Grab an old t-shirt, pillow case, or bedsheet, and a kit from the library—we'll show you how to make old fabric into reusable giftwrap to use for presents this holiday season. (Furoshiki is a Japanese practice of wrapping gifts in fabric). Craft kits are available until December 7, while supplies last. You will register for our Crafternoon event when you pick up the kit.
Adults
New and Ancient Board Games
Did you know that your community libraries have board games? With hundreds of games to choose from, there is always something available to entertain your brain. Want to step back in time? From images of people playing Senet on frescoes in Egyptian tombs to copies of the Royal Game of Ur unearthed in a Mesopotamian cemetery, games have been found in many cultures around the world dating back as far as 3500 BCE. Modern versions of these games continue to entertain even today—Cedar Mill and Bethany Libraries have centuries-old games you can borrow, including Go, Parcheesi, Shogi, Loteria, Yut, Dominoes, and Chess. Come check out a board game!
Spanish Online Conversation Hour
Thursday, December 9, 6:30-7:30 pm via Zoom
Want to practice your Spanish with other language learners? Join librarian Alice Pérez Ververa for a Spanish language conversation hour. The conversation hour is not an instructional course but rather a great opportunity to chat and improve your Spanish language skills through facilitated conversation.
Register online to receive an email link to the Zoom meeting an hour before it begins.
Monthly Groups
Newcomers can register by emailing AngelaM@wccls.org.
Voices in Verse
Saturdays, December 18, January 22, and February 26, 10:30 am-noon, via Zoom
Share your own poetry or listen to others read their favorites.
Owl Book Group
Fridays, December 17 and January 14, Saturday, February 26, 10:30 am-noon, via Zoom
Learn which titles the group will be discussing each month by visiting our website calendar.
The Writers' Mill
The Writers' Mill, sponsored by the Cedar Mill Library, announces the release of their 2021 writing collection—"The Floor Above." The anthology of eclectic writings by local authors (and some international members) is on sale at a special pre-Christmas price on Amazon. The writers of the Writers' Mill, who hope to soon return to the library's second floor meeting room, have collected their best works of the year into their ninth annual Writers' Mill Journal.
At their December 19 meeting (online on Zoom), the group will set goals and plan for a new year of creative writing. They invite others with an interest in writing to join them. Anyone interested may contact the Cedar Mill Library or go to admin@portlandwritersmill.org for more information.
Teen Council is Back in Action!
The CMBCL Teen Library Council recently met in person for the first time in over a year. Many new members joined this year, so the whole group spent some time getting to know each other before planning their activities for the year.
What's next for the TLC? You can expect more programs planned by teens like a Minecraft trivia challenge. Some teens will be publishing book reviews and recording podcasts while other members will post about library resources on Instagram and YouTube. It is great to have them back and sharing their love for the library!
Follow the #cmbteen hashtag on Instagram for TLC-generated content. Listen to the TLC Chowder Chat podcast and read book reviews at the teen website.
Second Edition Resale—New Hours, Themes and Sales!
Visit Second Edition Resale for fabulous items, favorite themes, and extended hours.
Watch for new, color-coded tag sales! Look for colored tags to save 50%-75% off already low prices. Learn more in the store.
All proceeds from your purchases made at Second Edition Resale support Cedar Mill and Bethany Community Libraries. Visit @SecondEditionResale on Facebook and Instagram to see new items and keep up with promotions and sales.