Business News August 2021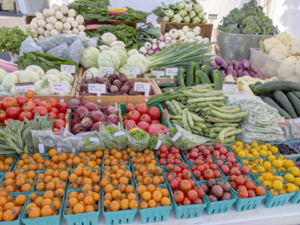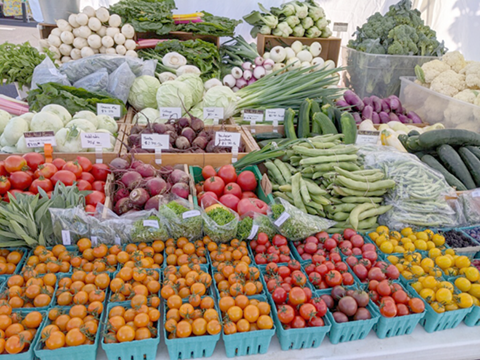 CMBA looks at acceptance for the Asian community
Tuesday, August 10, noon, via Zoom
The Cedar Mill Business Association continues our monthly speaker and networking meetings via Zoom. Our speaker this month is Gary Mar, Ph.D., Professor at Stony Brook University. This month's topic surrounds #stopasianhate and #supportaapi. Gary will speak on unraveling the current situation of Asians living in the United States: myths, realities and how we can support each other.
CMBA Members will receive the Zoom link through our monthly e-blast. We invite guests to two visits at no charge. Please contact Tammy at admin@cedarmillbiz.com to receive the link to meeting information. For more information about the Cedar Mill Business Association, please visit our website at cedarmillbiz.com.
Fresh Thyme Soup is back!
Many people learned to love Fresh Thyme Soup in its former location near Goodwill at the corner of Bethany and Cornell and mourned when it closed. Pine no longer, they have opened a kitchen in Hillsboro for takeout and delivery!
View the menu and order online and select your choice of how to get the great, chef-created soups and panini sandwiches. Location, hours, and phone number are on the website.
Most of you know the legacy, superior quality, and attention to detail that Chef Randy Richards has left behind. In March of 2021 Randy decided to sell and close his restaurant to pursue a life out of state.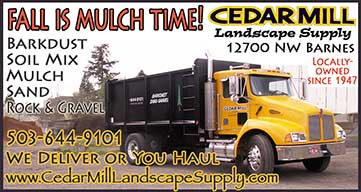 Selling the restaurant was not an easy decision. In the end, instead of letting his restaurant fall into the hands of a faceless investor, he decided to do something different. This is where I, Chris Richards, come in. Chef Randy Richards has allowed me the opportunity to continue with his legacy; undeniably, the shoes that were left to be filled are huge and I am excited to take on the challenge.
Cascadia Taphouse events
In addition to an ever-changing array of fresh beer and cider, Cascadia Taphouse provides fun regular events and some very special ways to enjoy an afternoon or evening. The Taphouse is located at the west end of the Safeway center and has plenty of indoor and outdoor seating.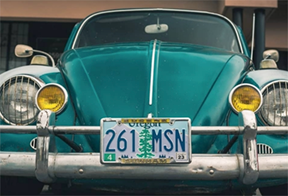 • First Tuesday of The Month – BINGO
• Third Tuesday of the Month – Trivia
Last Sunday – Classic Car Showcase—bring your classic car or just enjoy the chrome.
Thursday August 12: Coldfire Brewing Tap Takeover
Learn more on the website. A limited food menu is available, and they also invite you to bring takeout from any of the terrific restaurants in the mall to enjoy with a cold brew or cider.
CMFM is a rainbow of beautiful fresh local produce
Saturdays, 9 am-2 pm, corner of NW Cornell and Murray Rd, in the Safeway parking lot.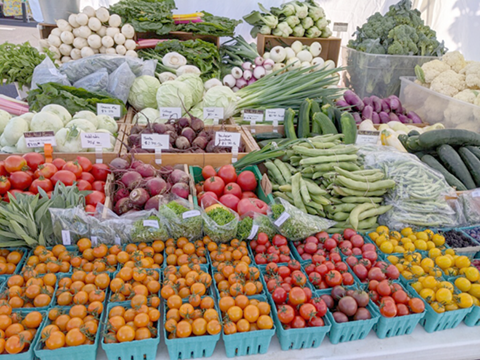 Did you know that every Saturday, 1,200-1,500 friends and neighbors come to the Cedar Mill Farmers Market? We hope that you are one of them. It is great to shop local and to support local small businesses. Shopping at the Farmers Market means that the produce is picked at its peak just for you, and nothing tastes better! Another awesome thing is that in most cases, you can speak to the farmer directly about their items. This year, we really do have a great variety of vendors. If you haven't checked us out yet, please do!
At our Power of Produce booth we have been sharing the importance of eating from the rainbow of fresh fruits and vegetables with kids. There are so many benefits from eating from all the colors: red, orange, yellow, green, blue, purple… right now, the produce is a beautiful rainbow. Come and check it out!
We are hoping to bring back music and dining at the market—but we lack volunteers to help setting up and tearing down the market. If you are looking for a place to volunteer and you like to move, lift, and be active, please contact us. It takes a team to transform the parking lot into the Farmers' Market and then back to the parking lot! Set-up is 6:45-9 am and tear-down is 2-3:15 pm. We would love to have you join our team. You could do it once a month, twice a month, or every week.
To be a part of the Cedar Mill Farmers Market, email us at ourcmfm@gmail.com.
Village Gallery of Arts News
Gallery Hours: Thursday-Saturday, 10 am-4 pm, and Sunday, 12-3 pm, 1060 NW Saltzman
Please check our website when making your plans—hours will continue to expand as COVID-19 restrictions ease.
Our mission: "To ignite the joy of learning, creating, and appreciating art in our community. We support professional and emerging artists by providing high quality affordable art education to children and adults as well as providing venues for sharing their work." Village Gallery of Arts is a non-profit (501c3) organization, receives no taxpayer money and is staffed entirely by member volunteers.
Featured Artist for August: Fran Gilleland:
Like many new retirees, I finally have time to pursue a hobby. Watercolor responded to my efforts, and I enjoyed producing traditional images. Now, new abstract images challenge my imagination. I hope they challenge yours as well.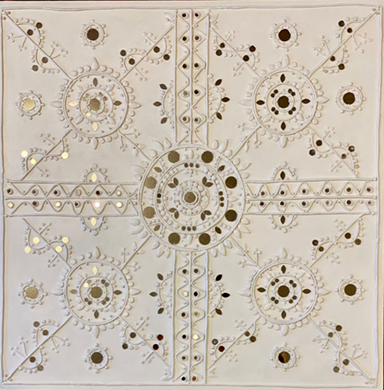 Featured Artisan for August: Kandyse Whitney:
From glass to paper to metal, my work is always evolving and reflects my passion for learning new techniques. Recently, I have been exploring chainmaille techniques to hand weave metal rings into intricate patterns. Chainmaille is an early form of metal armor believed to have been invented by the Celts in 300-500 AD. In my modern use of the art form, I accent my weaves with paper beads (also made by me!), glass beads, and metal charms.
Lifetime Memberships awarded
Village Gallery of Arts is delighted to award Lifetime Memberships to Kat McCullough and Britt MacNamee to celebrate their many years of active service to the gallery. The certificates were presented at our first reception of this year, limited attendance by invitation only. The party atmosphere was invigorating and enjoyed by all. Hopefully we can look forward to receptions open to the public on a regular basis very soon.
Adult classes and workshops: Online registration for all classes. Please see website for details. Classes are at the Gallery, 1060 NW Saltzman, unless otherwise noted.
Debbie Teeter: Basic Drawing—Four session class
Wednesdays, August 4, 11, 18, 25, 1-4 pm. Maximum of six students per class. Four-session class.
This class will provide and strengthen basic skills in drawing, with an emphasis on seeing/drawing from props. Topics will include shape, value, chiaroscuro, proportion, composition and perspective. Students will work with various black and white media, such as graphite, charcoal and pen. A detailed supply list is online.
Learn (and earn) financial literacy without spending a dime
Various dates and times, 1100 NW Murray Blvd. #200
If you have a child or teenager, you should know about Sunset Credit Union's free educational course called Banzai—a web-based literacy program where kids get their own accounts, and work through assignments that are based on real life.
With Banzai, students must learn to manage unexpected expenses such as parking tickets, interest charges and overdraft fees. The educational program also introduces students to auto loans, bank statements, entertainment costs, savings, and more.
"We partnered with Banzai because we believe in the importance of financial education and increasing financial literacy in our youth," said Rhonda Baggarley, CEO of Sunset Credit Union. "In fact, we feel so strongly about the importance of sharing this information that we'll reward anyone who completes the course."
To get your child or teenager started with the course, visit Sunset's website and select the age appropriate Banzai course. Upon completion of the course, Sunset will deposit $25.00 into your child's savings account. If they haven't become a member of the credit union yet, they'll deposit the first $25.00 into a new account with the credit union.
Sunset Science Park Federal Credit Union is open to anyone who lives, works or attends school in Washington County. For more information, stop by their office or visit their website.
Great Notion Brewing is expanding hours
Sundays-Thursdays, 12-9 pm and Fridays & Saturdays, 12-10 pm, 230 NW Lost Springs Terrace, Ste 10.
We are happy to announce that our Cedar Mill taproom will now be expanding dine-in service to seven days a week! You'll be able to swing by during our new hours for drafts, food, and to-go four-packs every day. We can't wait to see you soon!
New Hawaiian restaurant soon?
We heard that the owners of Kauai Island Grill have passed the business on to another family to provide the grinds we've been missing. We've so far been unable to get in touch, but it looks like they are making progress! The shop is located next to Plaid Pantry on Murray just south of Cornell.