Community News August 2021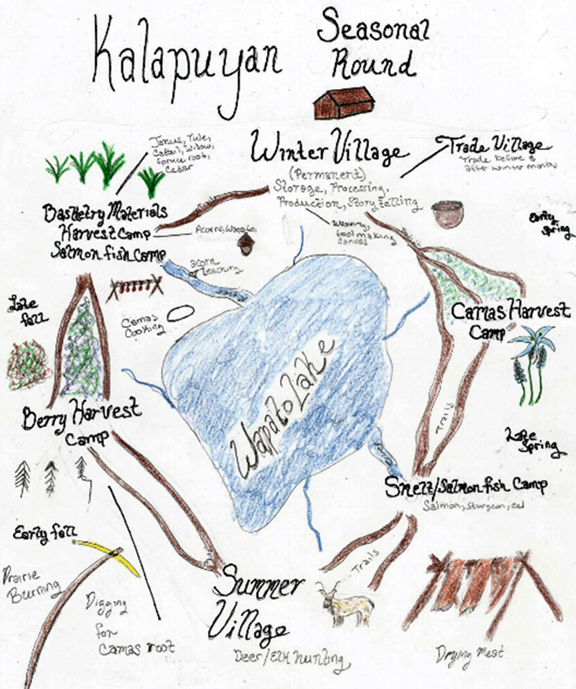 Clothes for Kids needs you!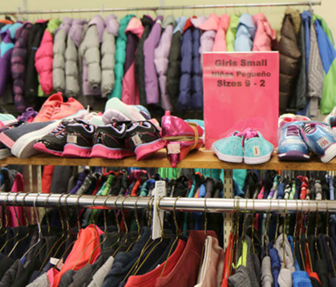 The program needs Clothes for Kids volunteers to help families shop and help sort clothing items. If you have an active profile in the BSD volunteer system, you can log in and sign up with this link. Learn more about volunteering at BSD here.
The program is accepting clothing donations as well. Learn more and find out about the most urgent needs here.
Want to make your business more sustainable?
Green Business Leaders, a free service from Washington County, can provide you with: fresh ideas for engaging employees on waste prevention, recycling and composting; free supplies, such as recycling and composting bins, bags, and signs; assistance setting up new or improved recycling and composting systems; staff training; and access to a Green Business Advisor—an expert coach dedicated to helping you meet your environmental goals.
Green Business Leaders offers virtual or in-person presentations each month for your staff. You can choose one or more of the topics below or let us know if you have a specific area of focus you would like to learn about:
R101: Reduce, Reuse, Recycle
Food Waste Stops with Me
Green Cleaning
Beyond the Bin
Your business can also earn a Green Business Award certification. We can meet onsite or virtually to answer questions and walk through your Green Business Award application, provide input on your sustainability plans, or discuss other Green Business objectives.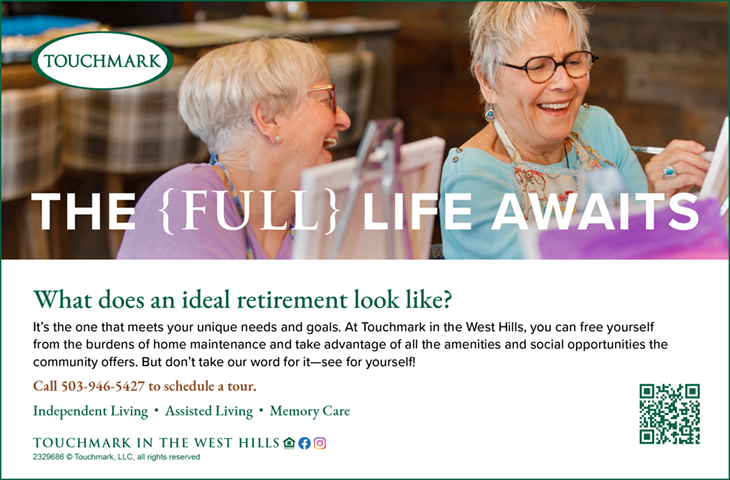 For even more information, check out the website.
Nominate Your Favorite Tree
Do you have a favorite tree in Washington County? Treekeepers of Washington County is a new seedling organization whose goal is to preserve and celebrate trees in Urban Unincorporated Washington County.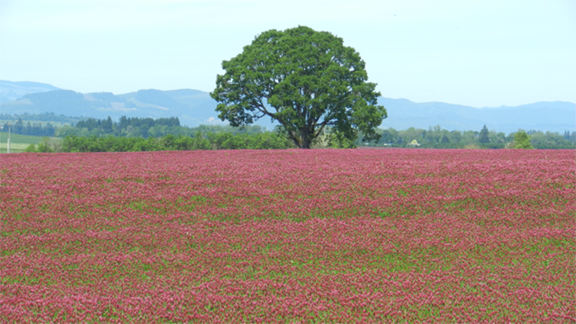 We are beginning to map a collection of special trees in our county and are hoping you will nominate one that is important to you because of its beauty, size, history, or some other quality. In the future, we intend to publish a map of these significant trees or groves of trees so that you can visit them all. Nominate your tree today by filling out this form. It's helpful if you have a street address and/or a GPS location.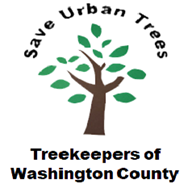 Some of our additional goals in Urban Unincorporated Washington County include working with developers to preserve trees, enhancing the tree canopy to temper heat islands and climate change, beginning a tree inventory of street trees, and establishing a citizens' tree advisory council to ensure that the benefits of our urban forests are made available to all, especially to those in greatest need of tree benefits.
Help us grow our group of interested citizens. Send your comments or concerns about trees to us at smmates@gmail.com.
We have many ways you can volunteer or make a difference besides nominating a favorite tree. Join us today!
Seasonal Rounds: Picturing Tribal Lifeways through Annual Cycles
July-September 2021, Five Oaks Museum Community Gallery online
Dr. David Lewis asked students in his Ethnic Studies courses at Oregon State University to research a tribe and think about how their annual and seasonal cultural practices might be graphically depicted to convey the information succinctly. Curated by David G. Lewis, PhD; Santiam, Chinook, Takelma, Conf. Tribes of Grand Ronde; Oregon State University, faculty in Anthropology and Ethnic Studies.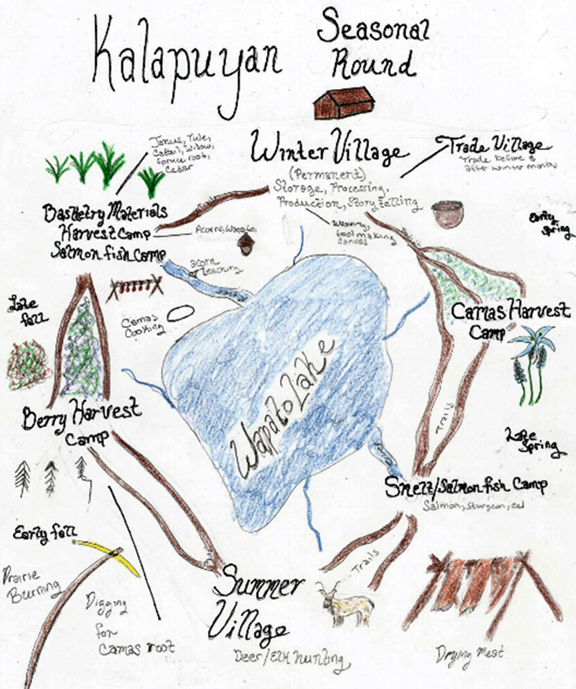 Today, people use a calendar to represent their yearly schedule and plan activities ahead according to the months and seasons. A seasonal round is a form of calendar that shows tribal activities and movement along with seasonal food resources in an annual cycle. Ultimately, seasonal rounds illustrate how all tribal lifeways are inherently connected to their land.
Note the differences in the calendars. Tribes lived on specific lands—each with unique resources for food, medicines, and resources for making cultural tools, clothing, and art. Some tribes lived on rivers with many runs of salmon, and some lived in lands with exceptional access to roots and berries, while others had large land animals to base their culture around.
Tribal peoples worked to steward their land and its resources, to take care of them, so that there was plenty each year for animals, fishes, plants, and people. The wealth of the land sustained the people and so the people took care of it physically and spiritually so that their descendants would continue. These seasonal round calendars offer numerous perspectives of what tribal lifeways were like for tribes before settlement.
Navigate through the gallery to see examples of student work. Click on each picture to see them full size!
Become a member of Washington County's Garbage and Recycling Advisory Committee!
Want to inform garbage and recycling improvements in Washington County? The Garbage and Recycling Advisory Committee (GRAC) has positions open. As a member, you'll learn about the industry and meet key stakeholders. GRAC helps the county reduce emissions, support community health and well-being, advance racial equity, and conserve resources by providing recommendations to the Washington County Board of Commissioners. Use your lived experience to advise on collection rates, system improvements and program development that will have positive and lasting impacts.
Meetings take place on the second Thursday of each month from 6-8 pm, either via Zoom or in person. For more information about joining GRAC, call 503-846-3605 or email recycle@co.washington.or.us.
10-week training for animal lovers
Starting on September 18 and continuing weekly through November 20, 2021.
Bonnie L. Hays Animal Shelter offers an opportunity to learn about important animal topics such as ways to take care of an abused animal, how an animal shelter works, and disaster preparedness for those with pets. Learn more about animal welfare on zoom calls twice a month for six months to earn the ability to apply for the Animal Academy!
The Animal Academy is a program for ages 16 and up to learn small but crucial and important veterinary practices that could save an animal's life. This program can help you learn important information to share with family, friends, and neighbors to help the community when a professional isn't nearby.
After completing the 10-week program, participants will have the opportunity to apply to become an official Volunteer Ambassador! Even if you choose not to become a Volunteer Ambassador the knowledge you will gain at the Animal Services Academy will benefit you, our community, and the animals we share our lives with.
Sign up and learn more here.
Catio Tour!
September 11 via zoom (Time TBD)
Do you like being outside? Do you like cats? Then this is the perfect event for you. Tour nine different catios across the greater Portland Metro area and meet lots of little kitties! If you've ever thought about providing a catio for your indoor cat, this is the place to start.
A catio is a large, enclosed cage with beams and platforms and toys for cats to safely enjoy some fresh air! You can see them virtually on a Zoom call or go in person to enjoy the warm weather and see and pet some cats! All cats are safe and well-loved at home and love the attention. There will be a tour guide and volunteers to guide you throughout the tour and to meet the cats and show you the spaces. Learn about two great things. Architecture and cats!
Learn more here.
Less than a month away from La Strada dei Pastelli!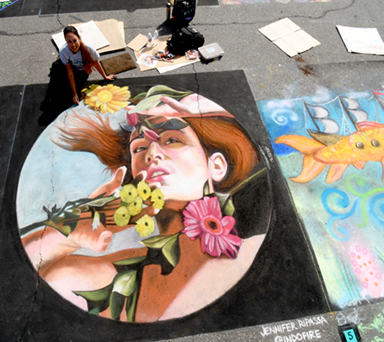 August 13 and 14, SW 1st Street in downtown Beaverton
There's less than a month left before the big La Strada dei Pastelli and Beaverton Night Market weekend! Our 2D4D coordinators are so grateful to Patricia Reser, the City of Beaverton, Blick Art Materials, Beaverton Downtown Association and each sponsor for bringing this year's La Strada dei Pastelli to life. We have confirmed our chalk artists who will be flying in from all over the country to create dynamic designs and images right here in our town. We also want to thank our chalking hosts Jan's, Covenant Clocks, Ickabod's Bar & Grill, and Lionheart Coffee for welcoming the artists, performing artists, and volunteers.
Metropolitan Youth Symphony Registration
Submit a video audition by August 22
The Metropolitan Youth Symphony has opened registration for its thirteen orchestra, band, percussion, and jazz ensembles. MYS offers high-quality music training to kids aged seven and up and welcomes students from every musical level—at least one year of experience is ideal. Offerings range from entry-level ensembles to jazz and advanced Symphony Orchestra. On stage and off, MYS students support and inspire one another.
Led by Music Director Raúl Gómez, this season's program will feature a wide array of repertoire and collaborations, including world premieres by local, young composers through The Authentic Voice (MYS's collaboration with Fear No Music's Young Composers Project), as well as large-scale symphonic works by composers such as Oregon's own Andrea Reinkemeyer, Jean Sibelius, William Grant Still, and Pyotr Tchaikovsky. MYS conductors are seasoned professionals devoted to leading young people into excellent music-making. Stay tuned for more detailed information about this season's repertoire.
To be placed in an ensemble by the first rehearsal on September 11, students should submit a video audition by August 22. MYS can also accommodate in-person auditions for those unable to make a video. To learn more about auditioning, tuition and tuition assistance, or the MYS itself, vist the MYS website. For specific questions, call 503-239-4566.
Ask WSCO: There's a problem with garbage and lots of parked vehicles near my home. Who do I call?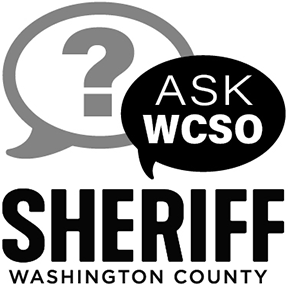 While the Washington County Sheriff's Office may come first to mind, other agencies handle some neighborhood problems. Suppose there is an accumulation of waste materials that may be a public risk or may attract disease vectors (vermin) or overgrown grass or weeds that present a fire hazard. In these cases, contact Washington County Solid Waste and Recycling Services at 503-846-3605 for assistance.
When the problem involves parked cars in unincorporated Washington County, within the Metro Urban Growth Boundary, Prohibited Parking Ordinances of Washington County apply. Visit the Washington County Sheriff Department's website to learn if what you observe violates prohibited parking ordinance 737 and additional restrictions placed on parked vehicles within the Enhanced Sheriff's Patrol District (ESPD).
Sunset HS Marching Band Can & Bottle Drive
Saturday, August 14, 10 am-1 pm, old Bales Thriftway parking lot, 12847 NW Cornell Rd.
We are currently taking your curb drop offs so please bring us your bags!
If you picked up Green Bags from us last time, please fill and bring them back to us! If you did not use Green Bags, using your bags is great. We'll give you some Green Bags to fill for next time! If you have more bags than will fit in your car, please email us at samba@sambanote.org.
Save the Date: The 32nd Annual Sunset Classic Band Competition will be on Saturday, October 16, 2021 at Sunset High School. Mark your calendar!
Curious how recycling works? Become a Certified Master Recycler volunteer!
Wednesdays, September 8 to October 27 , 6:15 pm-9:15 pm, Beaverton Community Center, 12350 SW 5th St., Beaverton 97005, $50 (scholarships available)
Deadline for applications is August 25, 2021 at noon.
Learn from the experts. Make a difference. ¡Los voluntarios bilingües son bienvenidos!
Take an eight-week course with the latest information on consumption, compost, and recycling. Then volunteer 30 hours to share what you learned with your neighbors, coworkers, and community.
This is a popular course. To ensure a positive learning experience and adequate support for volunteers, class size is limited to 30 people. Applications will be accepted up to the deadline and then 30 people will be selected in a weighted lottery. All applicants will hear back from us, and we will let you know the next steps.
The Master Recycler Program is committed to providing equal access. If you need special accommodation, interpretation, or translation, you will be given information about how to make a request once you have been accepted in the program.
Learn more and sign up here.
Beaverton Resource Center has reopened
Tuesdays, Wednesdays, Fridays, 9 am-1 pm, 13565 Southwest Walker Rd
The Beaverton Resource Center has just reopened after closing in 2014. Their mission is to help Beaverton community members who struggle with poverty, housing insecurity, and hunger—connecting people in need to resources for long-term stability.
Information including a list of partners, volunteering opportunities, and online resources can be found at the Beaverton Resource Center's website. If you or someone you know is experiencing difficulty, they can help.
Beaverton Night Market has a new location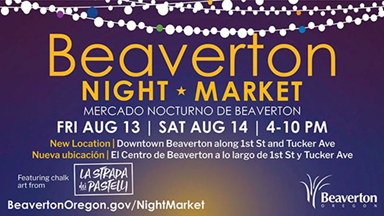 Friday, August 13 and Saturday, August 14, 4-10 pm, SW 1st Street and SW Tucker Avenue
The market—now in its seventh year—will take shape in a brand-new location on the streets of downtown Beaverton. This location change is due to a longtime desire to bring this event into the streets as is typical of night markets around the world, as well as ongoing construction near The Round. Street closures will be in place all day Friday and Saturday to make way for the market, which will operate for two consecutive days.
This family-friendly event will feature a dynamic assortment of over 40 unique vendors and 20-plus performances representing dozens of cultures from around the world. Two food court areas will feature stages, so attendees can enjoy musical and dance performances while they eat. This year's market also includes an exciting collaboration with the La Strada dei Pastelli Chalk Art Festival, which will activate three sites with live artists during the market hours.
The event is free to attend and open to all community members. Since state pandemic restrictions have been lifted, no reservations are necessary for market entry. Attendees are asked to practice good safety protocols and stay home if they are sick.
For more information, visit the night market's website.
Portlandia Brass Ensemble
Sunday, September 5, 3 pm, south Hillsboro. Reservation required.
Portlandia Brass will perform a concert on the wing of an airplane in a Hillsboro forest—their most unusual location to date! This event is put together through Groupmuse, whose goal is to bring people together around great art and live music house parties. Guests will receive the exact location when they make a reservation.
Clean Water News
'Do not flush' wipes labeling bill victory!
Those packages of disposable wipes won't be able to lie to us any longer, because Oregon's governor hassigned a bill into law that requires "Do Not Flush" to be clearly printed on them. This is a relief for our staff—who have to deal with the nasty, time-consuming clog—and for those of you who's personal and neighborhood pipes have been damaged by flushed wipes, which don't dissolve the way toilet paper does.
Wipes—as well as facial tissues, mop refills and paper towels—belong in the trash, not the toilet. Explore how to properly dispose of everything from wipes to kitchen grease at the Clean Water Services website.
Help conserve water—and chlorine
You may have heard about a chlorine shortage affecting Oregon and much of the West Coast. The very good news is that the supply is getting back on track—but it will take some time for the regional supply of chlorine to be fully restored. Although we have enough chlorine to disinfect wastewater, reducing water use will help conserve the supply.
A few steps you can take include not over-watering your lawn and garden, postponing new plantings during hot weather, cleaning driveways and sidewalks with a broom (rather than water), and using car wash facilities that recycle water instead of washing your vehicle at home. Find additional tips and resources at our water conservation webpage.
Investing in Our Community
We currently serve more than 620,000 customers of urban Washington County, which is expected to add 74,000 people by 2030! Planning ahead is vital to meeting the needs of our community. The CWS Board has voted unanimously to approve our Fiscal Year 2021-22 Budget, including a rate increase of 4.6%, or $2.57 per month for the average residential customer. The rates you pay will allow us to continue making essential, cost-effective investments to protect public health, the environment and clean water in the Tualatin River Watershed, including:
Upgrading and expanding our four water resource recovery facilities and 43 pump stations.
Expanding, repairing or replacing the sanitary sewer collection system.
Restoring flow to the Tualatin River and its streams and planting miles of trees and shrubs to shade water, control erosion and filter pollutants.
Building stormwater projects to reduce pollution and improve drainage.
Thank you for being a partner in safeguarding the One Water we all share. Learn more about rates at the Cleanwater Services website.
Water rates going up
[Ed. Note] We see comments from folks on social media that our water bills are high in comparison to other places they have lived. Please remember that Cedar Mill isn't a city! Most cities charge less because water service is part of the city tax bill. We don't pay that, so TVWD, one of our county Service Districts, must pay for everything from user fees.
TVWD sets rates for a two-year period, consistent with its two-year budget cycle. The proposed rate increase for the upcoming two-year cycle for a typical single-family residence is: $5.32 per month on November 1, 2021; and $5.38 per month on November 1, 2022. The proposed increase is 9.5% for fixed and volume charges.
Informational Sessions will be held virtually, due to COVID-19. Each session will contain the same content. Participants who join by computer or smart devices can ask questions using the chat feature in MS Teams. Register to attend an information session.
Wednesday, August 11, noon-1:30 pm
Wednesday, August 11, 6-7:30 pm
Saturday, August 21, 9:30-11 am
Have questions? Please call us at 503-848-3000 or submit your questions in advance, and we will be sure the questions are answered in the information session.
Learn more here.
Viva Village Monthly Calendar—August 2021
Please come participate in Viva Village's August events! RSVP is recommended for all events—call 503-746-5082 or email vivavillageevents@gmail.com. More information regarding these events can be found at the Viva Village calendar page!
Activities Open to the General Public
Online Age Cafe
Fridays, August 6 and 20, 11 am-12 pm.
Small group conversations exploring topics of interest to older adults. Sponsored by Viva Village, Beaverton City Library, and Wash. Co. DAVS. Contact Viva Village for registration information.
Online Viva Village 101
Saturday, August 14, 10-11:30 am
A fun and informational session about Village life for prospective members and/or volunteers. RSVP for the Zoom link.
Men's Coffee Break
Monday, August 23, 10-11 am. Ki Coffee, 4655 SW Griffith Dr #160.
Conversation and coffee.
Online Viva Village Book Club
Tuesday, August 24, 1-2:30 pm.
Selected book: Where the Crawdads Sing by Delia Owens. RSVP for the Zoom link.
Activities Open to Viva Village Members and Volunteers
Women's Coffee
Tuesdays, August 3, 10, 17, 24, and 31, 10:10 am.
Meet in a private home for a morning of conversation with other members and volunteers. Limit 12. RSVP for the address and to reserve your spot.
Online Writers Group
Thursdays, August 5, 12, 19, and 26, 1 pm.
Join other Village writers for a time of sharing and inspiration. RSVP for the Zoom link.
Viva Village Nature Walk
Saturday, August 7, 9:30 am, Tualatin Hills Nature Center, 15655 SW Millikan Way.
Meet in the parking lot at the entrance to the park. Unvaccinated walkers must wear a mask. RSVP recommended.
Online Movie Interest Group
Wednesday, August 11, 5 pm.
Movies are available on Netflix or Kanopy streaming service offered by the Washington County Library. RSVP for the Zoom link and more information.
Online Tai Chi Classes
Thursdays, August 12, 19, and 26, 10-11:30 am.
Learn Tai Chi technique with certified instructor, Richard Chew. RSVP for the Zoom link.
Patio Picnics
Fridays, August 13 and 27, 11:30-1 pm.
Enjoy conversation and lunch on outdoor decks and patios with four to six other members and volunteers. RSVP for more information and to indicate if you want to host or be a guest.
Volunteer Happy Hour
Friday, August 27, 2 pm.
Plan A: meet in a park (location to be determined).
Plan B: if the weather is too hot, meet on Zoom. RSVP for the location (or the Zoom Link).