Seniors speak out!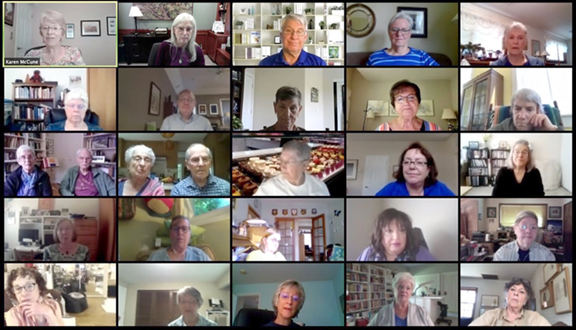 By Deborah Reisman
There seems to be a universal human drive to make connections with each other and find meaning in our daily experiences and challenges. In the days before the pandemic, people met in coffee houses, meeting rooms, and living rooms to share ideas and learn from each other. But even though COVID-19 changed the location of those gatherings, it didn't stop people from coming together.
In Beaverton, a powerful collaborative effort between Viva Village, Beaverton Library, the Beaverton Committee on Aging (BCOA), and Washington County's Disability, Aging, and Veteran's Services (DAVS) led to the creation of the Age Café, a series of biweekly discussion forums. The Age Café was originally held at the public library but because of COVID-19 restrictions, it was moved to Zoom, where facilitated small-group, inter-generational discussions on key issues that face seniors are tackled with sensitivity and openness.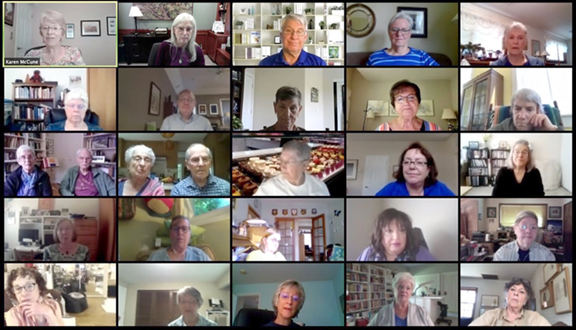 For Martha McJacobs of BCOA, facilitating the Age Café is about a "shared commitment to developing a diverse understanding of each other." And while participants vary from week to week, many people return often for fresh topics that touch on the critical issues of their lives, like Diversity in Relationships, Brain Health, and The Unexpected Gifts of Aging. And even with the limitations of being online, McJacobs notes that "participants are able to talk about topics they never thought about before and hear from others that they are not alone."
The Age Café offers a "safe space to express and hear perspectives on a wide variety of topics," says Kathe Fradkin of Viva Village. And the collaboration between agencies provides "opportunities to work with dynamic, skilled, and talented people to reach better outcomes than we could reach on our own." New topics are suggested by the facilitators and the participants, and a poll at the end of each sessions sets the topic for the next time.
The power of conversation, of hearing and being heard, and of being seen and being known are at the core of the human experience at any age. And for many seniors, the Age Café provides a pathway for that to happen.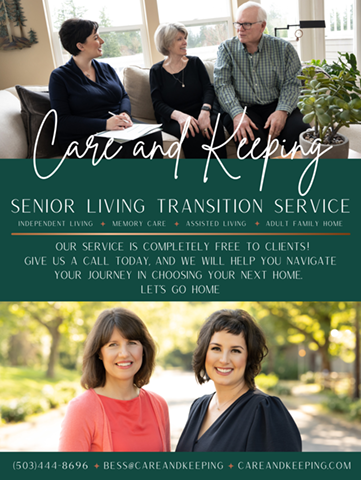 The Age Café is open to all. To register, go to vivavillage.clubexpress.com. Under events, click on Age Cafe for the dates you'd like to attend. Once you have registered, you will receive the Zoom link by email.