Public Safety News August 2021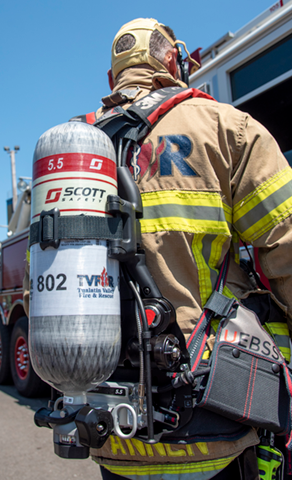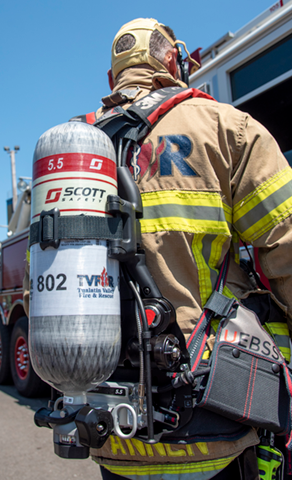 FEMA Grant-funds safety gear
In July, 235 self-contained breathing apparatus (SCBA) and 700 air cylinders were deployed on all Tualatin Valley Fire & Rescue frontline fire vehicles, thanks to a FEMA Assistance to Firefighters Grant.
Extensive testing of multiple brands of SCBAs was performed before picking an option that included technological innovations and universal features that greatly improve firefighter performance and safety when battling fires.
Advancements include enhanced communication and amplification, which is critical to ensuring efficient and effective firefighting efforts and overall safety for responders. The selected air pack is also more ergonomic and lighter weight, allowing for a wider range of motion and reduced risk of injury.
"Replacing our air packs to the Scott 3X Pro model will be a game changer when it comes to firefighter performance and safety," said TVF&R Respiratory Protection Program Coordinator John Lee, who led the deployment effort on July 12.
TVF&R Respiratory Protection Program Coordinator John Lee, who led the deployment effort on July 12, says, "The new SCBAs have technologically advanced capabilities that far surpass our existing, aged equipment. We are grateful for the coordinated effort by our Washington County fire agency partners (TVF&R, Forest Grove Fire & Rescue, Forest Grove Rural Fire Protection District, Cornelius Fire Department, Cornelius Rural Fire Protection District, Gaston Rural Fire District, Banks Fire District, and Hillsboro Fire & Rescue), who helped secure the grant, making this SCBA replacement come to fruition."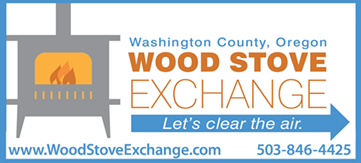 The FEMA grant awarded to the Washington County fire agencies will cover 90 percent of overall costs for the regional SCBA replacement, with each agency contributing to the remaining 10 percent of the cost. By coordinating regionally, this also standardized equipment with all fire agencies, who often respond mutually on larger fires.
Mental Health Response Team expanding
The Washington County Sheriff's Office Mental Health Response Team (MHRT) is expanding to provide more specialized mental health services to the community, adding more local police departments to its roster. Until recently, the Sheriff's Office MHRT consisted of law enforcement members from the Washington County Sheriff's Office and the Sherwood Police Department. Recently, a member from the Hillsboro Police Department joined the team. In addition, plans are currently in the works to add a member from the Beaverton, King City, Tigard, and Tualatin Police Departments – making this team a truly multi-agency effort.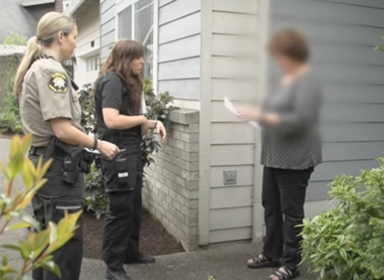 MHRT consists of a deputy or officer and an experienced, masters-level trained mental health clinician who respond to calls for service that may have a mental health or crisis component. Now in its eleventh year, this unique county-wide program is a collaborative approach. It offers optimum care to those in need by having a skilled deputy and trained clinician available for immediate intervention anywhere in the county. The goal of MHRT is to connect people with needed treatment services rather than potentially lodging them in jail or taking them to a nearby hospital.
Recently, a family in Washington County called non-emergency dispatch requesting a welfare check for their 30-year-old son, a veteran, experiencing PTSD and suicidal thoughts. An MHRT deputy contacted the veteran by phone, and the veteran agreed to meet with the MHRT unit at his home. The deputy and clinician confirmed he was safe and spoke with him about his suicidal thoughts. The clinician and deputy worked with the veteran to develop a safety plan, including securing firearms and medication in a locked safe and having a family member hold onto the key temporarily. Together, the deputy and clinician arranged for him to connect with services at the Department of Veterans Affairs (VA). Additionally, MHRT provided check-in calls to the veteran until his scheduled appointment at the VA.
You can learn more about MHRT in this Sheriff's Office Special Teams Spotlight video.