Community News September 2020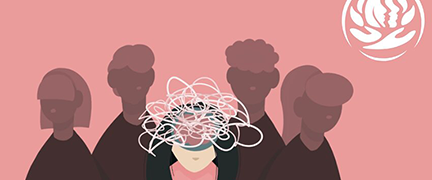 PCC Music Information Session
Tuesday, September 15, 4 pm, PCC Rock Creek, free
Join the Portland Community College Rock Creek Music Department for an info session on music classes for music majors or just for fun. Learn about our applied music program and our high-quality instrumental and choral ensembles that are fully optimized for temporary remote instruction. We offer a full array of pre-professional music coursework (piano, guitar, music theory, music technology, music history and more) that will transfer to private and state colleges, offered by award-winning faculty, all at a fraction of the cost. Find out how to audition for the 20-21 Rock Creek Chamber Choir or Jazz Band.
For more information contact Jason Palmer, jason.palmer@pcc.edu (instrumental music) or Samuel Barbara samuel.barbara@pcc.edu (vocal music) or go to our website www.pcc.edu/musicrc. To preregister for this info session, please go here.
Washington County Forum
Join us virtually at the Washington County Public Affairs Forum! As we all do what we can to stop the spread of COVID-19, the Forum will begin its 2020-21 season with important local political debates leading to the November election. Find the zoom link to join these free events by visiting the Forum website at www.washingtoncountyforum.org.
Here are the exciting Forum topics for September: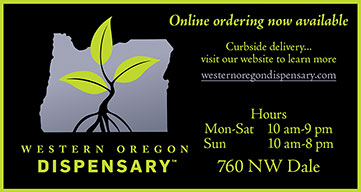 Monday, September 14, noon-1 pm:
Debate for Washington County Commission, District 1: Nafisa Fai and Jeff Hindley will challenge each other and share their visions for the future of Washington County.
Monday, September 21, noon-1 pm
COVID update and Local House debates: The county will give us an update on the status of COVID in our community and what we should expect for the future. Following this update will be debates in Washington County House of Representative seats.
Monday, September 28, noon-1 pm
Debates in local House and Senate races.
Founded in 1956, the Forum provides a place for the interchange of ideas on civic matters. Each week the Forum brings together community leaders, members, and guests who care about what happens in Washington County, the Metro region, and our state.
Prevent car break-ins!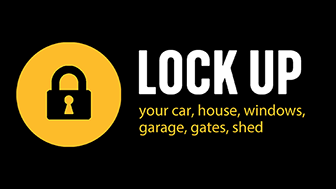 The Washington County Sheriff's Office has received several reports of car break-ins and car prowlers in the area recently, mostly targeting vehicles left unlocked. Please work with us to end this trend by locking your car doors and participating in the #9PMRoutine before bed.
Every night at 9 pm, we encourage the community to lock up property, turn on lights and bring in valuables to reduce the likelihood of falling victim to property crimes.
– LOCK UP your car, house, windows, garage, gates and shed.
– TURN ON exterior lights, security cameras and alarm system.
– BRING IN valuables from your car, yard, patio and porch.
Learn more: bit.ly/WCSO_9PM
As always, call 503-629-0111 for non-emergencies, and 9-1-1 for emergencies.
"Socially Distanced Inspiration" written and illustrated by 12-year-old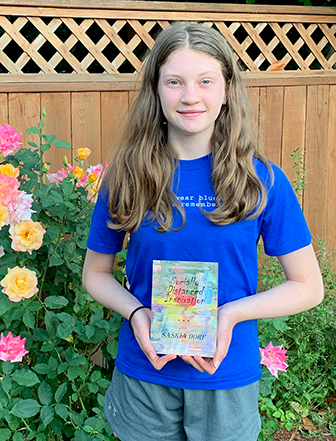 After COVID-19 shut down her school, 12-year-old Saskia Dorf decided to put her spare time to good use. She and her family took daily walks to get out of the house. The natural environment took on new meaning and inspired her to draw what she saw and write inspirational quotes to go with her drawings. Saskia says, "Sometimes I would see a place that inspired a quote, then I would come up with the artwork after that, and sometimes I would draw first." Saskia was particularly inspired by a pink cherry blossom tree.
After two months, Saskia had written and colorfully illustrated 25 quotes. Wanting to share her creativity and inspire others who are dealing with the new normal of COVID-19, Saskia compiled her work into a book titled "Socially Distanced Inspiration." All of the quotes and beautiful artwork in the book are Saskia's original work.
"This book is intended to turn on the light and happiness of life that the darkness of coronavirus has taken away," writes Saskia.
Saskia has been selling these books for $10 each to raise money for the Red Cross. 10% of the profits from each book are being donated. If you are interested in supporting a good cause and an aspiring writer and artist, you can email creativeskaterinspiration@gmail.com to buy Saskia's book.
Inside WashCo Radio
Weekly broadcasts on KBOO 90.7 FM and KUIK 1360 AM
Monday, August 31, Pandemic Update: Marni Kuyl Washington County Health Department
Monday, September 7, Economic Update: Chambers of Commerce Directors
Monday, September 14, Encore: Local Philanthropists
Monday, September 21, In-depth look at the Hillsboro based program: Adelante Mujeres
Monday, September 28, TBA
Each program is released on Monday on our site, and to our subscribers. All programs are available through podcast subscription, or direct on the website. For more information, visit insidewashco.org.
Project Lotus supports Asian American mental health
Amidst the COVID-19 pandemic, a group of four Oregon high school students launched Project Lotus to destigmatize mental health in the Asian American community. After personally experiencing the negative effects of their community's stigma around mental health, these students decided to act.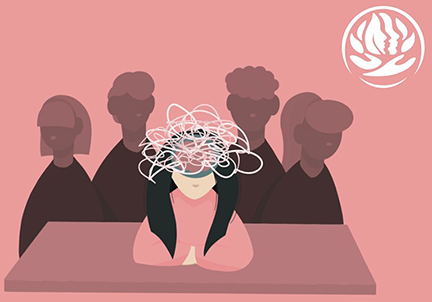 Helen Chen, Joyce Chen, Daniel Gu, and Aaron Li launched Project Lotus. "After seeing a close friend struggle with their mental health due to academic performance and strained familial relationships, I realized how specific aspects of Asian-American communities placed a great burden on their members," says Aaron Li, marketing director. "Being able to contribute to empowering and educating members of my community drove me to join my friends in starting Project Lotus." Planning for this organization began in November, but the global pandemic's effect on the community's mental health led to more growth of Project Lotus's work.
Project Lotus is a 501(c)(3) nonprofit dedicated to ending the stigma around mental health in the Asian American community by dismantling the model minority myth through education and empowerment.
Many of the root causes of the mental health stigma come from a familial emphasis on success and education, Asian immigrants' survivor mentality, and a general culture surrounding burying one's emotions. As Creative Director Joyce Chen says, "The Asian community often talks about mental health as if it doesn't exist or as though it's something to be ashamed about. It's as though when someone has a mental illness, they can't lead a 'normal life.'" This shame and stigma can manifest in suicidal thoughts, anxiety, depression, and other mental and physical health problems.
To combat this, Project Lotus's team of 23 students has created resources, materials, and platforms for discussion. The Project Lotus website hosts creative community blogs, a podcast (also available on Spotify and Apple Podcasts), a COVID support group for Asian-American youth, and webinars created by students and mental health professionals. A Project Lotus WeChat group is also in the works to engage the adult generation in fostering discussions and community in a safe space.
"Helping an Asian American friend who was feeling suicidal and depressed opened my eyes to how real mental health and the community-specific problems we face are," says Daniel Gu, executive director of Project Lotus. "I started Project Lotus because I wanted to see real change in the community. It's time Asian American mental health is genuinely supported and understood, and I believe we as teens—who experience firsthand the effects of mental health stigma—can lead that change."
Project Lotus aims to engage adults and students alike. If you, or somebody you know, could benefit from Project Lotus's work, visit the Project Lotus website, follow Project Lotus on Instagram and Facebook, email Project Lotus at info@contactprojectlotus.org, or call/text at 503-345-7157. As COVID-19 continues, it's imperative that change happens now.
About Us: Project Lotus destigmatizes mental health in Asian-American communities by tackling the model minority stereotype through culturally-relevant education for the community and the empowerment of voices. PR Manager Contact Info: Emily Zou (emily@contactprojectlotus.org), 971-331-1749,
Civics for Adults virtual sessions: Misinformation, Fake News and Political Propaganda
September 23. 6-7:30 pm, online, sponsored by Aloha Public Library
Are you overwhelmed with messages from politicians, news sources and other media? Distinguish truth from fiction using real-world examples. Become your own "factchecker!" Also, learn how to find accurate information.
Visit the Aloha Library calendar here, where you can learn more and register to attend. We're happy to let folks from anyplace—within Washington County or outside of it—register during the final seven days before the program date!
Project-Based Rental Assistance
The Housing Authority of Washington County (HAWC) is accepting applications for two new Project-Based Rental Assistance programs (effective August 24) for new construction units to be leased in late October/early November.
In Cedar Mill, the new Cedar Grove has studio, one, two, and three-bedroom apartments available.
Project-Based Vouchers, just like Housing Choice Vouchers, provide rental assistance to low-income households. However, Project-Based Vouchers are linked to a specific unit at a specific site.
When a Project-Based Voucher unit is available, applicants at the top of the list for that site are notified and must contact the site manager. Applicants are screened for their eligibility as tenants by the site manager and then are determined eligible for the rental assistance by the Department of Housing Services.
To apply for the Project-Based Voucher program for all sites except Bridge Meadows, download an Application for Rental Assistance here or apply online at portal.wchousingauthority.org. Paper applications can be provided in the HAWC lobby to be dropped off in the drop box or submitted during open office hours (found on the website). For language or reasonable accommodation assistance please contact the department at 503-846-3790 for assistance and questions.
For more information on how the waitlist works, how to apply, and reporting changes visit the HAWC website here.
Be aware that these properties also have units without Project-Based Voucher assistance. To apply for units that do not have rental assistance, you must contact the property manager and go through their application process.
Viva Village public events
For more information or to RSVP for the Zoom Link, call 503-746-5082 or email vivavillageevents@gmail.com.
Women's Coffee
Every Tuesday, 10 am, September 1 ,8, 15, 22, 29.
Age Café.
Friday, September 11 and Friday, September 25, 11 am-noon.
Small group conversations exploring topics of interest to older adults. New thought-provoking topics each session. Sponsored by Viva Village, Beaverton City Library, and Washington County's Disabled, Aging, and Veterans Services (DAVS).
Viva Village Book Club
Tuesday, September 22, 1–2:30 pm.
Selected book: The Tattooist of Auschwitz by Heather Morris.
Men's Coffee Break
Monday, September 28, 10–11 am.
Conversation and coffee.
Viva Village to Offer Fall Online Series on Making Homes More Age-Friendly.
With Covid 19 forcing seniors and older adults to spend more time at home, many have begun looking for ways to make their homes safer, more accessible, livable, and comfortable. Viva Village's four-session series, "Aging with Grace in Your Age-Friendly Home," will help older Beaverton area residents explore the process of making desirable changes so they can continue to age in their own homes. All sessions will be free and open to the public. Details available in September.
Five Oaks Museum Call for Artwork

DISplace is a forthcoming exhibition at the Five Oaks Museum (located on the PCC Rock Creek Campus) that will share the histories of Hawai'i, the Pacific Northwest, and the communities that continue to flow between these two regions.
To help tell these stories, we invite submissions of visual art (2D, performance, video, etc.) and stories (family stories, personal accounts, photographs, etc.) from members of these communities. We welcome your stories in whichever form you feel best represents you and/or your family's connection to this broader history, and offer the additional option of sharing your story through interview/talk story.
Artists and storytellers do not need to be of Native Hawaiian descent, as the communities that connect these places are diverse and many!
Submissions due: September 30, 2020. Opening reception: November 12, 2020. To submit stories email us at displace.exhibition@gmail.com. To submit art visit fiveoaksmuseum.org/exhibit/dis-place/
Questions? Send email to displace.exhibition@gmail.com
Get There Oregon Rewards
We know that you may not be doing as much bike commuting, transit riding, or carpooling these days, but that's okay. The way we work and get to work has been impacted, but we still want to encourage sustainable behaviors and recognize that options may be available for many employees.
Our friends at Westside Transportation Alliance (WTA) recognize that and have created a new challenge. This September, you can get rewarded for your commute (or lack thereof) with Commuter Kickbacks and Telework Perks! Whether you're continuing your commute, returning to your commute, or you're working from home—this challenge is for you!
Here's how it works:
Make sure you have an account with GetThereOregon.org using your work email. Follow this link to join the WTA network if you are not already a member.
Log your non-drive alone commute trips throughout the month of September to be entered into weekly prize drawings. Log at least 1 trip per week to qualify for weekly prize drawings. Each week, four winners will receive a $25 e-gift card to the local Washington County business of their choice via Give and Get Local.
Log at least five trips throughout the month to be entered into the grand prize drawing! Winners will receive their choice between Apple AirPods and Google Pixel Buds.
Spread the word with family, friends and co-workers – anyone who lives or works in Washington County is eligible!
Sunset High School Teacher Receives Prestigious Award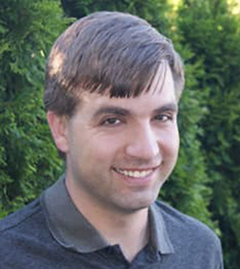 Congratulations to Jason Galbraith, computer science teacher at Sunset High School, for winning a Presidential Award for Excellence in Mathematics and Science Teaching (PAEMST). Galbraith is the Oregon award winner in the science category. The PAEMST is the highest recognition that a STEM teacher can receive for outstanding teaching in the United States.
Galbraith has taught computer science at Sunset High School since 2007. He teaches a variety of classes, including multiple levels of video game creation, web design, robotics, 3D modeling, and software engineering. He also teaches dual-credit classes in Java, C++, and data structures through Portland State University. Beyond the classroom, Galbraith has supervised a variety of after-school clubs and competitive teams, all of which revolve around programming, video games, or board games.
Presidential awardees receive a certificate signed by the President of the United States, a trip to Washington, D.C. to attend a series of recognition events and professional development opportunities, and a $10,000 cash award from the National Science Foundation.
Connect Oregon Students offers tutoring help
Founded by South Salem High School students Luke Clifton, Esha Puri, and Pranav Ramesh, ConnectOregonStudents has a goal of supplying educational support to all students across Oregon during the COVID-19 pandemic. "We understand how difficult it can be to adjust to the new model of online learning and would like to offer help to all students across the area!" They offer tutoring in specific coursework, and also Peer Support for those who just need contact with others their age.
Visit the website to learn more and see what subjects are covered. For both tutoring and peer-support, please fill-out the website contact form. A peer will contact you as soon as possible to help out via e-mail! Users must be enrolled in grades K-12. We recommend students use their personal email to avoid district firewalls.
They also seek volunteer tutors. Volunteers are required to fill out background checks, proving their high school registration and ability to work with students.
Young Life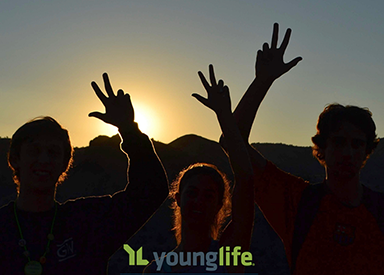 Portland West Young Life is a faith-based non-profit organization serving local high school and middle school students through mentorship, gatherings throughout the year, and summer camps when possible within COVID guidelines. Currently, there are teams of volunteer leaders serving students from Beaverton High, Mountainside, Jesuit, Westview, Sunset, and Cedar Park Middle School. The mission of Young Life is "Introducing adolescents to Jesus and helping them grow in their faith."
Heather Fulk, a Young Life volunteer and parent of two who have participated in Sunset Young Life says, "I don't think there can ever be too many people willing to step into the world of our youth to remind them of their worth and value exactly as they are, showing them acceptance, love and support and inviting them into potentially life changing relationships. That's what Young Life is all about!"
If you are interested in volunteering or participating in Portland West Young Life contact info and further details can be found on the website www.portlandwest.younglife.org.
TVF&R Offers Tips to Prevent Window Falls
Windows are one of the top five hidden hazards in the home. Each year, falls from windows account for about eight deaths and more than 3,300 injuries to young children in the United States, according to the U.S. Consumer Product Safety Commission.
Tualatin Valley Fire & Rescue crews have responded to four window falls in the past few months, and we want to prevent any other devastating incidents from occurring.
Window screens are not strong enough to keep a child from falling out of a window. They are designed to keep bugs out, not kids in.
The encouraging news is that simple steps can help prevent injuries. As a partner in the Stop at 4 Inches Campaign to Prevent Window Falls, TVF&R urges parents and families to continue their commitment to window safety.
Please share the following tips with friends, family, or anyone else who has children living in or visiting their home.
Keep windows closed and locked when not in use.
Keep furniture and anything a child can climb on away from windows.
Do not open windows more than four inches and install window stops. Window stops prevent windows from opening enough to allow a child to tumble out.
Window stops should be able to be easily removed by an adult in the event of a fire or other emergency, as windows serve as a secondary means of escape.
For a double-hung window, open the top portion near the ceiling for ventilation while keeping the bottom portion closed.
Actively watch children near windows—no device can replace adult supervision.
Encourage children to keep a safe distance away from windows.
Ask about window safety when your child visits other homes.
For more information about window safety, appropriate safety devices for your style of windows, and locations to purchase window stops and guards, visit www.StopAt4.com.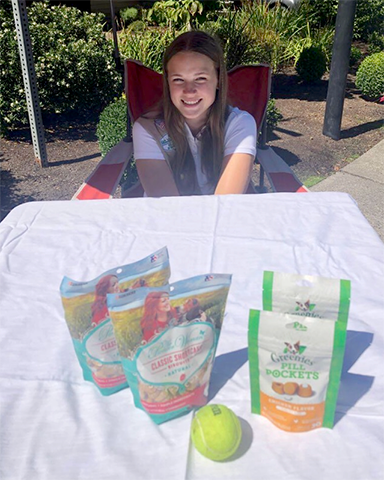 Girl Scout collects pet supplies for Silver Award
Cadette Gabby Ramm decided to focus on the Oregon Humane Society to earn her Silver Award. She set up a table in her neighborhood on a few weekends, and put up posters and advertised on local social media.
She says, " I always enjoy being around animals and always want to give shelter pets a better life. I got my cat from the Oregon Humane Society, and I love him so much, so doing anything for the animals, especially during a time where most people might not be wanting to adopt, makes me feel great. If you would like to donate, here's an Amazon wishlist."
She's still collecting items, so contact her at gabbyramm@icloud.com if you'd like to donate.