Business News January 2023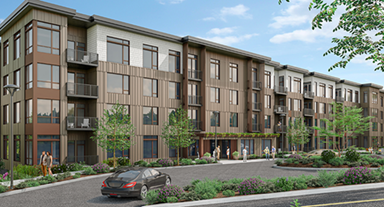 Owen West Electric
This locally-owned company has been providing service to homes and businesses in Cedar Mill for 35 years. From installing outlets for new appliances, bathroom and kitchen remodels, to rewiring dangerous and outdated electric systems, Del Owen does it right. Call for an estimate: 503-297-6375.
Wildwood Taphouse has new hours
Monday-Wednesday 2-10 pm, Thursday-Saturday 11 am-11 pm, Sunday 11 am-10 pm, 12545 NW Cornell Rd
On January 1 we will be adjusting our hours to better serve everyone. Thanks for making 2022 an awesome one, we are so excited this 2023 party started! Like us on Facebook or visit our website to find out about what's on tap and what cool events we are planning!
CMBA January meeting
Tuesday, January 10, noon-1 pm, The Ackerly at Timberland, check in at reception
This month, our speaker series continues with MBA member, Brittany Marks of Old Town Law, LLC speaking about estate planning. The presentation will address what estate planning is generally, what documents are often included in an estate plan, and the importance of those documents now and after we are gone. Lunch will be provided!
We are always happy to welcome visitors to our monthly meetings. Please do invite business owners to try out our group for two free visits.
Many members will have their annual dues renewal in December or January. Please reach out to Tammy at admin@cedarmillbiz.com if you are unsure of your billing cycle. Watch for your billing statement to be sent through email. Both PayPal and payment by check options are available.
Aura Aesthetics Open House
Wednesday, January 25, 3-6 pm, 12525 NW Cornell, upper level Ste 204
Join us to learn about our services, enter a raffle, get in on specials, view demos, and more! Have you been wondering what kind of amazing results you can get with us? Come find out! Visit us online here.
Mortgage Rates Drop and Housing Prices Remain the Same
The average long-term mortgage rate fell for the fourth consecutive week last month. Home mortgage rates just dropped to 6.1% on a 30-year loan with 20% down. House prices are expected to remain the same through 2023, with possibly only a slight drop in value. Rising home values and listing prices, combined with limited inventory, indicate that Oregon's housing market is tilted toward sellers. This trend will likely continue for the foreseeable future unless inventory grows faster than demand or rising interest rates ultimately dampens the demand. Bottom line, there are few owners that are willing to trade in their under-3% interest rate for one at 6+%, or higher.
As we head into our hot annual Spring Selling Season, this means we are going to see few homes come on the market in Cedar Mill and throughout Portland. Home prices will be similar to last year, about $324/sf. We will see multiple offers on updated, perfectly located properties, priced competitively. Because of the interest rate increase from last spring, sellers will see fewer offers, and most likely will be more willing to give concessions to buyers: repair negotiations could be grueling and Buyers may request Sellers to pay their closing costs. The asking price of the house may be reduced by one percent or so.
If you'll be a Seller in 2023, and you want top dollar, your house will have to be in exceptional condition, priced very competitively, and it will be necessary for you to be willing to negotiate with your Buyer. If you're a Buyer, you will need to have all your financial ducks in order, you very likely will need to be fast in placing an offer, and you will be negotiating hard for the repairs you want.
Our market has been exceptionally complicated. Buying and selling a house is not for the faint of heart! My job is to take you through this process with as little stress as possible. It would be my pleasure to answer any questions you may have regarding our real estate market. Please don't hesitate to call 503-706-3358 or email Jan Dempsey at jdempsey@windermere.com.
Clear out your records and get ready for 'Shred-it" Day
With a new year coming, now is a great time to go through your records and documents and clear out those items that you no longer need to keep. Here are how long you should keep certain documents and records:
Bank/Credit Union statements—one year unless needed for tax purposes. Birth Certificates/Licenses/Military Records—forever. Credit Card Records—until paid or needed for tax purposes. Life Insurance Records—forever. Car/Home Insurance—until you renew it. Investment Statements—shred monthly statements, keep annual statements until you sell the investment. Loan Documents—keep until item is paid off. Real Estate Deeds—keep as long as you own the property. Social Security Statements—keep the new one, shred the old one. Tax Records—seven years from the filing date. Vehicle Titles—keep unit you sell or dispose of the vehicle.
Gather up all those documents and look out for Sunset Credit Union's Annual Shred-it Day event coming soon. You can get up to two shopping bags or banker's boxes shredded for free.
"Ask the Organizer" Series – Scheduling for a Successful New Year!
Wednesday, January 4, 4-5 pm, via Zoom, free
January is the time for creating resolutions, but most of us don't end up following through on them unless we have a plan in place. This month, to kick off our "Ask the Organizer" series, we'll have an open discussion about revisiting your values, rediscovering your priorities, setting goals for the year, and how to set yourself up to accomplish them. Bring your calendar/planner and any burning questions you have for our organizers. Register for Zoom link. For more information, contact whitney@bigrocksorganizing.com.
Electronics Unlimited Computer Service & Repair
We are offering complimentary consults for businesses to check to see if you are getting the best service and cost for your internet and phone systems. Give us a call at 503-848-9191 or info@eucomputers.net. Serving the Cedar Mill area since 1996, we are a full-service family owned IT company.
Recycle+ for Beaverton customers
Walker Garbage announces that Recycle+ is now available to our City of Beaverton customers!
Between January 9 and 20 all Recycle+ customers can recycle string lights. Call 503-531-6330 for more information.
Village Gallery of Arts
Village Gallery will be closed December 25-January 9 for our yearly refresh.
January Featured Artists: Our Instructors!
Artists' Reception: January 15, 3-5pm. Show runs through January 10-29.
The wonderful people who lead our classes are all artists as well, of course, and this month features their art. See what our teachers are up to when they're not teaching. Don't forget to come to the reception to meet the artists and enjoy the show with refreshments!
Special January Event: Holiday Crafts Clearance Sale!
January 10-29, 11am-5pm, closed Mondays.
We will be clearing out inventory for a fresh start to 2023. Come check out the sale and pick up a few items for upcoming gifting occasions or decorating for your next Holiday season!
New, Free Event Open to All: DIY Valentines!
February 14, 2-5 pm
We will open our classroom for anyone who would like to come in and create a special valentine for that special someone! All supplies provided on site.
Children's Classes and Workshops
Thursdays, January 12, 19, and 26, 3:45-5:15 pm, max. 8 students, face masks required
Join an exciting class learning a variety of art forms! A team of rotating instructors provides a chance to explore a variety of media and approaches while building artistic concepts and skills. Projects include: Palm Art, Decorative Containers, and Watercolor Painting.
Children's art classes are for ages 7-11 and are taught by the VGA Instructional Team. They are offered on a monthly basis, so check the VGA website regularly for up-to-date projects! Also online are Registrations for all classes and more class details.
Adult Classes and Workshops
Sumi-e
Saturday, January 28, 10:30 am-12:30 pm, max. 8 students, face masks optional
Sumi-e means black ink painting. This Japanese painting style focuses on the quality of the line and the brush stroke to spontaneously capture the forms of nature. I will demonstrate the techniques and give individual instruction and tips. We will practice and create a sumi-e painting of bamboo and/or flowers. Most materials supplied, see website for details.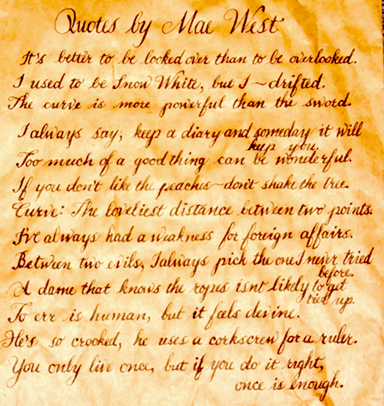 Italic Calligraphy
Tuesdays, January 24, 31, and February 7, 1-3pm, max. 6 students, face masks optional
Write your thoughts beautifully! If you have never held a calligraphy pen, or if you are looking for a refresher, this is an excellent opportunity to hone your skills. We will work with the Italic script. The goal of this introductory class is to give you the basics so you can practice and perfect your calligraphy on your own outside of class. The left-handed are also welcome. Supply list and details online.
Introduction to Copperplate Calligraphy
Sundays, February 12, 19, 16, and March 5, 1-3 pm, max. 6 students, face masks optional
As the ability to refine metals grew, square-ended pens were replaced with metal pointed nibs. These are still used for formal documents and invitations. Copperplate is the predecessor of the cursive handwriting most of us learned in grade school. We will work to become comfortable handling the pen, then take on the alphabet, small and large letters, numbers, and punctuation. We will also play with flourishing. Supply list online.
Introduction to Gongbi
Saturday, February 25, 10:30 am-12:30 pm, max 8 students, Face Masks optional.
Gongbi is a careful realist technique in Chinese painting, the opposite of the interpretive and freely expressive xieyi (freestyle) style. The name is from the Chinese gong jin, meaning "tidy." I will teach the basic techniques and give individual instruction and tips. More details and supply list online.
DuFresne's Auto Service—Frenchy's Espresso
All day Monday-Friday, throughout the month of January, 10690 NW Cornell Rd.
We have Espresso again! Half Off Lattes and Mochas in honor of our new Espresso Machine. Don't forget we have a drive thru. Mention you saw this in the Cedar Mill News. And yes, we are open During this construction.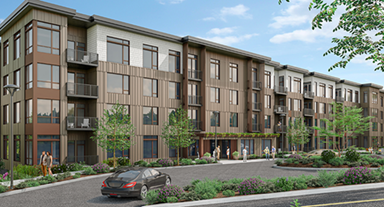 Touchmark adding new building dedicated to active, social living
In less than four years after Touchmark in the West Hills opened, the retirement community is adding a more active, social lifestyle for older adults. Now under construction, the Sky Lodge is expected to be completed by mid-year 2023.
The five-story building will include 56 condo-style homes. Most will be two bedrooms with a fireplace; several will offer one bedroom plus a den, and a few will have one bedroom. The average home size will be 1,300 square feet, with the largest more than 1,600. All homes will include a fully equipped kitchen with quartz countertops and tile backsplash. Amenities will include a restaurant and bar featuring a brick oven and a different menu from the other on-campus dining options, a woodshop, arts and crafts studio, library on the top floor, and outdoor gathering area with fire pit. More information is available by calling (503) 954-1640 or visiting the Touchmark website.
West Multnomah SWCD is Hiring!
We are now accepting applications for three open positions. For general questions about positions available, contact info@wmswcd.org.
Budget & Fiscal Manager
Application deadline: Wednesday, January 4
This is a permanent position responsible for planning, organizing, managing, and directing accounting, disbursements, purchasing, financial reporting, auditing, budget development and compliance, payroll administration, and other financial functions for the District. Visit the West Multnomah SWCD website for information and how to apply.
Field Conservation Intern and GIS & Field Conservation Intern
Application deadline: Friday, January 20, 5 pm
We are looking for two adult (18+ years old) temporary, part-time Conservation Interns for spring through fall of 2023. Work is both in the field within our district service area, and in our office in S. Portland. Conservation Interns will receive mentorship, gain experience, and have opportunities to learn more about the field of natural resource conservation through caring for and giving to the land as practiced on non-public properties. We are looking for people with a passion to actively improve air and water quality, fish and wildlife habitat, and soil health, and a desire to work as part of a dynamic team of professionals.
Visit the West Multnomah SWCD website for information and how to apply