Community News January 2023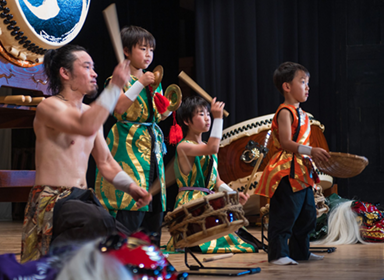 DMV Cedar Hills closed until January 17
Both the Cedar Hills/Beaverton and the Lake Oswego Department of Motor Vehicles office were damaged by water from burst pipes during the big freeze. The Cedar Hills location will not open until January 17. If you had an appointment, ODOT says that customers are encouraged to go to any other local office on the day of their scheduled appointment and it will be honored. Staff will look up your appointment to confirm it. If you have a drive test appointment, you're asked to go to either the Hillsboro or Sherwood offices at your scheduled time.
Over two dozen services have been moved online in the past few years. Among the services you can find online: Renewing or replacing your license or an ID, renewing or replacing a registration, ordering a trip permit, submit a notice of vehicle sale and more. Go to www.oregondmv.com to stay up to date with office closures, hours and location information.
Some services must still be done in person, such as adding the Real ID option to your license.
Cedar Hills Ready! The Big One? How to Become Earthquake Safe in Your Home
Monday, January 23, 7-8 pm, via Zoom, free. Register here
The BIG ONE? Will your piano rock? Your refrigerator roll? Many items we consider stable become a threat with undulation and earth tremors. Your cozy winter in-house attention can generate great results for early preparation. In this meeting, we'll help you think through what might happen during a large earthquake, and how you can prepare and practice ahead of time to protect yourself and your loved ones. You will learn, in a fun, interactive format, the steps for becoming earthquake safe within your home. Everyone is welcome. Share and invite all your important people.
Questions? Visit our website or contact us at info.cedarhillsready@gmail.com.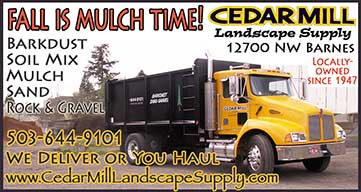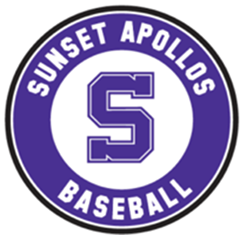 Sunset Youth Baseball
Registration for Sunset Youth Baseball is still open! SYB is registering players in grades 5th-8th for the spring season. Registration closes January 15. If you live in the Sunset High School district and your player is interested in playing for the Apollos, sign up today! For more information visit this website.
TriMet fare increase Open Houses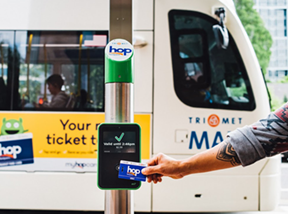 We're considering increasing TriMet fares in 2024, and we want to know what you think about the proposal. Please take the survey online at trimet.org/fareproposal.
As part of the outreach effort for this proposal, we are holding Open Houses in person around our service region, and five virtual events. Here's the Washington County location.
Wednesday, January 25, 5-7 pm, Washington Street Conference Center, 102 SW Washington St., Hillsboro, in English/Spanish
Wednesday, January 18, 8-9 am, *English/Spanish,
Saturday, January 21, 11:30 am-1:30 pm, *English
Saturday, January 28, 9-10 am, *English/Spanish
Sábado, 28 de enero, 1:30-3 pm
Saturday, February 4, 9-10 am, English/Spanish,
*additional interpretation available by request
We also invite the community to provide feedback at our monthly Board of Directors Meetings. People will also be able to testify after the reading of the fare increase ordinance at the Board's April 26 meeting and during the public forum at the Board's May 24, 2023 meeting.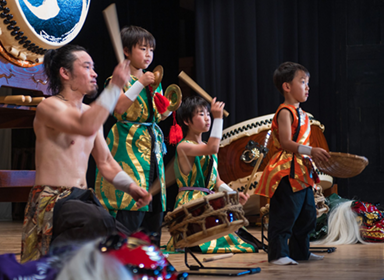 Takumi Kato Japanese Drum Concert
Thursday, January 26, 4:30-5:30 pm, Cedar Hills Rec Center, 11640 SW Park Way
Celebrate the New Year with the art of Japanese drumming! Takumi Kato is a world-renowned taiko artist from Japan. Kato-san and his family are touring the United States to perform 1,000 concerts over five years.
This event is a free family-friendly drumming performance followed by an education session. No registration required.
Oak Hills opens aquatic training to all
Oak Hills Homeowner Association (OHHA) has a certified trainer offering courses for lifeguard training, water safety, first aid, and other related classes and they're opening them up to anyone interested. All courses are American Red Cross Courses certified and include Lifeguard Review, Lifeguard Course, Water Safety Instructor, Lifeguard Instructor, First Aid/CPR/AED Adult & Pediatric. Visit the web page for details.
Bonny Slope Elementary's Pancake Breakfast returns in February!
Saturday, February 11, 7:30-10:30 am, Bonny Slope Elementary Cafeteria, 11775 NW McDaniel Rd, Tickets: Pre-sale $5/per person, $25/family of 6; at the door: $7/per person, $35/family of 6. Get your pre-sale tickets and enter the raffle here:
Bonny Slope's fifth grade class will once again host a pancake breakfast for the school and surrounding community, with proceeds going toward Outdoor Science School adventures. Come enjoy a fluffy-buttery-syrup-soaked breakfast with friends, family and neighbors and help support this valuable program and the students.
Dance around the world
Thursday, January 19, 11 am, Leedy Grange Hall, 835 NW Saltzman
Enjoy learning folk dances from Eastern Europe. Israel, and even South America, with long-time folk dancer, instructor, and neighbor Sue Wendel. No experience necessary, everyone is welcome in this easy, low impact class! Space is limited, registration is required. For questions and/or to register, please email Sue at pifdnews@gmail.com.
Winter storm safety tips from TVF&R
Winter storms can be dangerous, bringing heavy winds, freezing temperatures, power failures, as well as icy or flooded roads. Tualatin Valley Fire & Rescue encourages you to prepare yourself and your family for winter storms by following these safety tips:
Indoor Safety
Have a professional perform annual inspections of your heating system and make any necessary repairs. If you have a fireplace, have the chimney inspected and cleaned annually.
Bring pets and smaller animals inside to keep them warm and dry.
Keep heating sources at least three feet away from materials that can burn, and never leave lit candles or other flames unattended.
Have a disaster supply kit with bedding, clothing, first-aid supplies, flashlights, food, a battery-operated radio, and water to be self-sufficient for the first 72 hours of any emergency. For more information on 72-hour kits, visit our website.
Know the shut-off locations for your electricity, natural gas, and water.
During a power outage, turn off major appliances to reduce power demands when electricity is restored.
Install smoke and carbon monoxide alarms in the home and test them regularly.
Outdoor Safety
Minimize outdoor activities whenever possible. If you must venture outdoors, dress appropriately for the weather conditions you may encounter and avoid getting wet to prevent hypothermia.
Don't overestimate how far you can walk on extremely cold, rainy, or snowy days.
Use extreme caution when stepping outside in icy conditions, particularly in the morning when it's coldest and the ice hasn't had a chance to melt.
Insulate exposed water pipes with fiberglass or foam to protect them from freezing.
Report power outages to your electric company and NEVER touch a downed power line!
If you have pets or livestock that must be outside, provide a sheltered area and access to non-frozen drinking water.
Safety Behind the Wheel
Avoid traveling when the weather service issues storm advisories.
If you must drive, drive much slower than you would in ideal weather conditions.
Have your car inspected to ensure it's in proper running condition. A breakdown during extreme weather can put you and your passengers in danger.
Replace worn tires, belts, leaking radiator hoses, and burned-out headlights and taillights.
Ensure your radiator has appropriate antifreeze for the conditions you will encounter.
Have an emergency kit in your car equipped with blankets, flashlights, snacks, tools, a shovel, and kitty litter or sand for traction in case of an unexpected delay or emergency.
Keep your gas tank more than half full. Should a power outage occur, you may have difficulty finding a service station that can fill your tank.
If you plan to travel in the mountains, carry the appropriate chains or traction devices required by law.
Cedar Mill Scouts Troop 207
Regular troop meetings every Tuesday, 7:15 pm, Christ United Methodist Church, 12755 NW Dogwood St.
Since 1928, Cedar Mill Scouts Troop 207 has been having fun, providing service, and growing youth into resourceful, responsible leaders! Members develop and practice leadership skills by planning and conducting their own weekly meetings, working on rank advancements, service projects, and taking monthly camping trips. All boys ages 12-18 welcome. Visit our website or email: scouts.ortroop207@gmail.com for more information.
Viva Village January events
Viva Village is a Beaverton-area grassroots organization of members and volunteers who focus on enhancing and expanding the ways we can age well. We provide connections, programs, volunteer services, and referrals so members can lead engaged, healthy lives. For more information visit our website. Please RSVP for events as indicated by contacting vivavillageeveents@gmail.com or call 503-746-5082. Links for zoom meetings will be sent to those who RSVP. Members-only events are listed on our website and in the web version of Cedar Mill News.
Viva Village events open to the public:
Women's Coffee (In-person)
Wednesdays, January 4, 11, 18, 25, 10 am. Meet at Jim & Patty's Coffee, 4130 SW 117th
Coffee and conversation. RSVP recommended
Age Café
Friday, January 6, 11-12 pm, Beaverton City Library, 12375 SW 5th Street
Small group conversations exploring new topics each month of interest to older adults. Co-sponsored by Viva Village, Beaverton City Library, Beaverton Committee on Aging, and Wash. Co. DAVS. Registration recommended.
Online Viva Village 101
Saturday, January 14, 10-11:30 am, via Zoom
A fun and informational session about Village life for prospective members and/or volunteers. RSVP for Zoom link.
Viva Village Forum
Monday, January 16, 2-3:30 pm, United Methodist Church, Wesley Room, 12555 SW 4th Street
Topic: Protection from Fraud and Scams. Carlos D. Romo, Ph.D., from AARP will share valuable information about frauds and scams and effective ways to protect your family, friends, and yourself. Time for questions. Refreshments served. No charge. RSVP recommended.
Men's Coffee Break
Monday, January 23, 10-11:30 am, Ki Coffee, 4655 SW Griffith Dr. #160
Conversation and coffee. RSVP recommended.
Online Viva Village Book Club
Tuesday, January 24, 1-2:30 pm, via Zoom
Selected books: Midnight's Children by Salman Rushdie and Beaverton City Library selection for the 2023 One Book One Beaverton; The Final Revival of Opal and Nev by Dawnie Walton. RSVP for the Zoom link.
Viva Village events for members and volunteers:
Online Women's Coffee
Tuesdays, January 3, 10, 17, 24, 31, 10 am
Join members and volunteers for a morning of coffee and conversation. RSVP for Zoom link.
Online Tai Chi Classes
Thursdays, January 5, 12, 19, 26, 10-11 am
Practice Tai Chi technique with certified instructor, Richard Chew. RSVP for Zoom link.
Viva Village Nature Walk
Saturday, January 7, 9:30 am, Fanno Creek Farmhouse, 8405 SW Creekside Place, Beaverton
Meet at the parking lot on the south side of Fanno Farmhouse. Park in the spots facing the
paved trail. RSVP recommended.
Online Mindfulness Classes
Mondays, series of eight classes, January 9, 16, 23, 30, and February 6, 13, 20, 27, 11-11:45 am
Learn how befriending your inner critic can help you live more mindfully. In this first series of eight classes instructor Martha McJacobs will focus on an overview of the inner critic. RSVP for the Zoom link.
Life Stories
Tuesday, January 10, 2 pm, Southminster Presbyterian Church, 12250 SW Denney Road, Beaverton
Viva Villager Gerry Lukos will talk about her Peter Pan life before finally settling down in Oregon. RSVP recommended.
Dine Around Beaverton and Beyond
Wednesday, January 11, 1 pm, Pepita's Mexican Restaurant & Cantina, 4190 SW Cedar Hills Blvd
Join members and volunteers for lunch and conversation. Participants must be vaccinated. RSVP required. Space limited to 12 people.
Online Living Solo
Thursday, January 19, 4 pm, via Zoom
Share ideas and insights about solo living. RSVP for the Zoom link.
Viva Village All-Volunteer Meeting
Friday, January 20, 1:30-3:30 pm, Southminster Presbyterian Church, 12250 SW Denney Road
Update on Village volunteer programs. Ask your questions. Share your stories. RSVP recommended.
Online Movie Discussion Group
Wednesday, January 25, 5 pm
The films are available on Kanopy streaming service offered by the Washington County Library January movie selections: Tea with the Dames (2018); Mrs. Brown (1997); The Presidents (Episode 1 of an 8-part series). Watch one movie or all, then join the discussion to share your impressions. RSVP for the Zoom link and more information.
Thursday Evening Social Group
Thursday, January 26, 5:30-7:30 pm. Giovanni's Restaurant, 12390 SW Broadway St
Enjoy an evening of dinner and conversation with Viva Village friends. RSVP required. Limited seating.
Ask WCSO
As we head into colder temperatures, how can I keep my vehicle safe from thieves?
Cold weather season is here, and many of us like to appreciate warm vehicles before heading out. But each year, The Washington County Sheriff's Office staff correlate an increase in vehicle thefts to vehicles left unattended while de-icing or warming up. Help protect yourself from vehicle theft by taking the following precautions:
Do not leave your vehicle running while unattended. Leaving your vehicle, even for a few seconds, provides car thieves an opportunity to break in or drive off with it, sometimes even returning to burglarize your home.
Install and use anti-theft devices or audible car alarms.
Use a camera to record and help identify thieves.
ALWAYS lock your vehicles.
Never leave valuables inside your car.
If anyone or anything seems out of place, suspicious, or disconcerting, report it to non-emergency dispatch at 503-629-0111 so law enforcement is aware and can respond accordingly.
Get to know your neighbors and look out for one another by identifying suspicious behaviors, promptly reporting pertinent information to law enforcement, and reducing opportunities for criminals.
Although we all appreciate warm and cozy cars on cold mornings, remember would-be-car thieves are always looking for an easy target. If you witness a crime in progress, call 9-1-1 immediately, or if you discover it after-the-fact, call non-emergency dispatch to report at 503-629-0111.
Ask WCSO is produced by the Washington County Sheriff's Office.