Legislative News February 2023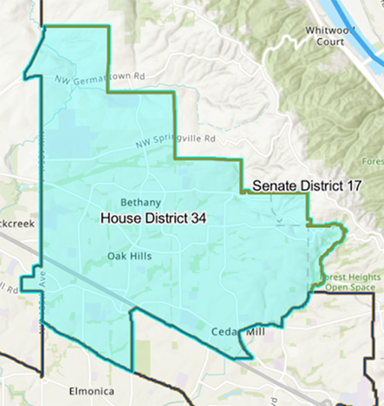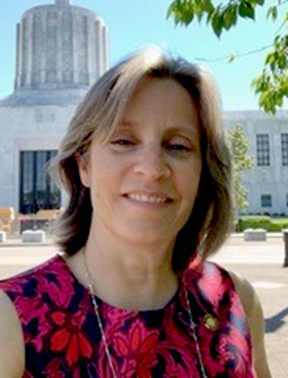 State Representative Lisa Reynolds
My name is Lisa Reynolds and, as of this January, I am the State Representative for House District 34. Connecting with folks in-district is my favorite part of this work. [Note: state redistricting created District 34 and went into effect in January.]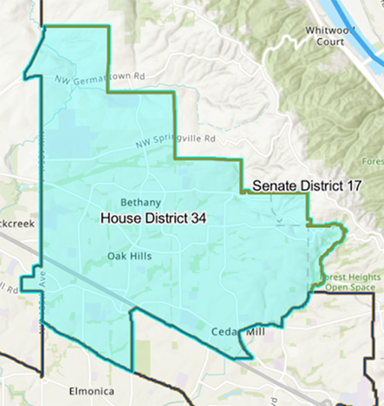 I am so excited to be serving the communities of House District 34. In addition to my legislative role, I am also a pediatrician, and for almost 30 years I've been serving patients in and around Washington County. In my role as a State Representative, I will continue working with these folks in this new capacity, tackling issues such as child poverty, gun violence prevention, and health and healthcare issues.
Virtual Office hours, Wednesday, February 8, 4-5 pm via Zoom. RSVP to the event to receive the Zoom link.
I will hold Virtual Office Hours and Constituent Coffee meetings monthly. Sign up to receive my newsletter here, and follow me on Instagram and Facebook for regular legislative updates and notifications about upcoming town halls and events.
Constituents are always welcome to reach out to my office with any questions or concerns at rep.lisareynolds@oregonlegislature.gov or at 503-986-1434.
State Senator Steiner
We will have a visit from Senator Steiner at the July CPO meeting to give us a general update and specifically to talk about reproductive health care in Oregon. Her policy director, Tatiana Amrein, says, "Following the Reproductive Health and Access to Care workgroup, the Speaker's office is working on some bills from recommendations from the group. We are waiting on updates about that, so I think the best time for Senator Steiner to join a CPO meeting would be in July. At that point, the bills will have passed, and we will have the most concrete information on reproductive health legislation."

She also mentioned the Reproductive Rights Hotline, a new program from Attorney General Rosenblum's office that, in partnership with local law firms, will provide a contact to get free legal advice in this area.