Development News February 2023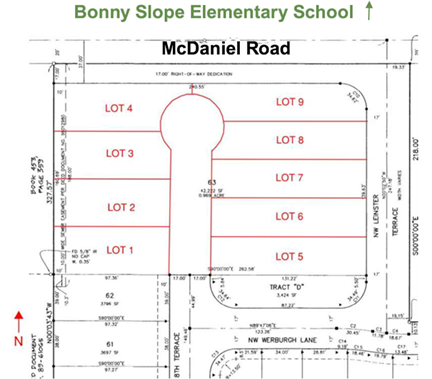 West Union Gas Station proposal approved by Hearings Officer
The decision to approve the gas station/convenience store proposed for the corner of NW West Union and NW 185th was published on January 30. Most of the developer's requests were approved, but the requested exception from the requirement for them to build the half-street improvement on West Union was denied. (page 64 of the PDF copy.) The Hearings Officer found that the developer's claim that it was in the county plans and budget was false and that it was needed (proportional) to provide for the extra traffic.
We will follow up with Brandon Phillips and his group (Neighbors Against Bethany Lake Gas Station) for comments and possible appeal. Here's the update he just published:
On January 30th 2022 the Hearings Office wrote their decision. Anyone, including our campaign, now has the option to Appeal to Land Use Board of Appeals in the next 3 weeks. The summary of the decision:
The Hearings Officer approves the request for Special Use and Development Review approval for the proposed development, and an Access Management Plan for access to NW West Union Road, subject to the Conditions of Approval attached as Exhibit 1 to this Order.

The Hearings Officer denies the applicant's request for a Half-Street Exception pursuant to the analysis provided in this order.
Neighborhood Commercial to Residential?
Wednesday, February 15, 6:30 pm, online via zoom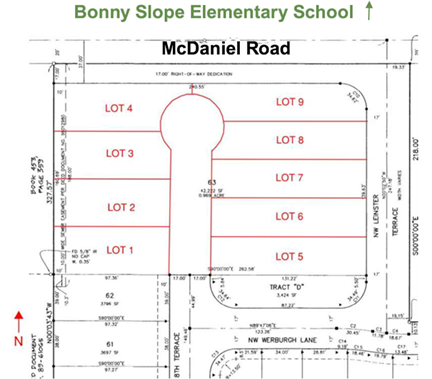 A proposed Plan Amendment has been scheduled for a hearing to change the zoning for the lot across from Bonny Slope Elementary from NC (Neighborhood Commercial) to R-9 (Residential 7-9 units per acre). Over the years, several attempts to develop the property into a commercial space have surfaced and fallen through.
The current owner, McDaniel Village LLC, is asking the county Planning Commission to approve the change in order to allow for the construction of up to nine single family residences on the property. Access for the residential lots would be from an extension of Werburgh Lane and all access to McDaniel would be eliminated. This is just the first step, and if it is approved the developer will go through several more steps before any development is permitted.
Zoning changes have been rare in the county, but the concept of Neighborhood Commercial (think the little corner store) has fallen out of favor since people in the suburbs are more used to doing their shopping online or at larger stores.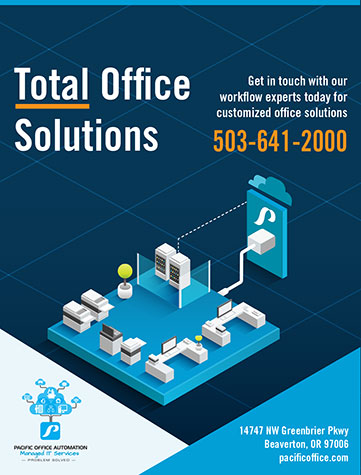 A staff report will be available online seven days prior to the hearing on the Planning Commission Agenda page. The link to the meeting will be available then also. Anyone from CPO 1 who wishes to comment on this application may submit written testimony prior to or at the public hearing or testify orally at the hearing. Contact Associate Planner Bryan Robb with any questions.