Development News November 2022

Gas station hearing rescheduled
An October 20 hearing to consider Robert Barman's application to put a gas station and convenience store on the southeast corner of West Union and 185th lasted only a few minutes, because Barman asked for a continuance to November 17. In an interview with Beaverton Valley Times, he said the reason was a scheduling conflict.

Opposition leader Brandon Phillips noted, in his newsletter to the Neighbors Against Bethany Lake Gas Station (NABGAS), "Drawing out the Hearings Officer process was a tactic they used on the last two applications as well so while annoying, this move isn't surprising."
While the comment period is still open, a glitch in the programming of the new county website means that the project doesn't appear on the page that usually collects public comments.
While they strive to fix the problem, you can send comments either to LUT Senior Planner Paul Schaefer directly Paul_Schaefer@co.washington.or.us) or the LUT Planning section inbox at LUTDEV@co.washington.or.us. Public testimony will also be taken at the November 17 hearing.
Hundreds of public comments have been received, with the majority in opposition to the project, citing environmental, pedestrian, and traffic impacts. However, Washington County Development Code and Community Plans currently don't prohibit a gas station in the Neighborhood Commercial District that applies to the property, The NABGAS group has been working to get that changed but it won't happen quickly, and certainly not in time to prevent this development.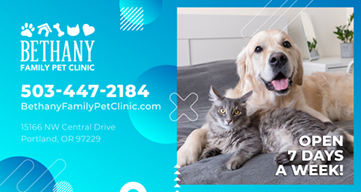 The Staff Report for the application is supposed to be posted here. The Staff Report for a previous iteration of the application recommended approval of the development but recommended denying the applicant's request to avoid building a half-street improvement to West Union. Public comments and more documents for the previous hearing are here.
The hearing will be held virtually, and anyone may attend. The Staff Report is here. The agenda is here.
American Family Urgent Care in the Kirkland segment of Timberland
AFC PDX Metro is adding a location to its chain of walk-in urgent-care medical facilities with a new location in the center across 118th from the main Timberland shopping center. It's scheduled to open "early 2023." We'll bring you more information as it becomes available.
Milltowner update
A few more new businesses have been confirmed for the Milltowner Center. Mio Sushi will develop one of the spaces on the lower level. Behind the Smiles pediatric dental is going in next to Aura Aesthetics. Exit 21 Apparel Solutions LLC is a product creation office providing design development and sourcing for small to mid size apparel brands.
A pizza shop is likely to go in next to Wildwood but the final signing hasn't occurred so we can't share the name. La Chona Empanadas and Vinos Argentinos is nearing completion next to White Birch, with Argentinian wines and savory pastries. Active Wellness Chiropractic is moving from its current location in Cedar Hills to one of the spaces on the main level of the east building.
People were wondering about the space next to Target where Bales' garden center used to be. According to Ryan Egge, property manager for Bales-Findley, the fences are there only to protect it while some fire sprinkler work was underway. They will eventually look for a tenant but it's not a priority. And that's all we know!