Community News November 2022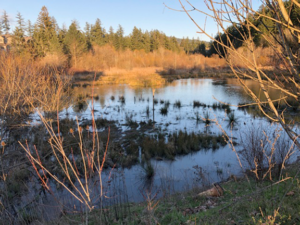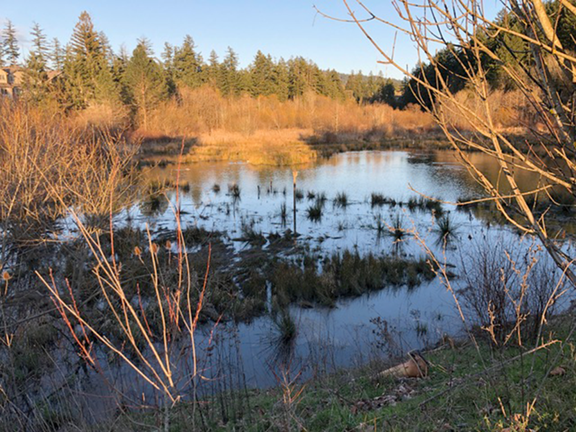 A concert in honor of BSO Conductor Travis Hatton
Friday, November 4, 7:30 pm, The Reser
Sunday, November 6, 3 pm, Village Church
The Beaverton Symphony Orchestra website shares, "With great sadness, we regret to inform you that on October 3 our wonderful Music Director, Travis Hatton, passed away suddenly. For the past twelve years the BSO has been honored to work under the baton of this remarkable man and musician. Travis brought the orchestra together not only to make beautiful music, but to create and build a musical community. His legacy includes the Young Artist Concerto Competition and performances of pieces by Living Northwest Composers each season. We are committed to commemorate his vision by continuing to practice, rehearse, and perform. Travis believed in the potential of our musicians and the joy of making Beaverton stronger through classical music. Our sense of loss is great. We add our condolences to those who are mourning this tragedy. We plan to continue our 2022-2023 season with support from the local performing arts community. You can listen to Christa Wessel's lovely tribute to Travis on All Classical Radio here."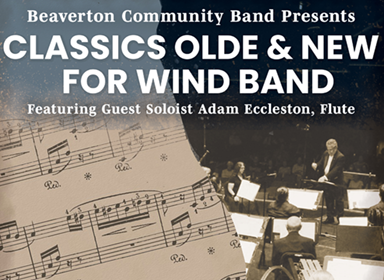 Beaverton Community Band Fall Concert
Sunday, November 13, 3 pm, Jesuit High School Performing Arts Center, 9000 SW Beaverton Hillsdale Hwy, Adult: $15, Senior/Veteran: $10, Children 11 – 17: free, Family of 4: $30
The theme for this concert is "Classics for the Wind Band, Olde and New," featuring selections that will take you on a musical journey through time. The Band will perform two pieces with our guest artist, Mr. Adam Eccleston: "Concertino for Flute," by Cecile Chaminade, and the "Claude Bolling Suite for Jazz Flute, Sentimentale." The band will also salute the late Queen Elizabeth II by performing "Nimrod" from Sir Edward Elgar's "Enigma Variations."
Tickets are available at the Beaverton Community Band website via paypal or at the door.
SHS Bottle & Can Drive
Saturday, November 12, 10:00 am-1:00 pm, Sunset Church, 14986 NW Cornell Rd.
Drop off your redeemable bottles and cans to help us raise funds for marching band & music programs at Sunset High. Bring them in any container (or use bags we provided), and we'll give you a new bag for next time. You can reach us at samba@sambanote.org with any questions.
Brought to you by the Sunset Apollos Marching Band & Auxiliary (SAMBA), this fundraiser helps pay for travel expenses, entry fees, uniforms, specialized performance instruction, show design, instrument purchase and repair, purchase of new music and arrangements, and scholarships for students who otherwise would be unable to afford to participate. SAMBA is a 501(c)(3) public charity and supports all the comprehensive Band and Color Guard programs available at Sunset High School.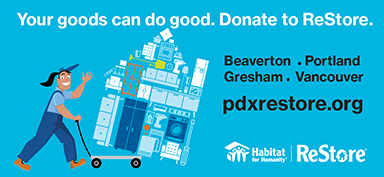 Volunteer for the Wetlands Conservancy cleanup in Cedar Mill: Canceled!
Good morning volunteers,
Sorry to say that tomorrow's cleanup at Cedar Mill is cancelled due to wind advisories and severe rain. While we don't mind getting a little wet and muddy, the possibility of flooding and downed trees is a little more than this event can handle. We apologize for the late notice and will keep you updated with the rescheduled cleanup date.
Join the Wetlands Conservancy for a day of trash removal in one of our most biodiverse urban wetlands. Cedar Mill is a great spot for birdwatching and bioblitzing, so bring you binoculars and your smartphone! Last year we nearly filled a dumpster by the end of the day. This time we'll see if we can't finish the job!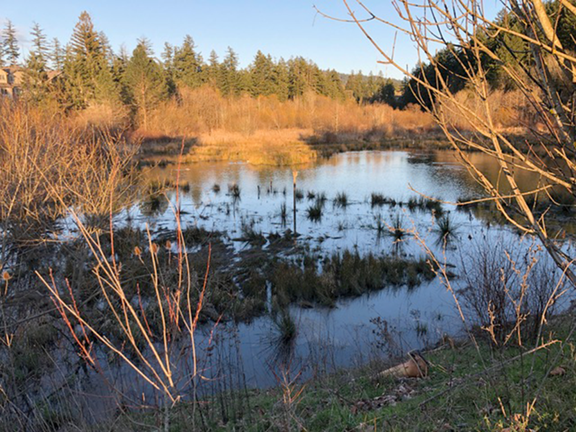 All the details including task lists, recommended equipment, weather forecast, and parking advice will be included in the confirmation email that goes out to those who register one week before, and then again one day before the event. Please RSVP so we have a good idea of how many tools and pairs of gloves to bring on the day.
Founded in 1981, The Wetlands Conservancy is the only organization in Oregon dedicated to working in partnership with communities statewide to permanently protect, conserve and restore Oregon's greatest wetlands. We protect the wetland space on either side of SW Barnes Rd. Over the years we've been fortunate to recruit a number of Cedar Mill residents to help with our projects. We've also been lucky to run into plenty of Cedar Mill neighbors out for walks along the pedestrian path with questions and observations to share about the wetland.
Treekeepers' Fall Color photo contest deadline extended
Now that the heat wave is over, our trees are finally turning color. Capture photos of the fall season and enter them into the Treekeepers of Washington County Fall Photo Contest. Enter by November 15!
Winning photos will be eligible for cash prizes from $25-$100 and may be featured on the organization's webpage and social media sites. This year, when you see that fiery maple or bright yellow ash, snap a shot of the beauty around you and submit your best work. Learn more and enter here.
Sign up for the Treekeepers' informative newsletter to learn where you can find fall colors, the science behind color change, lichens, actions you can take for trees, and much more.
NW Restart presents NW Creations Night Market
Friday, November 18, 6-9 pm, Summa Real Estate Group, 11830 NW Cedar Falls Dr., Ste. 120, Timberland Town Center, free
Let's make an impact that lasts a lifetime! Join us in promoting talented local artists and benefitting the Domestic Violence Resource Center. Bring a donation for the DVRC; try delicious local cuisine; shop stunning arts and crafts. Please click here for details.
For more information please contact: Bethany Marsh, 503-707-7796, bethany@nwrestart.com; or Adam Peña, 509-840-2644, adam@nwrestart.com.
County offers in-home vaccinations
Getting vaccinated and boosted is still the best way to protect yourself from becoming seriously ill from COVID-19. Washington County Public Health offers free in-home vaccinations for people ages five and up who have difficulty leaving their home due to physical or mental health reasons. Learn more here. To see if you are eligible, call 503-846-5456, email us at covidvaccine@washingtoncountyor.gov, or fill out the request form online.
Family Caregiver Conference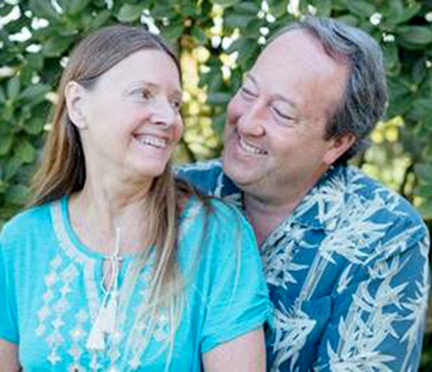 Registration is now open for the 19th Annual Washington County Family Caregiver Conference, which will take place throughout November in three cities and via Zoom this year. This conference is for unpaid family and friend caregivers who are caring for an older adult or anyone with dementia. It's also for grandparents and older relatives who are raising children. It is not intended for professional or paid caregivers.
The three in-person workshops will all start with a recorded video message from Karen Stobbe, founder and chief purpose officer of In the Moment, a nonprofit organization helping improve the quality of life for people living and working in the world of dementia. Karen was working as an actress, director, writer, and theater instructor when her father was diagnosed with Alzheimer's disease. It was then that her life took on a new focus, combining her knowledge of two worlds into her life's work.
Lunch will be provided at the in-person workshops.
Beaverton workshop
Friday, November 18, 11 am-1:30 p.m. Beaverton City Library, Room A/B, 12375 SW 5th Street
An Unforgettable Journey: Navigating the Experience of Caring for a Person with Dementia, presented by Shoshawna Rainwater, LCSW. Rainwater has over 20 years of experience working as a clinical social worker in palliative care and private practice dedicated to supporting the needs of families caring for a person living with dementia.
Hillsboro workshop
Thursday, November 10, 12:30-3 pm, Washington Street Conference Center, 102 SW Washington Street.
Communicating with Care in Stressful Situations will be presented by Carley Adams and Amy Watts-Padilla. Both are with the Center for Mediation and Dialogue with the City of Beaverton and have over 14 years combined experience providing training and mediation to our community.
Virtual workshop
Saturday, November 5, 10-11:30 am
Intimacy, Grief and Caregiving will be presented by Amber Lynch, LCSW, a caregiver support social worker at the Department of Veterans Affairs.
Resource Fair
Saturday, November 12, 12:30-3 pm, Beaverton City Library
Learn about community supports for family caregivers including training, respite options, day programs, support groups, Medicaid, in-home care and more.
Registration for any of the four workshops is required by calling 503-846-3089 or by sending an email to familycaregiversupport​@washingtoncountyor.gov. A staff member will follow up to get more information. More details on the conference workshops are available online.
The Family Caregiver Support Program is part of Washington County Disability, Aging and Veteran Services, a division of the Department of Health and Human Services.
Calling all Dads!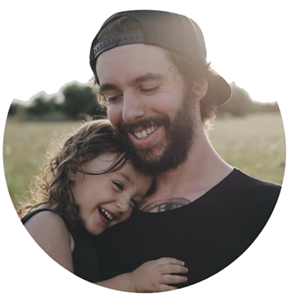 Wednesday, November 9, 7-8 pm, 6520 NE Cherry Ave, Orenco, continues monthly
Parenting Together Washington County (PTWC) has new groups for dads of young children! Are you a dad, stepdad, grandpa, or uncle who is helping raise kids between 0-6 years old? Join Parenting Together on the second Wednesday of each month for a group designed just for you. Sign-up, details, and a downloadable flyer can be found here on the PTWC Events Calendar.
Saturday, December 3, 10-noon, 6520 NE Cherry Ave, Orenco, continues monthly
Play and Learn
The same committed group will begin a Dads Play and Learn for fathers and father figures and children 2-6 years of age. They plan to meet monthly through Winter and Spring. Sign-up, details, and a downloadable flyer can be found here on the PTWC Events Calendar.
Chess4Girls PDX!
Sunday, November 13, 9 am, Portland Chess Club, 2025 Lloyd Center, Portland 97232, free
Chess4Girls PDX is a local, non-profit organization that empowers female participation in the predominately male sport. We organize monthly, USCF-rated tournaments, free of all registration costs! There is both an in-person option (at the Portland Chess Club) and an online alternative (over Zoom). Prizes including earrings and Powell's gift cards are up for grabs!
Join us for November's tournament by registering at chess4girlspdx.org/register and visit chess4girlspdx.org/eventinfo for more!
MAX Blue Line disruption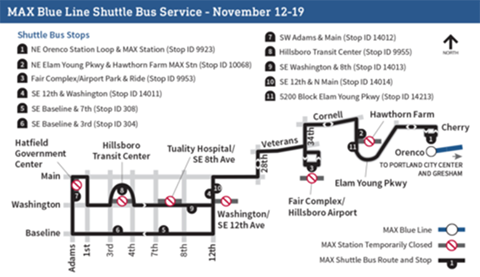 Saturday, November 12-Saturday November 19
MAX Blue Line service will be disrupted for track replacement near the Fair Complex/Hillsboro Airport MAX Station. The disruption is necessary to do work within our trackway, which is part of our "A Better Red" project.
MAX Blue Line will run only from Orenco to Cleveland Ave, with shuttle buses serving the closed stations between Orenco and Hatfield Government Center.
All other lines will run normally.
We suggest planning your trip in advance. Use our trip-planning tools to ensure you reach your destination the fastest, whether by bus, MAX or shuttle bus.
Some trips may take longer than usual during the disruption. Plan your trip at trimet.org and allow extra time. Sign up for service alerts to have information about disruptions and delays delivered by text message and email. Thanks for your patience as we work to make transit better and more reliable!
November Viva Village events
Viva Village is a Beaverton-area grassroots organization of members and volunteers who focus on enhancing and expanding the ways we can age well. We provide connections, programs, volunteer services, and referrals so members can lead engaged, healthy lives. For more information visit our website. Please RSVP for all events by contacting vivavillageeveents@gmail.com or 503-746-5082. Links for zoom meetings will be sent to those who RSVP. Members-only events are listed on the website and in the web version of Cedar Mill News.
Viva Village events open to the public:
Age Café
Friday, November 4, 11-noon, Beaverton City Library, 12375 SW 5th Street, registration optional
Small group conversations exploring new topics each month of interest to older adults. Topic: Difficult Conversations. Co-sponsored by Viva Village, Beaverton City Library, Beaverton Committee on Aging, and Wash. Co. DAVS.
Online Viva Village 101
Saturday, November 12, 10-11:30 am, RSVP for Zoom link
A fun and informational session about Village life for prospective members and/or volunteers.
Viva Village Forum (in-person)
Monday, November 21, 2-3:30 pm. United Methodist Church, Wesley Room, 12555 SW 4th Street, RSVP recommended, free
Topic: Infectious Disease Overview: What Seniors Need to Know. Wendy Taylor, Community Health Nursing Supervisor for Washington County Public Health's Communicable Disease and Tuberculosis Program, offers up-to-date information about infectious diseases and ways to protect ourselves. Lots of time for questions! Refreshments served.
Viva Village Online Book Club
Tuesday, November 22, 1-2:30 pm, RSVP for the Zoom link
Selected book: "Midnight's Children," by Salman Rushdie.
Men's Coffee Break
Monday, November 28, 10-11 am, Ki Coffee, 4655 SW Griffith Dr. #160, RSVP recommended
Conversation and coffee.
Viva Village events for members and volunteers:
Online Women's Coffee
Tuesdays, November 1, 8, 15, 22, 29, 10 am, RSVP for Zoom link
Join members and volunteers for a morning of coffee and conversation.
Women's Coffee (in-person)
Wednesdays, November 2, 9, 16, 23, 30, 10 am, Jim & Patty's Coffee, 4130 SW 117th, Beaverton, RSVP recommended
Online Tai Chi Classes
Thursdays, November 3, 10, 17 (no class Thanksgiving, 11/24), 10-11 am, RSVP for Zoom link
Practice Tai Chi technique with certified instructor, Richard Chew.
Online Writers Group
Thursdays, November 3, 10, 17 (no class Thanksgiving, 11/24), 1:30-3 pm, RSVP recommended
Join other Village writers for sharing and inspiration.
Viva Village Nature Walk
Saturday, November 5, 9:30 am, Commonwealth Lake, RSVP recommended
Park near the corner of SW Dellwood Avenue and SW Foothill Drive.
Fall Yard/Garden Cleanup Day
Saturday, November 5, 10-noon, RSVP required
Volunteers help with fall yard and garden tasks (raking leaves, trimming plant, planting bulbs, retiring patio furniture for the season). Available to both Associate and Full-Service members. Volunteers must RSVP to provide yard and garden help; members must RSVP to request yard/garden help.
Bricks for Better Brains for Good
Mondays, November 7, 14, 28, December 5, 12, 19, 2 pm (6 sessions). Viva Village Office, 4905 SW Griffith Drive #104, RSVP required space limited.
A six-week class for exploring creativity and building cognitive resilience presented by Viva Village volunteer, Natalia Kasperovich.
Life Stories
Tuesday, November 8, 2 pm. Southminster Presbyterian Church, 12250 SW Denney Road, RSVP recommended.
Viva Village member Karen McCune will share her stories of Welcoming Refugees into Our Life, helping refugee families from Russia, Kosovo, and Haiti settle into the Portland area after escaping war and persecution in their homeland.
Dine Around Beaverton and Beyond
Wednesday, November 9, 1 pm, Bethany Public House, 4840 NW Bethany Blvd., RSVP required, space limited to 12 people
Lunch and conversation. Participants must be vaccinated.
Online Living Solo
Thursday, November 17, 4 pm, RSVP for Zoom link
Share ideas and insights about solo living. Topic: Residential Options for Solos.
Online Movie Discussion Group
Wednesday, November 23, 5 pm
Details available soon. Check the Viva Village calendar.
Cedar Mill Scouts meet weekly
Tuesdays, 7:15 pm at Christ United Methodist Church, 12755 NW Dogwood St.
No meeting Tuesday, November 22. For more information, please email scouts.ortroop207@gmail.com.
Prevent flooding during the rainy season
Clean Water Services reminds us that rain is essential to our environment and water supply, but heavy rain may also bring headaches. Flowing debris can clog storm drains, causing localized flooding. You can prepare and possibly prevent flooding around your home and neighborhood by taking these steps now, and in the months ahead:
Collect and dispose of fallen leaves on your property
Remove leaves, debris, and garbage from the streets and away from storm drains. (Do not move storm drain grates.)
Compost your leaves or place them in your garden or yard debris bin.
If there is standing water or flooding in your area more than a few inches deep, call Clean Water Services at 503-547-8100.
November Leaf Drop-off Locations
Take leaves and optional food or cash donations to the 30th Annual Leaf Disposal & Food Drive this fall. See details here.
All events will be open from 9 am. to 3 pm.
November 5–Home Depot (Science Park), Cedar Park Middle School
November 12–Aloha High School, Meadow Park Middle School, Oak Hills Elementary
November 19–Home Depot (Science Park), Cedar Park Middle School
December 3–CWS Field Operations
December 10–CWS Field Operations
Leaves, pine needles, and grass clippings are accepted. Bring debris loose or in a paper bag (no plastic). Please limit debris to 50 pounds per bag. Program is for residents, not commercial operations. We'll also collect monetary and food donations for local food banks.
Tualatin Valley Creates networking event
Wednesday, November 16, 5-6 pm, Ickabod's Bar & Grill, 2475 SW 1st St, Beaverton
Enjoy meeting TVC Board Member Roberto Gonzalez, a singer, composer, and video producer, while networking and indulging in some food and drink available for purchase at Ickabod's—a family-owned restaurant and the "Cheers" of downtown Beaverton. This will be the last networking event for TVC before the holiday season; and we will kick back up in the new year.
Buy an ArtPass Card before or during the event to take advantage of Ickabod's special perk of 50% off on any appetizer with purchase of an entree. ArtPass Cards are $25/year and get you special offers at 25+ other local businesses all year long. Click here for a complete list of partnering businesses.
Put a Lid on Cooking Fires
Cooking is one of the leading causes of home fires and fire injuries. Last year more than one-third of the residential fires that Tualatin Valley Fire & Rescue responded to began in a kitchen. TVF&R crews encourage you to minimize your risk of a fire by organizing a safe kitchen and practicing these safe cooking tips:
Keep a watchful eye on what you are cooking—never leave cooking unattended.
Keep your cooking area clean, including the stovetop, oven, and exhaust fan.
Keep dish towels and potholders away from the burners on your stove.
Watch your sleeves to prevent them from catching fire or getting caught on pan handles.
Cooking oil can ignite quickly. Heat oil slowly and watch it closely.
Keep a fire extinguisher in your kitchen. Store it in an easy-to-reach location and know how to use it. The discharge of a portable fire extinguisher only lasts between eight and 10 seconds.
Put a lid on it: The easiest way to extinguish a small pan fire is with a pan lid. Turn off the burner and carefully slide a pan lid over the pan from the side. The lid will "smother" the fire, while turning off the burner removes the heat. Do not move the pan until the fire is completely extinguished and the pan is cool. If you do not have a pan lid, you may also use a baking sheet or pizza pan.
Never transfer a burning pan from the stovetop to the sink or out an exterior door. The fire may grow in size and burn you or spread to a countertop, cabinets, or curtains.
Grease and water do not mix. Never pour water on a grease fire. Water causes these fires to explode as the burning material stays on top of the water, causing it to spread and putting you at severe risk of getting burned.
If the fire is large and/or continues to grow, do not attempt to extinguish it. Quickly get everyone outside and immediately call 911 from a cellphone or neighbor's house.
For additional safety tips, visit www.tvfr.com.