Road News November 2022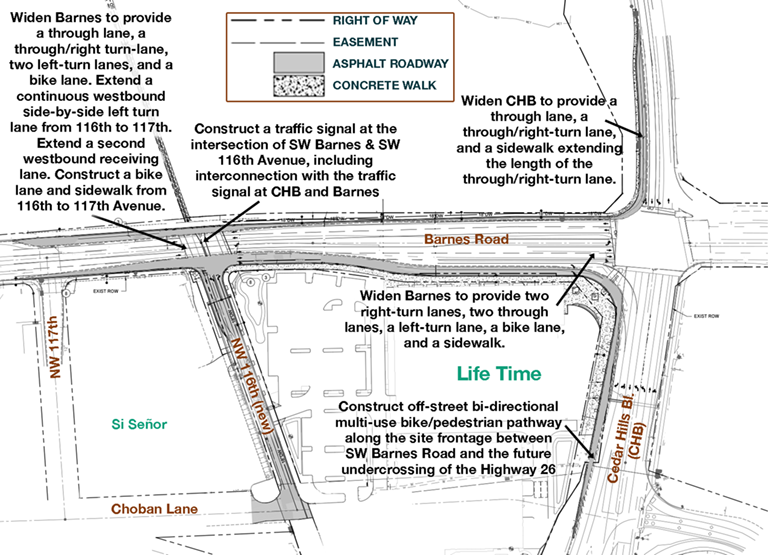 Barnes Road widening nears completion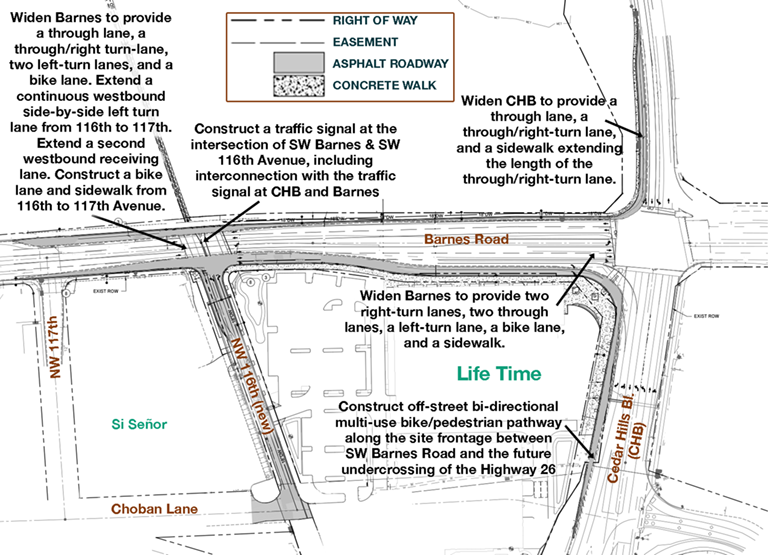 When Life Time was approved to build its huge work and fitness complex at the corner of Barnes Road and Cedar Hills Boulevard, they were required to upgrade the roads around the development to accommodate the growth.
While there is more work to complete, we're beginning to see the improved traffic flow resulting from wider roads and better intersections. Road construction is scheduled to be complete in April 2023, including further work on the west side of Cedar Hills Bl., installing sidewalks, landscaping, permanent markings, and striping.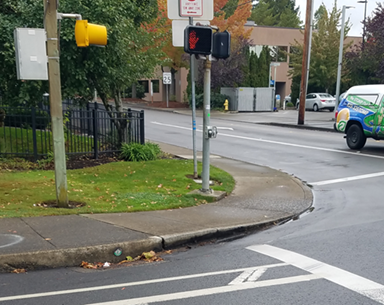 Repairs to Cornell near Sunset High completed
Repairs to curbs and the roadway near Sunset High, which endangered students and other pedestrians by forcing them into the roadway when rainwater puddled around the curb ramp, have been completed by the county.
Ridge Road at McDaniel now open
After a lengthy community discussion, the county decided to remove the fire gate that had blocked access to Ridge Rd. from McDaniel in mid-October.
Springville Road Open House
The fourth phase of improvements to Springville Road in Bethany is moving forward. The project will widen the road between the Portland Community College Rock Creek Campus and Joss Avenue, and add bike lanes, sidewalks, streetlights, and create a section of multiuse bike/ped path. Two old culverts will be replaced which will improve water flow and assist fish passage.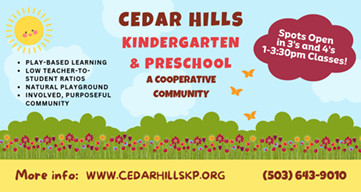 Right-of-way acquisition will begin in the final phase of design. A right-of-way agent will notify and individually work with each impacted property owner to obtain necessary right-of-way and/or easements. Construction is planned for spring 2024 through fall 2025.
Learn more about the project, the timeline, proposed detours, and provide your comments here.