Road News August 2022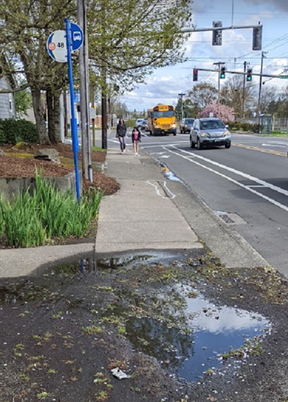 Help plan Washington County's transportation future
Visit the Major Streets Transportation Improvement Program (MSTIP) online open house to learn which projects are proposed for the 2023-2028 funding cycle, and select your priorities. Visit the MSTIP page for background and more information.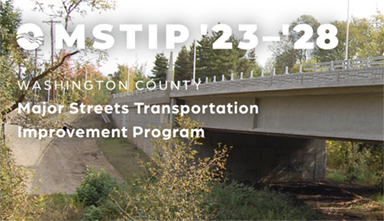 The cost of the proposed projects is much higher than the $160 million available. Help the Washington County Board of Commissioners trim the project list to make the best use of your MSTIP dollars. Select up to three projects in each of the four Commissioner Districts. Tell Washington County which projects you think will most benefit our community! Visit the online open house through August 12.
Cedar Mill and Bethany are in District 2. We've been writing about the project to make the north end of Saltzman safer, and that's one of the projects on the list! Be sure to visit the survey by the deadlne so our voice is heard!
Dangerous sidewalk puddle gets fixed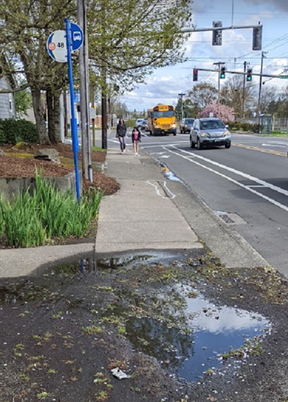 A reader was concerned about a "pond" in the middle of the path Sunset students use near the school. Students had to dodge the puddle by walking in the roadway of busy Cornell. He submitted a road service request, but the reply said it wouldn't be fixed until next year.
He reached out to our County Commissioner Pam Treece. She contacted LUT Director Roberts, who responded, "Our crews are scheduled to address this service request in early July. They will grind the asphalt around the curb ramp that is experiencing pooling to help with drainage. They will also inspect the other ponding location that was photographed near the TriMet stop. If possible, they will apply the same asphalt grinding solution. However, a different fix may need to be developed.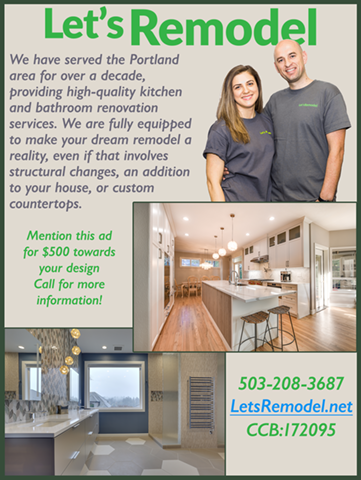 "Because this curb ramp dips below the road surface, a long-term drainage solution may be necessary. The Operations and Maintenance Division will be in contact with Capital Project Services to assess the possibility of including this location as a future curb ramp replacement project."
Washington County's "wc-roads.com" website is the first stop for anyone with a concern about our roads. Along with road closure information and more. The "Requests" tab links to the "Request Road Service—a form that collects information about what's needed. Just this week a neighbor used it to report a dead deer, and the animal was removed promptly. (They only deal with large animals that are traffic hazards, though, not squirrels and skunks!) But sometimes the standard follow up doesn't take the full situation into account, and we appreciate the intervention of Commissioner Treece and Robert's followup! And thanks to the reader for watching out for the safety of our students.