Business News August 2022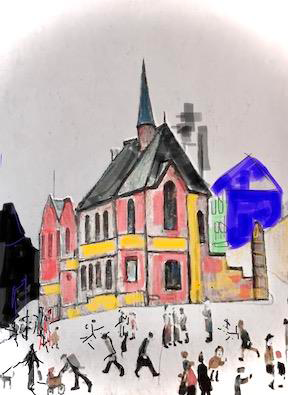 Farmers Market as a teaching tool!
Saturdays 9 am-2 pm, May to October. Safeway parking lot.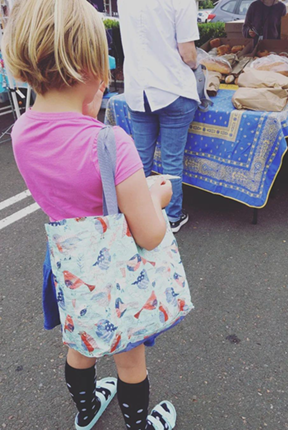 When the Cedar Mill Farmers Market was founded, the founding members wanted the market to be educational for all, especially for children. They wanted children to know where their food comes from and to support local farmers and vendors.
Here is a wonderful example of how this year's market has been educational.
"I took Anna to the Farmer's Market this morning. I taught her how to find the prices and stand in line and pay. She wants to do more things that are grown up and I realize with the pandemic there have been lots of things she hasn't learned how to do. Then we went to the grocery store. She managed the list and the cart. I'm glad we took the time"
OSU Master Gardeners Will be back at our market four more times this season to "talk plants!" Mark these dates on your calendar: 8/27, 9/3, 9/10, & 10/1.
Cedar Mill's own Farmers Market is held every Saturday with an array of produce, crafts, personal items, and hot food. Sign up for the newsletter to get weekly updates with what's new in the market, and visit our website for more information.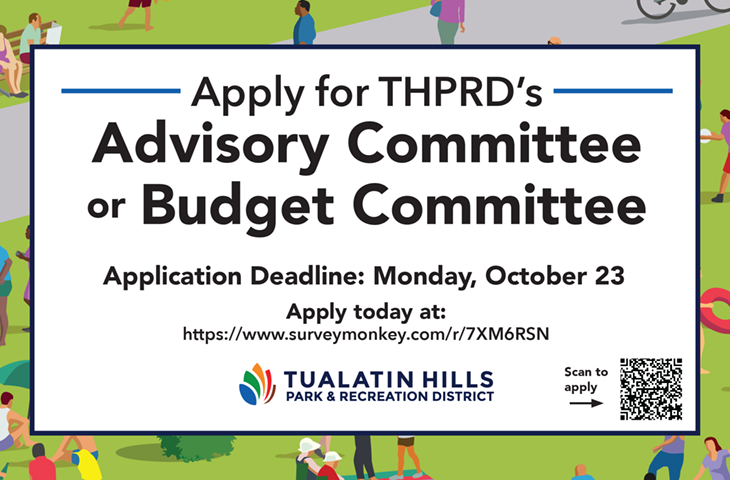 Luau Party at the Ackerly
Thursday, August 25, 11 am-1:30 pm, The Ackerly at Timberland, 11795 NW Cedar Falls Dr., free
Join us for a summertime luau! There will be dancers, authentic Hawaiian food, and music. Please call 503-462-1181 for more information and to RSVP.
CMBA August networking meeting
Tuesday, August 9, noon-1 pm, The Ackerly at Timberland, 11795 NW Cedar Falls Drive
Come network with other businesspeople at the Cedar Mill Business Association monthly meeting and enjoy lunch. More details to follow on this meeting will be posted on our website!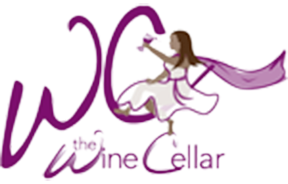 Wine Cellar offers in-person events!
Various dates, Wine Cellar, 525 NW Saltzman Rd., Pre-registration appreciated but not required, however, event space is limited. Early registration guarantees your space. 21+ per OLCC regulations
August 6, 2-5 pm: Pop-Up Wine Tasting with Lobo Hills Winery of Washington
Kick off the celebration of Washington Wine Month with Tony Dollar of Lobo Hills!!! Inspired by minimal interventionist methods, Lobo Hills produces balanced, nuanced wines, perfect for enjoyment alongside food and made without chemical additives. Tony and his team will pour a minimum of five wines including Chenin Blanc, Rosé, and beautiful Washington red varietals. Tasting Fee $15. Add on a tamale (pork or chicken) from Tamale Boy with chips and salsa for $10.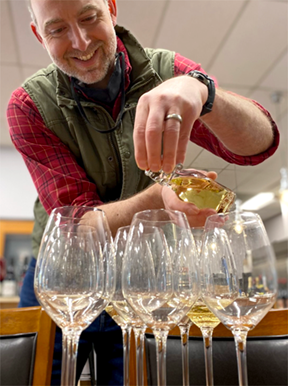 August 12, 5:30 pm, Around the World in Five Wines Scavenger Hunt
Swing by for Happy Hour with Andy & friends for a wine tasting game that will take you on a tour around the world of wine! Taste through wines made from lesser-known varietals, then use your wine knowledge and helpful clues to hunt for the wines in the shop. Outside food is allowed, cheese and crackers will be provided. We encourage you to order food from one of our neighboring restaurants.
August 20, 2-5 pm: Pop-Up Wine Tasting with Eagles Nest Reserve Winery and Flipturn Cellars
We're letting you in on the ground floor… Come be a part of the origin story for these two up-and-coming wine labels, Eagles Nest Reserve and Flipturn Cellars!!! Eagles Nest Reserve Winery is family-owned winery and vineyard in the Tualatin Hills AVA. Karl prefers the term "winegrower" to winemaker because of his firm belief that quality wine starts in the vineyard. He is laser-focused on organic, sustainable vineyard practices and non-interventional, natural-fermentation wine production. He will be joined by Raechel, their Hospitality Manager and Cellar Hand. Unfortunately, they cannot bring their alpacas, but they will be pouring delicious Rosé and elegant Pinot Noir.
Next up, grab a selfie with Meg of Flipturn Cellars so you can say "I knew her when…" Meg will be pouring her inaugural Syrah from Oasis Vineyards in the Yakima Valley. After backpacking through incredible wine regions, Meg put her love of wine into practice by taking the leap on a label of her own. She practices minimal intervention techniques to let the fruit speak for itself in her wine.
Owen West Electric
Owen West Electric has been in business for over 35 years providing excellent service in Portland and surrounding areas. Are you experiencing electrical issues, or starting a home improvement project? We can help!
Our business specializes in residential and commercial remodels, service changes, outside lighting, and real estate addendums. At Owen West Electric our goal is to provide superior service and we pride ourselves in returning customers.
Call an expert electrician, Del Owen, at 503-880-9512 cell, or 503-297-6375 office.
Blood drive at Cornell Family Dental
Friday, August 26, 10 am-3 pm, 12889 NW Cornell Road, sign up online
We are excited to be partnering with the American Red Cross for our first Cornell Family Dental Community Blood Drive. Will you join us?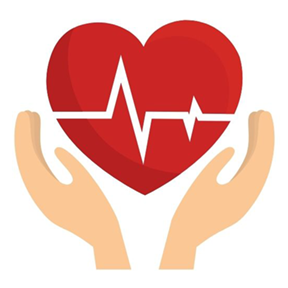 The Red Cross has over 135 years of experience providing humanitarian aid, including more than 75 years of supplying blood to those in need. An estimated 38% of Americans are eligible to give blood or platelets, but of those, less than 10% donate each year. If you are healthy and eligible, please come out to donate with us. Each pint of blood we collect can help save up to three lives and will touch the lives of so many more. What a great way to pay it forward and make an impact on people in our community and across the country.
Most donations take about 1 hour, so book your appointment here today, and get ready to roll up your sleeve to become a part of the lifesaving mission of the American Red Cross. Spots are limited, so don't delay!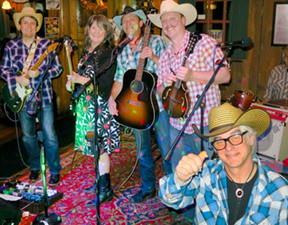 Annual Music on the Patio summer concert series
Every other Friday, 6-8 pm, Market of Choice, 250 NW Lost Springs Terrace
Join us this summer at your Cedar Mill Market of Choice for the annual Music on the Patio summer concert series! We will host talented musicians performing an array of genres every other Friday.
The August 5 concert features Anna Gilbert. August 19 features Jawbone Flats.
Village Gallery of Arts
Wednesday to Saturday, 10-4, and Sunday 12-3; 1060 NW Saltzman Rd.
Our Mission is: "To ignite the joy of learning, creating and appreciating art in our community. We support professional and emerging artists by providing high quality affordable art education to children and adults as well as providing venues for sharing their work."
Village Gallery of Arts is a non-profit (501c3) organization, receives no taxpayer money, and is staffed entirely by member volunteers.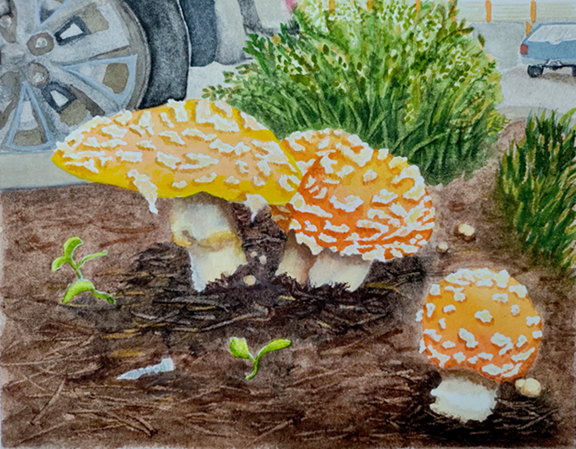 Featured Artist for August: Kathryn Oliver-Garnett: "I have been involved with creative arts all my life, concentrating in recent years on ink and watercolor media and creating handmade books for notes and nature journals. The natural world inspires me most: forests, seascapes, mountains, water, stars, planets, and living things of all kinds are central to my art."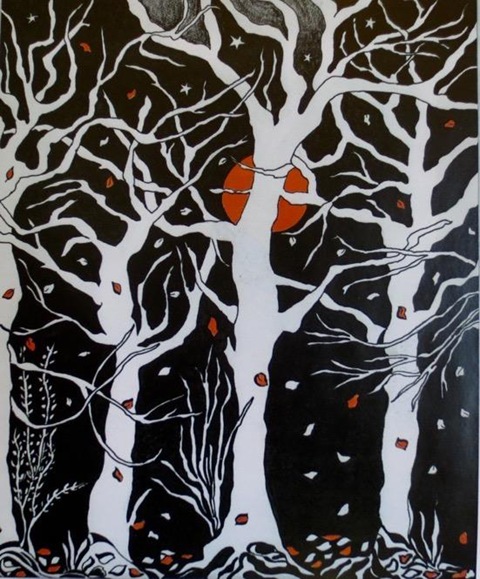 Big and Bold: Medha Joshi: "Fall Moon in Baker Park." Come see this amazing high contrast, graphic style work.
Village Gallery of Arts at Cedar Mill Farmers' Market
Saturdays, August 6, September 24, 9-2 pm,1027 NW Murray Rd
Watch an art demo, pick up a free Art Kit to take home, check out our classes, find volunteer opportunities, ask for membership details, or just talk about art. After two years away, this is an important opportunity to renew our acquaintance with our neighbors and let you know what we have to offer you and your families. We'd love to see you there!
Village Gallery in the Community
Through August, 14805 SW Barrows Rd. Beaverton
See our show at New Seasons Market in Progress Ridge! Sixteen of our members have artwork on display in the dining area.
Classes and workshops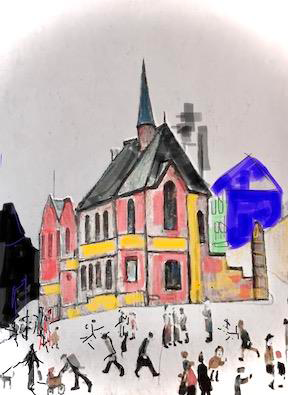 Registration is online for all classes and workshops. As a result of the wide range of students, age limits are strictly adhered to. Please see the Village Gallery of Arts' website for details and return for regular updates.
VGA Instructional Team: Children's Art Classes
Thursdays, August 4, 11, 18 and 25, 3:45-5:15, Maximum of eight students per class. In-person, Four-session class for ages 7-11. Face masks required.
Featured projects this month are L.S. Lowry "Match Stick Men" inspired collages, 3-D Pyramid Books, Sculptures, and Diwali Lanterns. All supplies included.
Adult classes and workshops-
Intro to Watercolor—Debbie Teeter
Wednesdays, September 7,14,21, 28, 9:30-12:30 pm, maximum of eight students per class, in-person,
Learn the basics of watercolor and some creative approaches to working with it. Lessons will cover the unique properties of this medium, composition, color, and a few bells and whistles. We will explore various subjects, and how different artists handle watercolor.
Back to School Savings Strategies from Sunset Credit Union
1100 NW Murray Blvd.
Back-to-school is the second-biggest shopping season of the year. This makes it a great time to teach budgeting basics to your children. One idea is to give your children a clothing budget and a list of necessities and let them help make decisions on the rest of the wardrobe.
Head to the supermarket for basic supplies. Check weekly circulars for great deals on pens and loose-leaf paper and get your weekly grocery shopping done at the same time. Bonus: buying everything in one place will save time and gas money!
Partner with another family or two to buy supplies in bulk. Then split the cost and the supplies. Round up a couple of other moms with kids the same gender as yours but different ages and host an annual clothes swap. Trade toys and books, too! You'll save a bundle.
Stick With Generic Items. Most big-box retailers offer their own brands of school supplies with savings of around 30% compared with prices for name-brand options. Even though your kid's teacher may identify a name-brand school item on the supply list, such as Crayola crayons or Elmer's glue, you don't have to stick to that brand. Consider going with generic options to cut costs.
Remember that September still has plenty of warm days ahead, and many summer clothing staples can be worn through winter by layering them. October will deliver sales on fall clothing and denim, and Black Friday is the next best time to snag a laptop, tablet, or other electronics. If you have items to get through the next few months of school, hold off and make do with what you have until the better sales come.
Sunset Credit Union is a full-service, not-for-profit financial institution serving anyone who lives, works, or attends school in Washington County. Visit sspfcu.com or stop by their office to learn more.
What impact will a recession have on the housing market?
There's a lot of talk (and considerable worry) about the possibility of a recession lately. What would it mean for home prices? If we look back at the last six recessions, mortgage rates ended up coming down because that is exactly what happens to mortgage rates during a recession, and home values held the line or slightly increased in value.
The last recession during 2008 and 2009 was a unique one due to the poor lending standards used by mortgage lenders back then. When homeowners lost their jobs, they didn't have the funds to continue covering their mortgage payments, which led to a wave of foreclosures and a sudden oversupply of inventory. This sent home values falling. This time around, conditions are much different. Not only is supply extremely low and demand high (even with rising mortgage rates), but lenders are much stricter now in who they loan money to.
The housing market is unlikely to crash in 2022
Expect fewer multiple offers, and longer days on market, but don't expect prices to come down anytime soon. While I don't have a crystal ball, the rest of this year will be led again by the supply vs. demand equation. Another factor contributing to the strength of the market is that homeowners have more equity in their homes than at any time in the last 30 years and the risk of over-supply due to defaults is extremely low.
With low inventory driving up housing prices (and demand), the increases in mortgage rates are slowing things down. Freddie Mac and others are projecting rates will stabilize at just over 5% by the end of 2022. While not high by historical standards, the increase will likely reduce the number of potential buyers.
Despite dramatically rising financing costs, buyers still appear to be motivated. List prices have yet to "roll over," suggesting that sellers are still confident. This, combined with the other data presented here, tells me that they are still in the driver's seat.
It would be my honor to answer any questions you may have regarding the market, please don't hesitate to call: 503.706.6358
Jan Dempsey, Realtor, Windermere Realty Group, jdempsey@windermere.com