Park News February 2023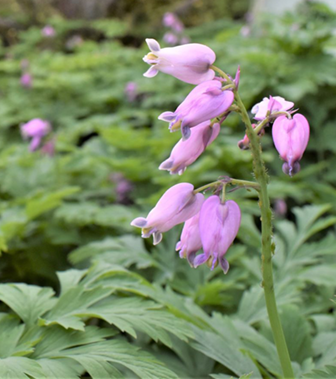 Spring Native Plant Sale
Online ordering Sunday, February 26 through Sunday, March 26. Plant pickup Friday, April 21, and Saturday, April 22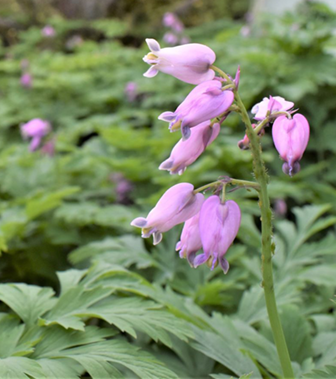 The Friends of the Tualatin Hills Nature Park and the Tualatin Hills Nature Center are teaming up with Sparrowhawk Native Plants to host the Spring Native Plant Sale. Together, we are offering over 100 species of habitat-friendly native plants while raising money to support the Nature Park and environmental education programs. Select from more than 100 species of premium-quality native plants. These climate-resilient plants will enhance your garden, allowing it to best support pollinators and wildlife, at unbeatable prices.
People can sign up online and order native plants beginning Sunday, February 26 at sparrowhawknativeplants.com. Preordering is required, and some species may sell out quickly. Plant orders will be available for pick-up at the Tualatin Hills Nature Park on Friday, April 21, or Saturday, April 22, perfectly timed for your spring planting.
The Tualatin Hills Nature Park is a 222-acre wildlife reserve nestled in the heart of Beaverton. The park is located at 15655 SW Millikan Way, Beaverton, OR 97003.
2023-24 THPRD Preschool Open House
Wednesday, February 15, 5:30-6:30 pm, online via zoom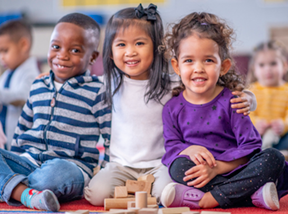 This online event will give you the opportunity to learn more about our nine-month preschool programs for the 2023-2024 school year at THPRD and ask any questions you may have. Our experienced teachers will be able to discuss our curriculum, daily schedule, and the many benefits of a preschool education. Don't miss this change to get a sneak peek at what our preschool has to offer! Learn more about THPRD's preschool options here.
Developer Planning New Park in North Bethany
Thursday, February 9, 6 pm, online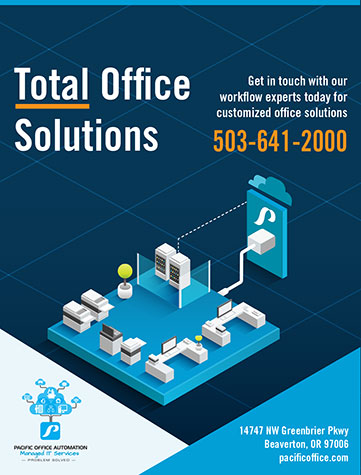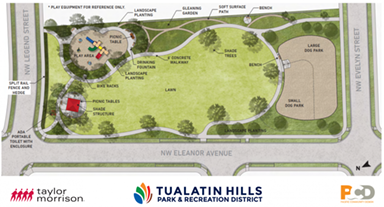 Housing developer Taylor Morrison is proposing to develop a new park at NW Evelyn and Eleanor Ave in the North Bethany area in exchange for THPRD system development credits. THPRD is partnering with Taylor Morrison and their design firm Pacific Community Design (PCD) to involve the community in the design process.
PCD will hold a virtual public meeting to gather community input on the park's proposed design. PCD is also offering a short community survey to gather community input on the play area and more.
Click here to learn more about the project and get involved. For more information about how THPRD works with housing developers on park development, see our Frequently Asked Questions on our Projects in Progress webpage.
Elsie Stuhr Senior Center Newcomers' Welcome event
Tuesday, February 21, 11 am-noon, Elsie Stuhr Center, 5550 SW Hall Bl.
Tour the facility, check out the variety of classes we offer and learn about our drop-in activities! All seniors 55+ are welcome, no registration necessary.
New Dog Run coming to Ridgewood Park
THPRD is planning a new dog run at Ridgewood Park located along the west side of the property where THPRD held a pop-up dog run in January of 2021. THPRD is currently completing the design and permitting process. Construction is anticipated in Spring 2023.
Visit this webpage for the most current information about this dog run project. To sign up for project email updates, please click here.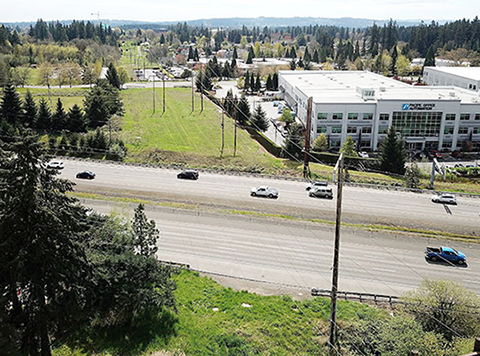 Westside Trail Pedestrian and Bicycle Bridge Earns Metro Funding
The Metro Council approved THPRD's Westside Trail Pedestrian and Bicycle Bridge project for a Metro 2019 Parks and Nature Bond Trails Grant for more than $1.9 million. This funding will help cover design and permitting costs for the future bridge. The bridge will ultimately link over 20 miles of trail and help connect people to jobs, schools, parks, and transit stations.
Community outreach was conducted in 2020, and in 2021, THPRD studied technical aspects of the bridge's engineering and developed a cost estimate for bridge construction. Depending on regulatory, engineer, and construction constraints, the total cost to develop the bridge could range from $14 to $27.2 million. As we move forward with planning and development of the bridge, we will continue to refine the bridge's cost estimate.
THPRD staff hope to begin design and engineering planning for the bridge in 2023-2024. In 2023, THPRD also plans to begin a feasibility study for future sections of the Westside Trail that will connect north and south of the bridge. These studies will help THPRD continue securing funds to connect the Westside Trail across Highway 26. Visit the Project web page to learn more and sign up for updates.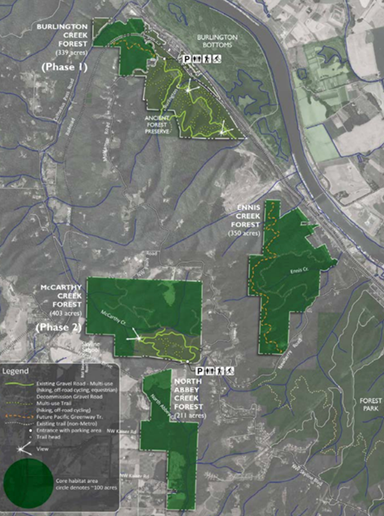 (Image 10/20 CMN)
Hearing on North Tualatin Mountains Nature Park trails and access
February 6, 6:30 pm, online
The Multnomah County Planning Commission will conduct a land use hearing on Metro's proposed nature park in the North Tualatin Mountains and proposed recreational trails on a portion of one of the park units (Burlington Creek Forest). Read the Metro project description here.