Business News February 2023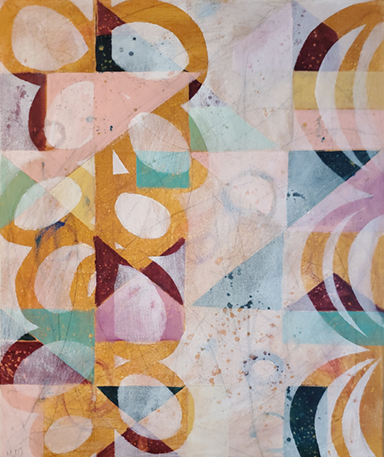 Community 'Shred-It' Day at Sunset Credit Union
Monday, February 20, 9 am-4 pm, 1100 NW Murray Blvd., free
If you have old financial statements, bills, etc. which you want to shred, bring them to Sunset Credit Union's 'Shred-It' Day! You can get up to two shopping bags or banker's boxes shredded for free. Simply bring the documents you want shredded to Sunset Credit Union on Monday, February 20th and your important documents will be securely shredded and sent out for recycling. This is a fabulous opportunity to get rid of tax documents 13 years or older, old financial statements, and outdated personal records. To learn more, send an email to cuteam@sspfcu.com.
Please note: Items will be securely stored in the Sunset Credit Union facility until they are shredded onsite via a mobile-shredding truck on Tuesday, February 21, 2023.
Cedar Mill Farmers Market: Ramping up for 2023!
Opening day: Saturday, May 6, 9am-2pm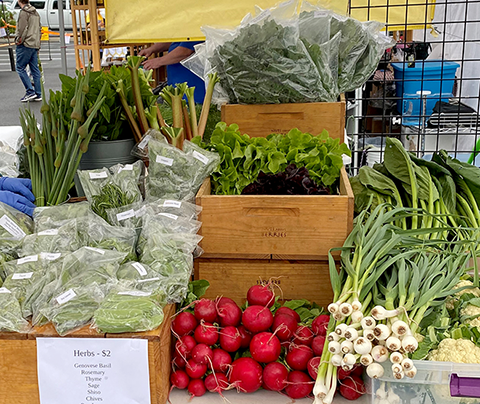 As we prepare for the 2023 season, we must look back on last year. The 2022 season was incredible at the Cedar Mill Farmers Market! A big Thanks to the support of this community, our market board, volunteers, and staff! We also want to thank our Community Sponsors—Oak Hills Dentistry, Sunset Athletic Club, Dirk Hmura (Eleete Realty), Miller Paint, Safeway, Cedar Mill News, Sunset Science Park Federal Credit Union, The Farmers Market Fund, and Tualatin Soil & Water Conservation District. A big thank you to these incredible businesses for supporting our market.
Planning for the 2023 season is underway, and we would love for you to come out, shop, and support our local farmers and other vendors. Vendor applications are now being accepted, and Musician & Community booth requests begin February 15. Email us at ourcmfm@gmail.com if you are interested. Also, sponsoring our market or one of our programs (ex. Power of Produce Kids Booth) and Volunteering are both vital to the market's success. We would love for more local businesses, individuals & families to get involved in 2023. Please contact us at ourcmfm@gmail.com to start a conversation of how you can get involved. We need pre-season help as well as during the season.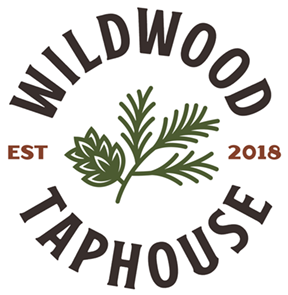 Wine Tasting Event featuring Cabernets from around the world
Friday, February 17, 5-8 pm, Wildwood Tap House, 12545 NW Cornell Rd in the Milltowner Center
Wildwood Cedar Mill is hosting its first Wine Tasting Night! Join us to sample some fantastic Cabernets from around the world. Our friend Katy will be joining us to pour and answer any questions you may have about the wines being served. Grab a friend and join us!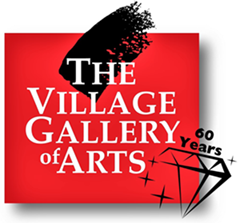 Village Gallery of Arts
Featured Artist is Jeannine Bamberg, who has indulged her passion for creating with acrylics on canvas as well as on tiles featuring her one-of-a-kind coaster and trivet sets. Fascinated with using a variety of techniques, she is able to achieve special effects resulting in whimsical, dramatic, and intriguing pieces. This piece has two titles, "Translucent Jellyfish" or, looking at it upside down, "Living Vase."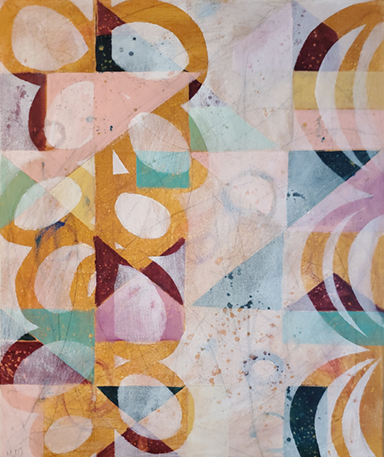 Big & Bold Artist
On January 22, people in many countries around the world celebrated Lunar New Year, Year of the Rabbit. To celebrate, Aurora created an abstract reminiscent of Chinese knots, which are given as charms symbolizing luck; and lanterns, symbolizing a wish for prosperity and a brighter future.
February Reception
Sunday, February 12, 3-5 pm, free, open to all
Come meet the artists and enjoy refreshments while taking in the new show!
DIY Valentines!
Tuesday, February 14, 2-5 pm, free, open to all
We will open our classroom for anyone who would like to come and create a special valentine for that special someone! All supplies provided on site.
Children's Classes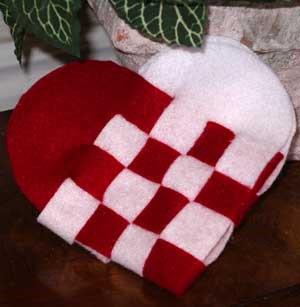 Join an exciting class learning a variety of art forms! A team of rotating instructors provides a chance to explore a variety of media and approaches while building artistic concepts and skills. All supplies included. For registration and more details, visit the VGA website.
February Projects include: Woven Hearts, Painted Rocks, Colored Tissue & Marker Landscapes, and Sketchbooks.
March Projects: include Quilling, Fairy Mushrooms, Mosaic Trivets, and Printmaking.
March classes include: Mixed Media Portraits, Gelli Plate Printing, and Chinese Brush Painting.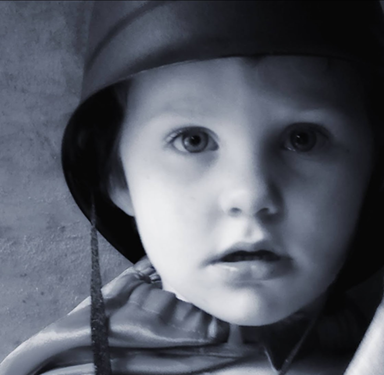 Adult Classes and Workshops
Cell Phonography from So-so to So Fabulous!
Saturday, February 11, 10 am – 12 pm, max 10 students, Vaccinations required, Face masks optional
Truly phonography has become an art form of its own! Led by Rebecca Benoit, this class will explore tools in your phone camera that you probably didn't even know it had such as adjusting focus, exposure, burst mode, white balance, and the timer. We will also cover photography basics like composition and lighting. You'll even learn how to get better selfies! Bring a fully charged cell phone and/or iPad or Tablet.
Introduction to Copperplate Calligraphy
Sundays, February 12, 19, 16, and March 5, 1 – 3 pm, max 6 students.
Historically, as the ability to refine metals grew, square-ended pens were replaced with metal pointed nibs. These are still used for formal documents and invitations. Copperplate is the predecessor of the cursive handwriting most of us learned in grade school. In the classes led by Susan Pfahl, we will work to become comfortable handling the pen, then take on the alphabet, small and large letters, numbers, and punctuation. We will also play with flourishing. Supply list online.
Introduction to Gongbi Chinese Brush Painting
Saturday, February 25, 10:30 am – 12:30 pm, max 8 students.
Gongbi is a careful realist technique in Chinese painting, the opposite of the interpretive and freely expressive xieyi (freestyle) style. The name is from the Chinese gong jin, meaning "tidy." Joanna Brown will teach the basic techniques and give individual instruction and tips. Supply list online.
Compositional Painting
Wednesdays, March 8, 15, 22, 29, 9:30 am – 12:30 pm, max 8 students, Intermediate/Advanced Level
Demonstrations will be in watercolor and acrylic. Special attention will be given to the function of color in composition, compositional alignments, strategies for revision, and unpacking examples of master paintings. Led by Erik Sandgren, each session will be a combination of demos, discussion, critique, and studio practice in response to the interest of participants. Emphasis will be on developing individual expression based on the fundamentals underlying different media and practice. Supplies: whatever painting materials you possess plus a trial frame or matt.
CMBA speed networking
Tuesday, February 14, noon, The Ackerly at Timberland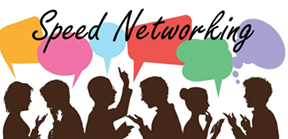 This month, Cedar Mill Business Association will hold our annual business meeting. Please reach out if you are interested in serving on the Board of Directors. We will also do "speed networking" to get to know each other and make business connections with other members. As always, lunch will be provided.
CMBA's primary mission is to support and promote businesses from Cedar Mill and throughout the Sunset corridor. We help develop a strong and supportive presence, both economically and socially, to the community while creating an environment that maximizes community livability. Visit our website to learn more and find out how to join.
Create a collage that is beautiful and meaningful
Saturday & Sunday, February 25 & 26, 1-4 pm, Annie Salness's home studio, $125
Artist Annie Salness will take you on a journey in this two-day class that is for beginning, intermediate, experienced, and even non-artists, actually, everybody!
Day one: We will have a brief session about mixing colors, and then we'll create collage paper with various tools and techniques. Day two: We will create a 12" by 12" collage with your collage papers and any of your photos, recipes, music papers, etc. Everything else needed is included!
Please visit my website to sign up, details, and for the address location.
2023 Spring Housing Market Update
By Jan Dempsey, broker
Spring has always been Portland's hottest housing market with sales prices the highest and days until pending/closed the shortest. The prediction is that this spring will be no different. What will be different from past years are home prices will be lower and days on market longer. Your buyers will be very aggressive, and they'll be negotiating hard for any concessions they can get: seller paying buyer's closing costs, repairs, and requiring sellers pay rent to remain in the house while they close on their new home. Because of the area's desirability, homes in excellent condition will most likely see multiple offers.
Mortgage rates drive buyer and seller behavior. We may end 2023 with rates in the high fives-very low sixes. Home prices throughout the Portland Metro area are still up year over year, but the lack of inventory has overall home sales to the lowest level since 2015. As the interest rates come down, owners will think long and hard about giving up their below 3% interest rate, and there will be buyers waiting in the wings to jump in when they decide to sell.
It would be our pleasure to answer any questions you may have regarding our real estate market. Please don't hesitate to call or email: 503-706-6358, jdempsey@windermere.com.
Performances at The Reser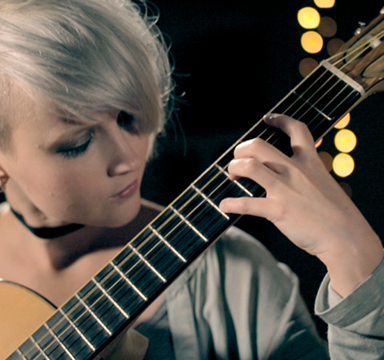 February Reser Presents includes an eclectic international mix of artists and performances. The Reser continues to be a vibrant cultural hub in the heart of Beaverton, Oregon. The 2023 season, happening February through May, includes performances by Edna Vazquez, Gina Chavez, The Heart of Afghanistan, Mark O'Connor, and many more!
The Patricia Reser Center for the Arts is located at 12625 SW Crescent Street near Beaverton City Hall. Visit their website to find details, buy tickets, and more.