Garden News March 2023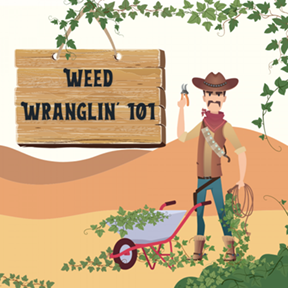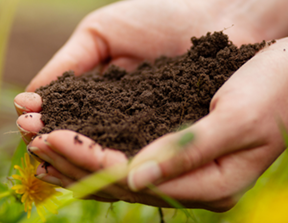 Learn more about Cedar Mill soils
Thursday, March 23, 6:30-7:30 pm, Cedar Mill Library
Now is a great time to get your soil ready for planting. Join Dean Moberg from the Tualatin Soil and Water Conservation District for a discussion on the history of soil in the Cedar Mill area and ways to keep your soil healthy. Dean co-authored the recently published book The Soils of Oregon, which is available at the library. There will be time for questions at the end. Visit our website for more information.
Soil School
After a disrupted three years, Soil School is back in-person! Soil School 2023 brings together experts to share their knowledge and answer your questions in a day-long workshop with a variety of soil-related sessions. Join us for a day of lectures and demonstrations all about soil!
Some sessions are outside in the PCC Gardens so bring shoes and coats appropriate to the weather.
Tree and native plant sale at Skyline Grange
Fri.-Sat., Apr. 7 & 8, 9 am-5 pm, 11275 NW Skyline Blvd
Selection includes over 90 species of native plants. Available to purchase on sale dates, or download Pre-Order Form here. Fruit-bearing, shade and flowering trees, and ornamental shrubs available only on sale dates, not as pre-orders.
TSWCD workshops
Various dates, virtual and in-person, free
Tualatin Soil & Water Conservation District is hosting an array of workshops this spring—virtual and in-person—and free. Join us to learn how to design a garden with native plants and how to manage common weeds, or how to report invasive species.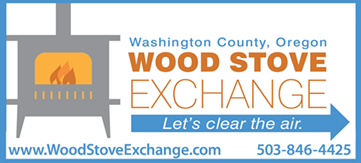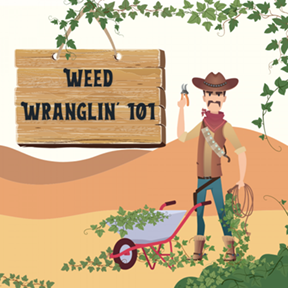 Weed Wranglin' 101
Thursday, March 23, 6-7 pm, virtual, free
There are thousands of different weeds in our gardens and landscapes. With so many weeds and so many ways to control them, it can be difficult to get started. Join us for this 1-hour webinar to help get you weed wranglin'! Details and registration can be found on our website.
Naturescaping Basics
Monday, March 27, 6 pm, virtual, free
This online webinar introduces the basic principles of incorporating native plants into your yard, garden, or community space. We'll help you choose the best native plant for your landscape- big or small! Details and registration can be found on our website.
WCMGA offers March gardening events
Multiple dates and times, in person and online, free
The Washington County Master Gardener Association offers a variety of special events, workshops, and online webinars, which are open to the public. Get outside, learn new skills, meet people, and enlarge your world! A complete list of 2023 WCMGA events with details is available on their website.
Rose care
Saturday, March 18, 10 am-noon, WCMGA Learning Garden at Jenkins Estate, 8005 SW Grabhorn Rd, Beaverton 97007, free
Learn about how to care for your roses! OSU Ext. Master Gardener, Bill Klug, will guide the class through the steps of a yearly plan for rose care, including fertilizing and pruning. Bill will also offer advice on selecting the right rose cultivar for your garden. No registration required!
Bill Klug has been a Master Gardener since 2006. His first encounter with roses was at his parent's house, just watching and learning. His first rose, Mr. Lincoln, was given to him when his son was born in 1982. Bill has been a member of the Portland Rose Society for 30 years. He is a MG volunteer at the Lenox school garden and helps students develop their love of gardening.
Raising Mason bees
Saturday, March 11, 10 am-12 pm, PCC Rock Creek Campus, Bldg. 4, Room 103, 17705 NW Springville Rd, free
This is the second of three presentations on Mason bees. Mason bee expert Ron Spendal will focus on environmental needs, nesting behaviors and housing devices attractive to mason bees. Attendance at the first class is not a prerequisite for this class. No registration required!
Ron Spendal is an OSU Master Gardener who has been researching and educating on mason bees for over 15 years. He operates educational mason bee displays across Washington County and runs highly sought-after courses on mason bee management through the Washington County Master Gardener Association. Ron designs and builds his own equipment. He conducts research in conjunction with Oregon State University and Montana State University. Ron's work with mason bees has been featured on the Oregon Field Guide program on OPB.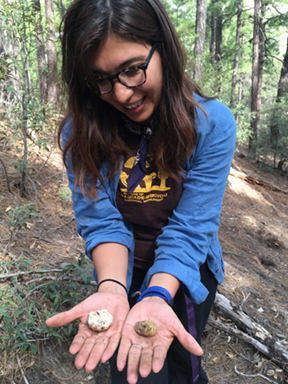 Dig and dig some more, truffles you may score!
Tuesday, March 7, 7-8 pm, virtual, free, registration required, please click here
What are truffles? Where are the best places to look for them? Are truffles rare? Is it true that all truffles are edible? WCMGA invites you to join Carolina Piña Páez, PhD Candidate, Oregon State University Department of Botany and Plant Pathology, for a free webinar on truffles. The presentation will answer these and other questions. Carolina will explain the close association that this group of fungi has with trees and animals and their role in forest ecosystems, focusing on North American truffle diversity.
Carolina Piña Páez started her adventures in mycology in 2005 in the Sonoran Desert, working with gasteroid fungi. Since 2011, She's been working with truffles and other ectomycorrhizal fungi in the central part of México. In 2013 She moved to Oregon and was amazed with the diversity that this place hosts. Carolina's doctoral project combines fieldwork and laboratory experiments to unravel past climate change cycles' effects on Rhizopogon and their hosts (Pinaceae) in the Madrean Sky Islands.
Digital Plant Problem Diagnosis
Tuesday, April 4, 7-8 pm, free and open to the public, Zoom webinar. Registration required
Many people, including plant doctors, were relegated to working at home in the era of Covid-19. These same people, while starting new gardens or expanding old ones, ran into a variety of problems. Diagnosing plant problems virtually is a special challenge. Washington County Master Gardeners are hosting this webinar with Jay W. Pscheidt PhD, PSU Professor and Extension Plant Pathology Specialist, who will assist us in approaching these issues despite lack of key information, out of focus pictures, and inability to visit the site.
For more information and to register, please go to our website. The Washington County Master Gardener™ Association (WCMGA) sponsors a wide variety of gardening-related demonstrations, lectures, seminars and workshops in various Washington County Oregon locations. Most of our events are free and open to the public. The WCMGA is a 501c3 non-profit supported by hundreds of volunteers, who work to educate the public about sustainable, affordable gardening.
The Washington County Master Gardener Association sponsors gardening-related demonstrations, lectures, seminars, and workshops in various Washington County locations and online. Most of our events are free and open to the public. The WCMGA is a 501c3 non-profit supported by hundreds of volunteers, who work to educate the public about sustainable, affordable gardening. For more information, please visit our website.
Oregon Garden Calendar for March
Timely advice on garden chores, fertilizing, pest control, and more from OSU Extension. These tips are not necessarily applicable to all areas of Oregon. For more information, contact your local Extension office.
The "Ten-Minute University" offers an array of classes and seminars from the OSU Extension Service both online and in person. Discover more here and visit the Washington County Extension page for local info. .
Free native garden plan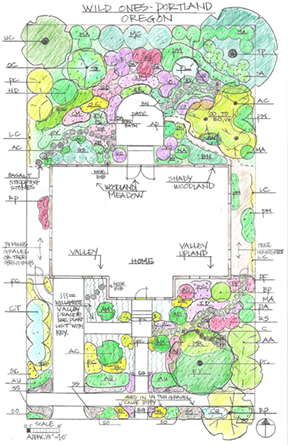 Wild Ones is proud to introduce a free to use, professionally designed native garden plan specific to the Portland ecoregion. The design was created with the premise that using native plants in landscaping can be beautiful, beneficial, and achievable for people of all skill levels and budgets.  
Native plant communities do critical work supporting pollinators, providing food and habitat for wildlife, reducing erosion, mitigating flooding, sequestering carbon, conserving and purifying water, repairing soil, and enhancing the mental, emotional, and physical well-being of people of all ages.
The Portland design was created by Donna Giguere, who received her landscape design education from landscape architects at Clackamas Community College. Her artistic ability has led to awards in sculpture and in landscape design. She is a member of the Native Plant Society of Oregon and the Association of Northwest Landscape Designers. With over 26 years of practice, lots of hard work and joy, she intends to keep a focus on native plants.
The Portland design is a part of a larger initiative (Wild Ones Native Garden Designs Program) to create free, beautiful, nature friendly, native garden plans in a variety of ecoregions across the United States. The designs can be downloaded from Wild Ones' website: nativegardendesigns.wildones.org.
Wild Ones depends on membership fees, donations, and gifts from individuals and businesses to help heal the Earth, one landscape at a time. To become a member, visit Wild Ones' website at wildones.org. You can also find us on Facebook, Instagram, YouTube, and Twitter at @wildonesnative and @wildonesnativeplants.