Road News March 2023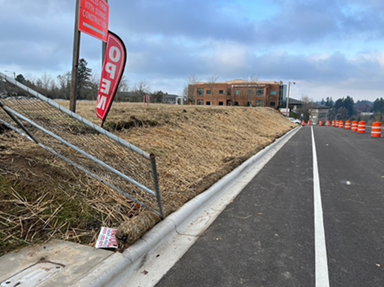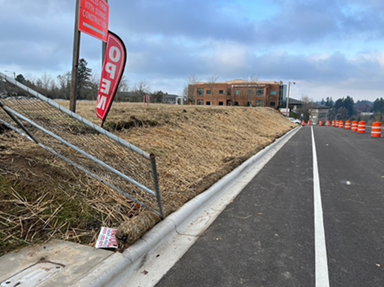 Sidewalk gap on Barnes
A reader alerted us to a gap in the sidewalk on Barnes Road, from the west end of the LifeTime Fitness project to 117th. The county didn't require LifeTime to construct that segment, and typically it would only be built if the adjacent property, the open area in front of Si Señor Restaurant, is developed.
Melissa De Lyser, Public Affairs and Communications Manager for Washington County Land Use & Transportation, says, "Another possible option is the URMD Pedestrian and Biking Improvement Projects program, which funds pedestrian and biking improvements like sidewalk requests. Candidates are reviewed every other year. Unfortunately, pedestrian and biking needs in Washington County far outweigh available resources."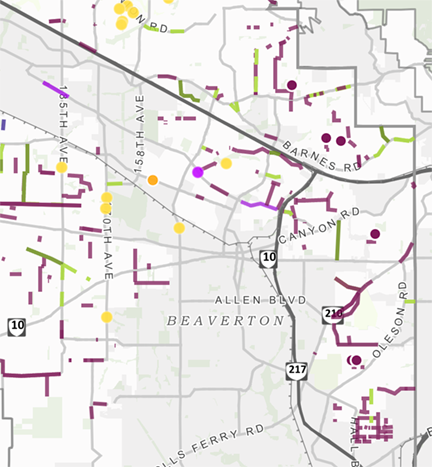 Considering the residents who live up Barnes from this spot, many people could use the sidewalk to get to and from the Sunset Transit Center and the proposed new commercial use at the Peterkort shopping center. A request for the sidewalk has been added to the pedestrian and biking improvements map so that it could potentially be considered for funding by the Urban Road Maintenance District Advisory Committee (URMDAC) later this year. Select "All Proposals" to see the extent of needed sidewalk. CPO 1 will write a letter in support of the candidate project, and if you want to add your voice you can submit your letter via email to Sherri_McFall@washingtoncountyor.gov and cite Candidate #146.
The Urban Road Maintenance District Advisory Committee meets every other month, and meetings are open to the public. The next meeting is March 15, 3:45-5:45 pm, via zoom.
ODOT seeks feedback on proposed projects
The Oregon Transportation Commission will review and approve sharing the list of proposed projects for public comment on March 9. We'll hold an online open house with links and information to share the proposed projects. We'll also hold two virtual meeting events, hosted by ODOT Assistant Director for Finance, Travis Brouwer, on April 6 from 6 p.m. to 7 p.m. and on April 13 from 2 p.m. to 3 p.m.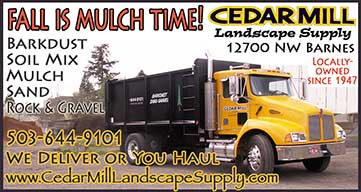 If you can't make the virtual meeting and don't want to visit the online open house, we'll also have several in-person meetings throughout the state during the public comment period, March 9 through the end of April 2023.
Washington County meeting: Saturday, April 8, 11 am-1 pm, Beaverton Library, Meeting Room A