Recycling News March 2023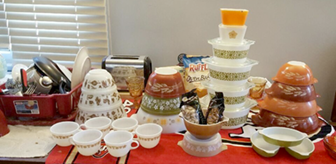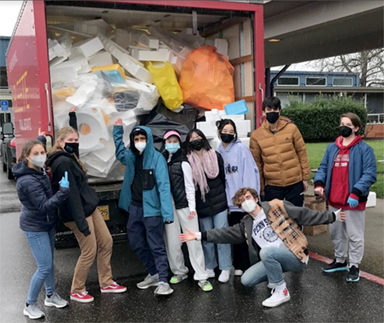 SHS Climate Change Club Recycling Drive
Saturday, March 18, 10 am-2 pm, Sunset High School, free
Drop off styrofoam, #6 plastics, old markers, Brita filters, contact lenses, and hygiene packaging to recycle! The event is free and open to all. This drive is organized by the Climate Change Club at SHS. Email us with any questions at shsclimatechangeclub@gmail.com. More information can also be found on our website.
PlanetCon rescheduled!
Saturday, April 8, 11 am-2 pm, PCC Rock Creek campus, 17705 NW Springville Rd, parking lot E and Building 9, free parking for this event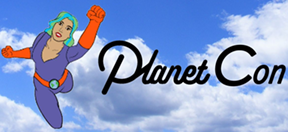 PlanetCon is a FREE community reuse, recycling, and sustainability fair. For complete details check our website. Brought to you by the Westside Planet Alliance with generous support from Washington County Solid Waste & Recycling, Portland Community College, Metro, and Computer Drive Connection. The January event was canceled due to a power outage at the PCC campus. Plan now and start collecting items for this great event! Details on each activity are on the website, but here's a preview!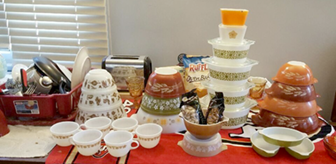 Shop the really, really, free table! Bring in small household items and then browse the tables to find items you can use including kitchen utensils, cookware, silverware, small appliances (e.g. crockpots), small tools (hammers, screwdrivers), table linens, small lamps, wastebaskets. Items must be clean, in working condition and with no broken or cracked parts.
Donate usable items—bicycles, eyeglasses, hearing aids, warm winter clothing, and hygiene items will be collected for those in need. Computer Drive Connection will be accepting a variety of items—see website for details.
Drop off items for recycling and proper disposal. Batteries, medications, sharps, and CFL's (collected by Metro); computers, electronics​ and other small corded items; some #1 (PET/PETE) and #5 (PP) plastics. Read collection event details carefully.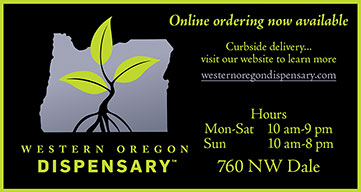 Information tables will be available on sustainable living topics to help you learn how to reduce your load on our earth, including Master Recyclers and Eat Smart Waste Less.
Volunteer! We need your help to run the PlanetCon show! We're ready for you to sign up for the role of your choice. New to working at PlanetCon? No worries, we provide training on the day of the event. Reach out with questions to planetconwxco@gmail.com, or just sign up here.
To keep updated on future events, join our email list or follow 'Westside Planet Alliance' on Facebook or Instagram.
ReStore offers more donation options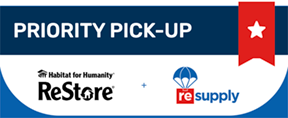 The ReStore, part of Habitat for Humanity, now offers a priority donation pickup service in partnership with Resupply. Resupply priority pickups can retrieve items from anywhere in your home, including up or down stairs, and picks up items in any condition. All eligible items will be donated to the ReStore while remaining items are ethically disposed of. Priority pickups can be scheduled within 24-72 hours and start at $99+.
Standard donation pickup is available too. Habitat ReStore staff will come pick up all approved items for donation for a flat fee of $40. Items must be located in a garage, driveway, parking space, or curbside at time of pickup. For a standard donation pickup, we can only accept items that meet our donation guidelines. There is approximately 2–3-day lead time to schedule an appointment.
Are you a business looking to get rid of your overstock, discontinued items, or extra inventory? We'll come pick it up for free.
Learn more about pickup options here. Learn about the ReStore, shop online, find locations and more here. There's a ReStore in Beaverton at 13475 SW Millikan Way just southwest of Cedar Hills Crossing.