Obituaries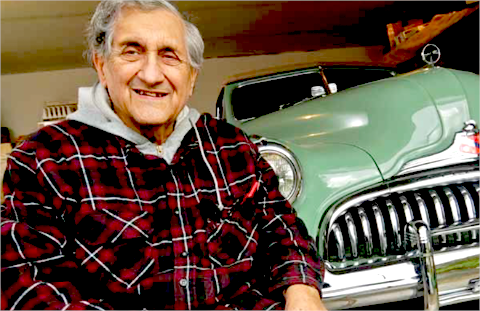 When well-known Cedar Mill people pass on, we try to remember them here, but sometimes it takes a while to gather the information.
George Choban,
July 13,1929-September 9, 2022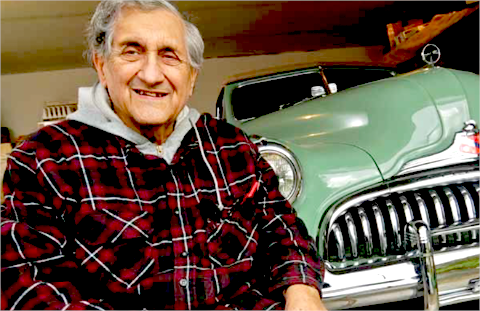 George grew up on his family's 37-acre farm on Barnes Road that stretched from near the present-day Si Señor Restaurant to the former Teufel property on Barnes Road to the southwest. They grew celery and later green beans.
George attended Willamette University where he majored in mathematics. He taught math in various schools and finished his teaching career at PCC Rock Creek. A feature on him was published in the school magazine in 2011. He retired at age 83!
He met his wife Anastasia, better known as Susie, in San Francisco and they married 13 days later! They returned to the farm, and Anastasia began working for Oregon Health Sciences University, and then at the Primate Center. She continued to work as they raised their three girls.
He and Susie opened the family restaurant, Marika's, serving Greek and American food from 1970-1989. The building, now Si Señor, remains in the family after having been variously Santorini and The Grapevine. They were frequent diners at Si Señor until just before his death.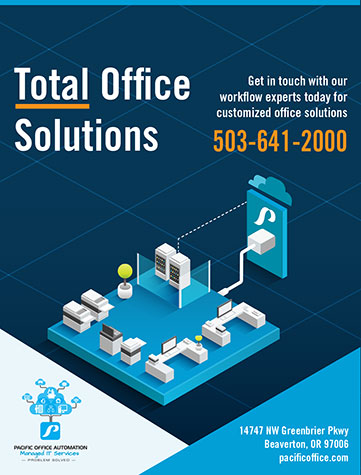 Much of the original farmland is now the Cedar Mill Wetland on Barnes. In 1989 they bought a 22-acre farm in the Rock Creek area. They started out in the old farmhouse but built their present home in the early 70s. Two of their daughters live nearby on the property, and the other one lives in Salem.
The Chobans continued their involvement in the Cedar Mill community, regularly attending CPO 1 meetings through the early 2000s and driving one of George's classic restored autos as part of the opening celebration for the Cornell road work several years ago.
George is survived by Susy and his three daughters who still manage the restaurant building.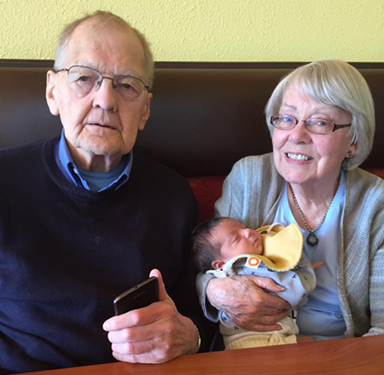 Sam Bosch,
December 24, 1934 – July 29, 2023
Sam Bosch lived in Oak Hills and was an active member of the Oak Hills Community Church. He sponsored The January Series of lectures from his alma mater, Calvin College in Michigan, that was live-streamed to the church. He founded Peregrin Technologies, a Cedar Mill business that developed ATM and other point-of-purchase and cash logistics products.
From his online obituary, "He was a man who loved his work, his family, and his God. He left this earth surrounded by the loving care of his devoted wife, children, and their families and the unwavering support of his Oak Hills Church family. Sam will be missed by his wife Corinne, his children Shelley, Jonathan, and Agata Jewstafiew, David and Jolynn, and Sara and Giovanni Bencomo as well as his grandchildren Pascal and Madeleine Matheis, Matylda Bosch, Carolina and Santi Bencomo."
Lois Elaine Findley Taylor,
November 30, 1933-June 11, 2023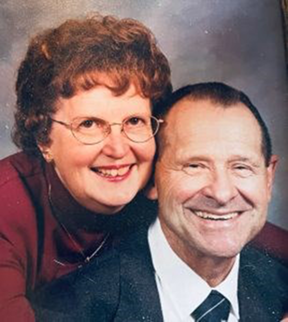 Lois grew up on her parent's farm that originally stretched from Thompson to Laidlaw west of Saltzman. She attended the Union School and Beaverton High, and went on to get her Masters Degree from Oregon State. She taught Business at Beaverton High, retiring in 1962 to raise her family.
She and the family were long-time members of Bethany Baptist Church. She married fellow teacher Don Taylor, and after Don retired they started Taylor's Blueberries on a portion of the family farm. Part of the farm was sold to Beaverton School District to become Findley School. She is buried, along with many members of the Findley family, at the Union Cemetery of Cedar Mill. "She was my favorite cousin," said Ken Findley, who noted they often played together when both were young. Read more in her Legacy obituary here.