­­­Cedar Mill Cider Festival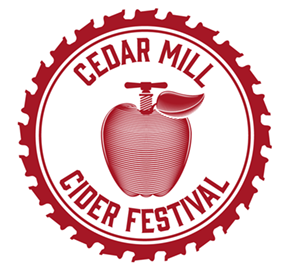 Sunday, September 24, noon-4 pm, 12050 NW Cornell (parking after 12:30 pm in the Bible Church lot)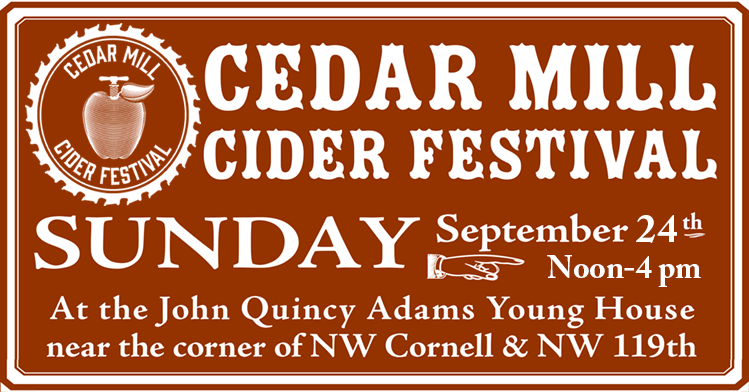 Get ready for the best Cedar Mill Cider Festival ever! All the traditional activities return, including free fresh cider pressed by Troop 208, from 1000 pounds of apples, this year donated by Market of Choice.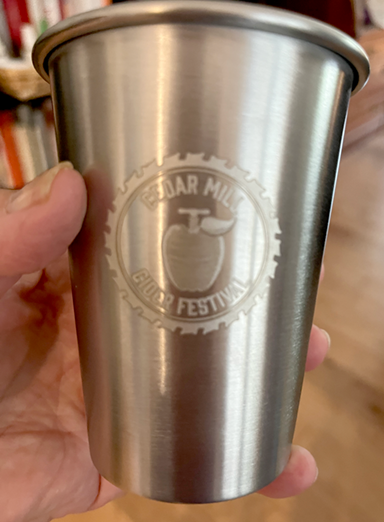 We held a logo contest—after 16 years it's about time!—and were delighted with the entry submitted by Brittany Resch (see below). We made 100 reusable stainless-steel cups so hopefully there won't be so much waste from paper cups. You can preorder your cups here, and they'll also be on sale during the event. They are the perfect size for kids and to take on picnics and camping trips after the event. There are only 100, so pre-order now to be sure you get yours!
Lauren Sheehan and friends will again provide live Roots/Americana tunes. Tualatin Hills Park & Recreation District (THPRD) is the event sponsor and will bring the RecMobile to keep kids busy while you visit a great array of vendors and community groups with information and activities.
Ferttie's BBQ joins us again with their mouth-watering lunch fare, and this year we will have an ice cream vendor and maybe some fresh kettle corn! Rev. Nat brings some of his delicious hard cider to sample and to purchase for takeaway.
Don't miss the big triple-canopy History Tent where you can learn about our history from the native Atfálati people to the pioneers and the early days of the Cedar Mill community. Friends of the JQA Young House will be selling apple and pear saplings cloned from the heritage trees next to the house and sharing updates on efforts to preserve and eventually renovate our historic house, built in the 1860s next to the sawmill owned by John Quincy Adams Young, who named our community!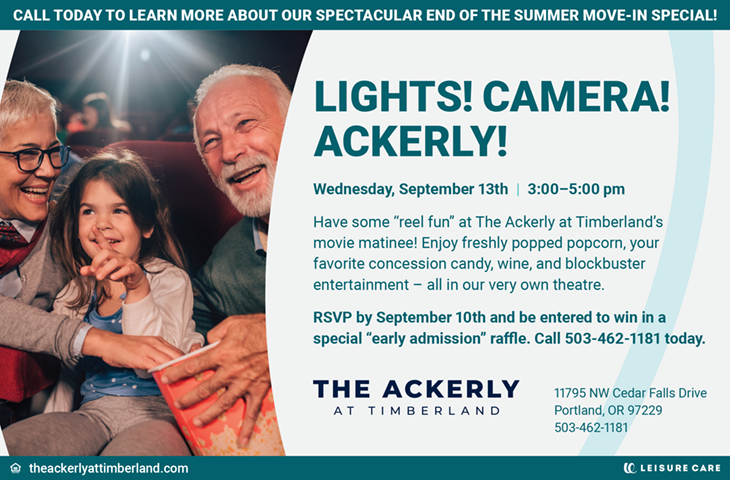 Visit the website for a complete list of vendors and community groups and the latest updates about the event. And like us on Facebook!
Logo contest
We received many submissions to our request for a logo for the event, and we selected this one! Brittany Resch is a professional graphic artist who works with Moso Graphics. She is also a freelance artist and is particularly interested in creating public art. She recently participated in Hillsboro's Chalk Art Festival, sponsored by Tualatin Valley Creates. She saw our call for a logo design in the TVC newsletter!
Get involved!
We still have a few volunteer positions available. Help out with setting up and staffing the History Tent, help our booth people with loading in and out, and we're looking to train a new "Cider Wrangler" to supervise the scouts and families. Contact Virginia Bruce (503-803-1813 or info@cedarmillhistory.org) if you have some time to spare for Cedar Mill's only homegrown annual community celebration.
The grounds are wheelchair-accessible, although the area is not paved and can be rough in spots.
Free parking is available after 12:15 pm in the Cedar Mill Bible Church parking lot; look for the signs on Cornell. TriMet lines 62 Murray and 48 Cornell serve the site and depart from the Sunset Transit Center.