Community News September 2023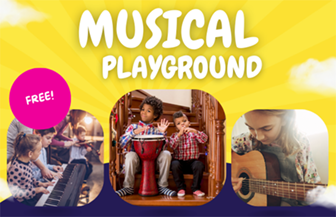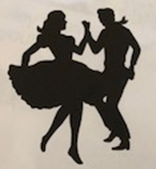 Modern Square Dance Lessons
Mondays starting September 11, 6:30-7:25 pm for beginners, 7:30-8:30 pm for experienced dancers, 2400 NW 153rd Ave, Beaverton, $6 at the door ($5 for Oak Hills Residents)
Oak Hills Squares invites you to join the fun of this refresher dance class. New students are accepted only through the last Monday of September. For questions and to sign up, contact linda@kitchinonline.com.
Community Partners for Affordable Housing is Celebrating 30 Years!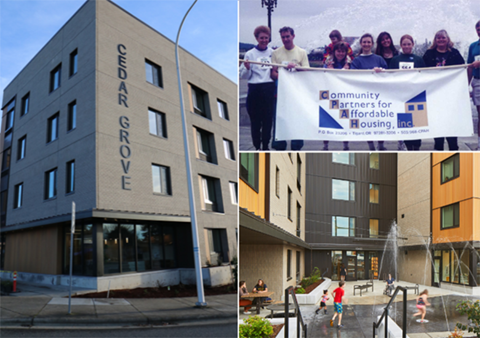 Thursday, October 12, 5:30-8:30 pm, World Forestry Center, 4033 SW Canyon Rd, $150
CPAH invites Cedar Mill community members to join us and celebrate our 30 years of service in Washington County and SW Portland. Established in Tigard in 1993 as a Community Housing Development Organization, CPAH has grown its housing portfolio to include 11 affordable housing properties, including Cedar Grove in the Cedar Mill community. CPAH also provides robust services to residents, and additional services to people who are or have been homeless.
This fundraising gala will be a special evening for CPAH partners and community members to enjoy dinner and drinks, learn and/or reminisce about CPAH and the work we do, and hear from our residents, all while helping to raise funds for our organization. For more information or to purchase your tickets go to our event website.
Misinformation, Fake News and Political Propaganda
Wednesday, October 4. 6:30-8 pm, virtual, registration required, learn more here
Sponsored by Forest Grove Public Library and presented by Donna L Cohen, MLIS, Med, Civics for Adults. We will explore: Mainstream press and "fake news;" Social Media posts; Email clickbait; Propaganda; Language / terminology; Deepfakes; Survey / poll questions; Economic data; Graphs and charts; and Finding good information.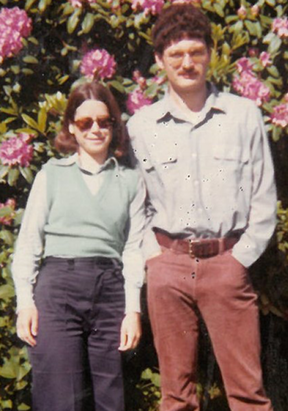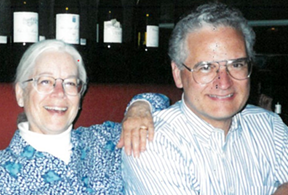 Golden Anniversary
Bruce and April DeBolt were married on October 6, 1973, in rural New Hampshire. Shortly thereafter they relocated to beautiful Oregon and have resided in the Cedar Mill area off Laidlaw Road since 1988. They raised their two kids there (SHS) and spent many hours working and volunteering to help retain the natural setting of this community and land. Please join us in wishing our cherished parents a happy healthy 50th Anniversary! All our love, Nicola and Alex.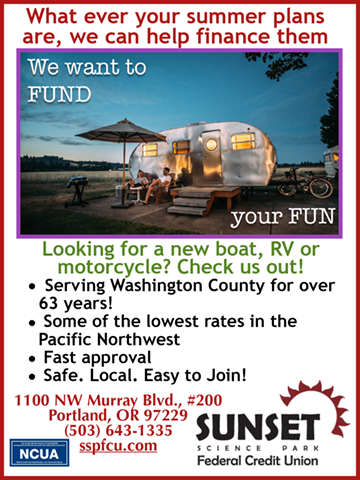 Master Recycler Class
Wednesdays, September 13-October 25, 6-9 pm; Saturdays, September 23 & October 14, 8-2, 102 SW Washington St., Hillsboro, free
Become a Master Recycler! Volunteer and learn from the experts to become a resource in your community and help make a difference. Take a seven-week training with information on how to repair, reuse, compost, and recycle. Then volunteer 30 hours to inspire action within the community. ¡Los voluntarios bilingües son bienvenidos! Attendance is required for all training dates. Sign up on the Master Recycler website.
Beaverton's Boards and Commissions Applications
Applications due by Monday, September 18
Start of term January 2024
Joining Beaverton's boards and commission is a great way to get involved in your community, making a difference where you live by sharing your ideas and perspectives on what matters the most to you. With so many different topics and events going on around us, there are many opportunities to choose from! Learn more and apply online on the Beaverton Oregon website.
Christ UMC 60th Birthday
Sunday, September 17, 10:30 am, 12755 NW Dogwood St, free
Come join us as Christ United Methodist Church celebrates 60 years serving the greater Cedar Mill area. Dress in your favorite 60s attire, meet our ministry leaders, get a State of the Church address from Pastor Paul Richards-Kuan, eat some potluck, and perhaps find your next spiritual home. Read our June 2011 article on the church history here.
Cedar Mill Community Club updates
Wednesday, September 20, 6-7 pm, 1080 NW Saltzman Rd, free
Our next meeting will be held in the Cedar Mill Library conference room and via Zoom. We have three upcoming events that need our immediate attention at this meeting: the Cider Festival on the 24th; Adopt-a-Block organization and implementation; and our holiday tree lighting. Please attend the meeting if you'd like to volunteer on any or all of the committees. Our club is also looking for an administrator for Facebook and a tech person to help in setting up Zoom at our monthly meetings. Please contact me, Jan Dempsey, with your contact information to be included in email blasts for meeting notices at jdempsey@windermere.com or 503-706-6358.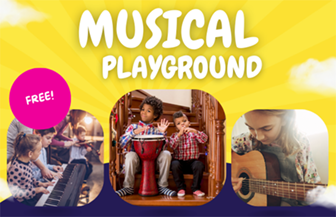 Musical Playground
Saturday, September 30, 11-2, The Reser, 12625 SW Crescent St, Beaverton, free
The Reser presents Musical Playground: a fun, interactive event for families with children ages 5-10. Join us and explore music and instruments from around the world! We've partnered with local arts providers to create a day of fun and interactive musical experiences to empower, build community connections, and inspire creativity. There will be a variety of music stations, allowing children to play drums, guitars, pianos, violins, and ukuleles with the support of trained instructors. The aim is to provide an interactive and inclusive experience where children and families can create music together in a fun and carefree way. Beat-making, karaoke, and video production stations will be available and talented facilitators will encourage youth to create and perform music. Visit The Reser website to learn more.
Cedar Mill Preschool
Monday-Thursday, 9-1 every week, Cedar Mill Bible Church
The Cedar Mill Bible Church will be starting a preschool this fall. Children who will be four years old by August 31 of this year are eligible to enroll. School will run four days a week. Please contact the church for more information at 503-644-3156.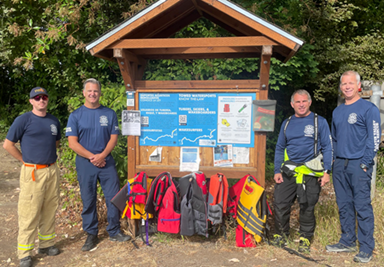 Loaner life jackets sponsored by NSF-NW
Local resident Mike Kondrat is a volunteer with the Nautical Safety Foundation. He says, "As an organization we provided over 1,500 life jackets this year to organizations throughout Oregon and SW Washington. We are a nonprofit that started up almost nine years ago right here in Cedar Mill!"
Hagg Lake is one location that hosts the free lifejacket stations. Washington County Parks partners with Safe Kids Washington County, the Washington County Sheriff's Office, the Oregon State Marine Patrol, and the Oregon State Marine Board to spread awareness of water safety. One of the biggest ways they tackle water safety is through the year-round free life jacket loaner stations at Scoggins Valley Park at Hagg Lake.
Washington County Parks Superintendent Carl Switzer says, "During the summer, we now see people getting out of their cars and running over to them and grabbing one that fits them, and we're seeing much more use of personal flotation devices. I think the messaging is being communicated by not only us and our partners but others in the region, and I think that the messaging is sticking," Switzer said.
For more information, visit the NSF website, www.nsf-nw.org. Also the Oregon State Marine Board has a link to all the kiosks throughout Oregon if you swim, boat, or use other watercraft around Oregon.
Tualatin Valley Creates
Artists' Mingle
Monday, September 3, 5-6 pm, 4625 SW Washington Ave, Beaverton
This is a social event for creatives interested in enhancing their network and meeting others in the county at the Puppernickle Doggy Barkery, hosted by Tualatin Valley Creates. Learn more on the Tualatin Valley Creates website.
The Nuts and Bolts of Planning, Writing, and Managing Grants
Thursday, September 7, 3:30-5 pm, 537 East Main Street, Hillsboro
Learn how to maximize your grant-seeking efforts and build a strategy. Presented by Cindy Dauer and Tualatin Valley Creates. Learn more on the Tualatin Valley Creates website.
Viva Village News
Age Cafe at Viva Village
Friday, September 1, 11 am-12 pm, 12375 SW 5th St, Beaverton
Small group conversations exploring topics of interest to older adults with a new topic each month. Stay and mingle afterwards. Registration optional.
Women's Coffee Hangout – Viva Village
Wednesdays, September 6-27, 10 am, 4130 SW 117th, Beaverton
Meet at Jim and Patty's coffee and chat with others. Registration is recommended.
Viva Village at the Beaverton Farmers Market
Saturday, September 9, 9-1, 12375 SW 5th St, Beaverton
A fun morning greeting market-goers and sharing information about Viva Village. Volunteer shifts are at least an hour but can be more. Make sure to RSVP for a shift.
Online Viva Village 101
Saturday, September 9, 10-11:30 am, Zoom, free
A fun and informational session about village life for prospective members/volunteers. RSVP for the Zoom link.
Viva Village Forum
Monday, September 18, 2-3:30 pm, UMC Wesley Room, 12555 SW 4th Street, Beaverton, free
The topic of this forum will be: Senior Choices: When Staying at Home is No Longer an Option. Summer Shepherd from Senior One Source will talk about housing alternatives and available resources. Refreshments served. RSVP recommended. Register on the website calendar (or contact the Viva Village office).
Beaverton Celebration Parade
Saturday, September 23, 10 am-12 pm
Enjoy a festive morning. Walk with fellow Viva Villagers behind our banner to celebrate our city and our Village or cheer us on from the sidelines! (See the Viva Village calendar for details.) RSVP to take part in this fun morning.
Men's Coffee Break
Monday, September 25, 10-11:30 am. Ki Coffee, 4655 SW Griffith Dr. #160, Beaverton 97005.
Conversation and coffee. RSVP recommended.
Online Viva Village Book Club
Tuesday, September 26, 1-2:30 pm
Selected book: Demon Copperhead by Barbara Kingsolver. RSVP for the Zoom link.
Viva Village Presentation at the Elsie Stuhr Health and Wellness Fair
Saturday, September 30, 9 am-12:30 pm
An introduction to Viva Village is part of the Elsie Stuhr Health and Wellness Fair. Attend our presentation, stop by our Viva Village table, and peruse the many other resources. Details coming soon. Come and enjoy. No RSVP needed.
Viva Village is a Beaverton-area grassroots organization of members and volunteers who focus on enhancing and expanding the ways we can age well. We provide connections, programs, volunteer services, and referrals so that members can lead engaged and healthy lives. For more information, visit the Viva Village website. Please RSVP for all events by contacting vivavillageevents@gmail.com or 503-746-5082. Zoom links will be sent to those who RSVP. The above Viva Village events are open to the public and member-only events are listed on the website.
Members only
Patio Picnics
Fridays, September 1, 15, 12:30 am–2 pm
Conversation and lunch on a deck or patio. Bring your own lunch. You will be notified of the location and host a day or two before the picnic. Weather permitting.
RSVP required by the Wednesday before the picnic. Login to register on the website or contact the Viva Village office.
Viva Village Nature Walk
Saturday, September 2, 9:30 am. Noble Woods Park, 475 SE Century Boulevard, Hillsboro 97123.
Meet in the north parking lot. Enjoy a morning walk with fellow Viva Villagers. RSVP recommended.
Online Tai Chi Classes
Mondays September 4, 11, 18, 25, 10-10:45 am.
Practice Tai Chi technique with certified instructor, Richard Chew. RSVP for Zoom link.
Online Women's Coffee
Tuesdays, September 5, 12, 19, 26, 10 am.
Join members and volunteers for a morning of coffee and conversation. RSVP for the Zoom link.
Online Mindfulness Classes
Mondays September 11, 18, (no class on 9/4), 11-11:45 am.
Befriend Your Inner Critic. This is the last session of Series 5. Presented by Martha McJacobs, this 5th series focuses on "Beyond the Inner Critic." References for these classes are Make Peace with Your Mind by Mark Coleman and The Gifts of Imperfection by Brené Brown. RSVP for the Zoom link.
Life Stories
Tuesday, September 12, 2 pm. Southminster Presbyterian Church, 12250 SW Denney Road, 97008.
Proud of her Swiss heritage, Viva Villager Ruth Bego will share stories about her arrival in the U.S. at age 25 with $5 in her pocket and how she became a successful businesswoman in Oregon. RSVP appreciated so we have enough refreshments.
Dine Around Beaverton and Beyond
Wednesday, September 13, 1 pm. McMenamins Murray & Allen Pub, 6179 SW Murray Bl.
Join members and volunteers for lunch and conversation. Wear your Viva Village name badge. Space limited to 15 people. *Please notify the office if you need to cancel. RSVP required by 1 pm on Tuesday 9/12/23. Register on the website or contact the office.
Living Solo (In-Person)
Wednesday, September 20, 1-2:30 pm. Beaverton City Library, Cathy Stanton Room, 12375 SW 5th Street, Beaverton 97005.
Meet in person to share experiences, tips, and strategies for living on your own. RSVP appreciated.
SNAP 101
Thursday, September 21, 1-3 pm. Beaverton City Library Meeting Room B, 12375 SW 5th Street, Beaverton.
For Viva Village members to learn the basics about the new SNAP life planning tool. Let us know if you need a binder. If you've already received your binder, bring it with you. RSVP required. Login to register on the website or contact the Viva Village office.
Online Living Solo
Thursday, September 21, 4-5:30 pm.
A time to share experiences, tips, and strategies for living on your own. RSVP for the Zoom link.
Thursday Evening Social Group
Thursday, September 28, 5:30-7:30 pm. Stanford's Restaurant, 2770 NE 106th Avenue, Hillsboro
Enjoy an evening of dinner and conversation with Viva Village friends. RSVP required. Space limited to 15 people. Login to register on the website or contact the office. *Please notify the office if you need to cancel.