New businesses, new owners!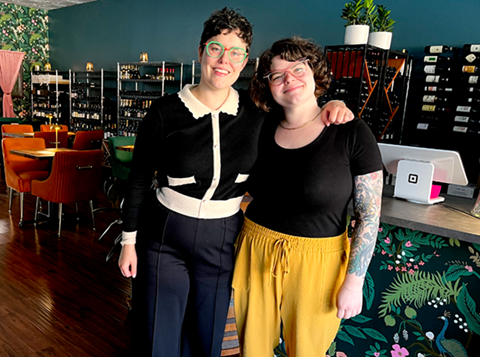 New owners
The Cedar Mill business scene is seeing several important changes this month, with new businesses opening and new owners taking over familiar spots. Update from August: Mio Sushi reports they won't open until late October or early November! All permits are in place, waiting for some equipment!
American Family Care urgent care grand opening celebration
Grand Opening Wednesday, September 13, 10-11 am, 11786 NW Cedar Falls Dr Ste. 120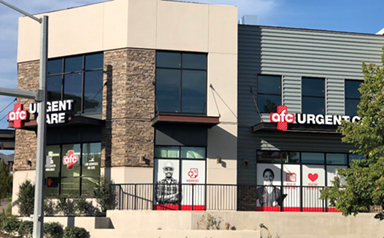 American Family Care (AFC), the nation's largest provider of urgent care, accessible primary care, and occupational medicine, is pleased to announce its newest clinic in Cedar Mill. The new clinic will celebrate its Grand Opening, with ribbon cutting and grand opening festivities, followed by refreshments and tours.
The new Cedar Mill clinic replaces the downtown Portland clinic on NW 23rd, which will close on September 5. It features seven exam rooms, a procedure room, a lab, and digital x-ray. This new clinic is located in an area where there is a greater need for AFC's services.
"We are eager to open this clinic in Cedar Mill and serve the families in this growing NW Portland community," says Guru Sankar, Managing Partner of Oregon's Six AFC locations. "As with our other clinics, Cedar Mill will provide accessible and affordable health care all seven days of the week. Ultimately the goal is to accommodate new patients as well as make it more convenient for existing patients. The new Cedar Mill location helps us accomplish that." For information on local centers, visit the Portland AFC webpage.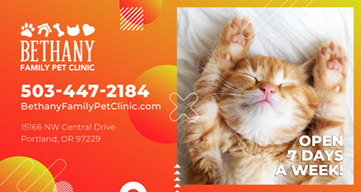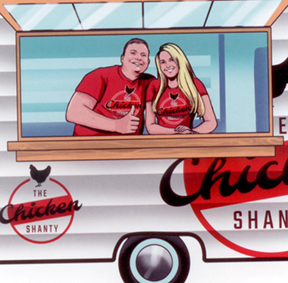 Chicken Shanty opens in Oak Hills
Open daily, 11 am-8 pm, 14740 NW Cornell (in the Oak Hills Center)
Tyson and Erica Miltenberger started the first Chicken Shanty in Medford in 2022, during the height of the pandemic. They went from the original food cart to a small franchise with currently nine stores in Oregon, Nevada, and Idaho. The Oak Hills location is their first in the Portland area, operated by Chris and Steve Reaves and their cousin Wayne Newell.
Their chicken is locally sourced and free range, and menu items include hand-breaded chicken strips, sandwiches, and wraps, wings, fries, coleslaw, and an assortment of juices and sodas. Takeout is currently available from DoorDash. Call 503-747-2049 to order, or dine in.
New owners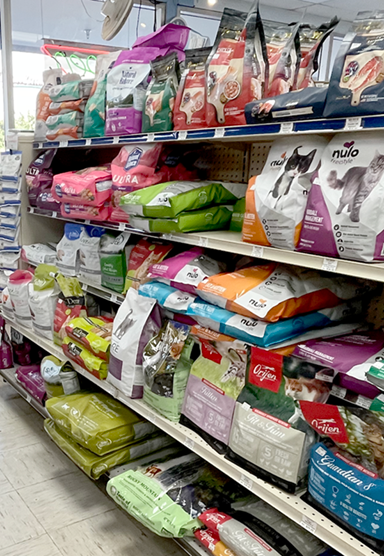 Pet Barn
In April this year, Amy Grant heard from another pet store owner that Larry Weisgerber was interested in selling the business. For the last five years, she has been working with a friend who has a pet store, after working in other types of retail and in the healthcare industry.
She is a native Oregonian and loves the community feel of Cedar Mill. She's happy to keep Pet Barn locally and independently owned. Her plans include expanding the selection of products with a focus on organic and healthy pet food. She also plans to begin opening on Sundays in the near future which will keep the store open seven days a week.
The Wine Cellar
Grand Opening Friday, September 15, 5-9 pm
Tuesday-Saturday, 11 am-9 pm, 525 NW Saltzman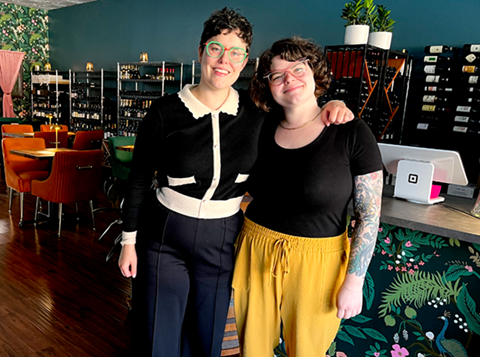 Erin Palmer started The Wine Cellar in 2003, and it was originally located in the Cedar Mill Place center across Cornell from Safeway. When the mall owner sold that end of the property for the Walgreens store, Erin found a spot in the "Triangle Center" in 2012.
This year she was ready to move on and sold the business to Amanda and Kendra Stark, sisters who also own Maeve, a Sellwood shop that specializes in wine but also offers coffee, tea, and crepes. "We love the neighborhood feel of Sellwood and, from our interactions with Cedar Mill customers, we know there's the same feeling here," says Kendra. They have friends in Cedar Mill and were searching for a nearby location when they found The Wine Cellar.
They have redecorated the space to feel like more of a wine bar, with additional seating, cozy upholstered chairs, new lighting, and an elegant color scheme. Wine is available by the glass or by the bottle to enjoy with a menu of charcuterie plates, panini, salads, and desserts. They also have beer on tap and in bottles. Beer and wine can also be purchased to take home.
They are open now but are planning a Grand Opening Celebration for Friday, September 15. "We'll have free cake and free bubbly," Amanda happily noted! They will continue Friday evening tastings and eventually classes, including possibly some from Erin, who continues to teach about wine through PCC.
Contact them at (503) 643-5655 or wine@portlandwinecellar.com for reservations and more information.