Clothes for Kids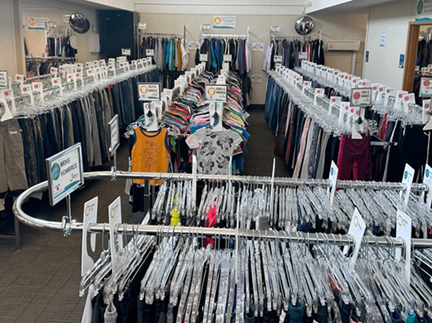 By Bruce Bartlett
Open Tuesdays and Thursdays 9:30-3; Wednesdays 9:30-6, Donation bins are available Monday-Friday 8-4.16550 SW Merlo Road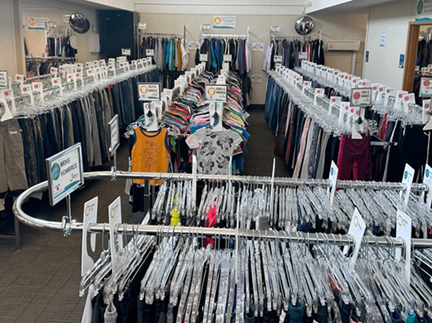 The Beaverton School District (BSD) Clothes for Kids service has opened this year in a new larger and brighter space on the opposite (east) side of the BSD Auxiliary Facility complex, now with extended hours of service to meet the huge demand for clothing.
Clothes for Kids is a district-run, volunteer-supported program that provides free clothing for students in grades K-12 in any of the district's 54 schools. Students and/or parents can visit Clothes for Kids two times per school year to receive 10 articles of clothing per visit.
To schedule an appointment, parents may login to their ParentSquare or call 503-356-4322. Appointments are per family, not per student. During the 45-minute appointment, there's a limit of one adult with up to four children or two adults with 5 or more children.
Donations of clean, school-appropriate, gently used, or new clothing and shoes are greatly appreciated. Ongoing crucial needs of the program: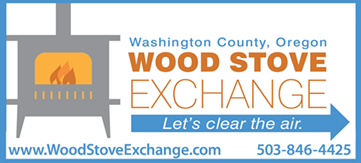 New underwear and socks for all ages and sizes
Shoes in sizes 11-4
Pants for elementary-aged students in sizes 5-12
Coats for elementary-aged students in sizes 5-12
Department store shopping bags with handles
They let us know that they are particularly low on shoes for elementary students, sizes 11-4, and coats sizes 7 and up. We will collect items at the Cider Festival booth at the Cedar Mill Farmers Market on September 16 if you prefer to drop them by.
Financial contributions are used to purchase new articles of clothing such as socks, underwear, and coats. Please make checks payable to Clothes for Kids and mail to the
BSD Auxiliary Facility
16550 SW Merlo Road
Beaverton, OR 97003.
You also can donate online by going to the Business Services webpage and select "Donations." Then click "Donate Here." Use the pulldown menu on the right side and choose "Beaverton School District" and then select "Clothes for Kids Donation" under "Item."
The BSD Volunteer Handbook lists all the volunteer opportunities with BSD. Clothes for Kids couldn't exist without all the dedicated volunteers! If you are interested in helping, you can login to your myimpactpage.com profile to sign up for open shifts. Shifts are available on Tuesdays, Wednesdays, and Thursdays. Some volunteers help families with their shopping; other volunteers sort and hang donated items. Groups of volunteers also are needed for extra sorting on Mondays and Fridays.
If you have any questions or need assistance signing up to volunteer, please contact Volunteer Services Coordinator Johanna Shrout at johanna_shrout@beaverton.k12.or.us or call her at 503-356-4443.