Development News: Hall St. Mixed Use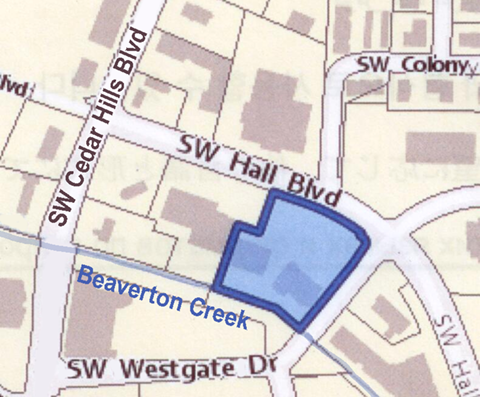 Wednesday, October 4, 6:30 pm, in person at Beaverton City Council Chambers, 12725 SW Millikan, and online here (once the link is posted)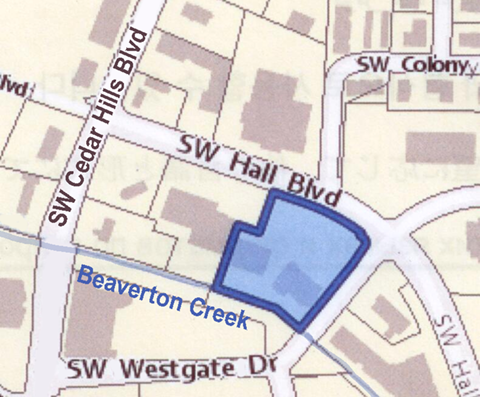 Last October, a presentation was offered to the Central Beaverton Neighborhood Association Committee (NAC) to discuss a large housing and commercial building to replace the existing businesses, including the Hall Street Grill, along Hall Boulevard. The developers are now bringing the application to the Beaverton Planning Commission for their consideration.
The "Westgate & Hall Mixed Use Development" would consist of a new seven-story mixed-use building partially located in the floodway fringe. The building will include approximately 248 residential units, with ground-floor commercial space and structured parking. The applicant requests a Legal Lot Determination to determine the legal status of the subject lot. The applicant requests approval of a Tree Plan Two to remove 3 trees located in the Clean Water Services Vegetated Corridor.
Information on how to testify at the hearing is included in the Hearing Notice here. A Facilities Review Committee meeting on the proposal will be held on September 13 and their findings will inform the Planning Commission deliberations.