New Businesses August 2023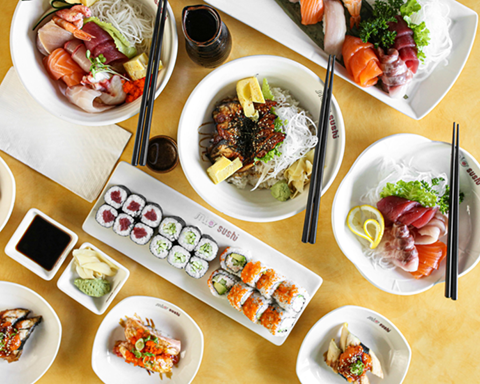 Mio Sushi opening this month in Milltowner
[hours once they are open] Monday-Thursday 11 am-2:30 pm, 4-9 pm; Friday 11 am-2:30 pm, 4-9:30 pm; Saturday 12-3pm, 5-9pm, 12515 NW Cornell Rd, in the Milltowner Center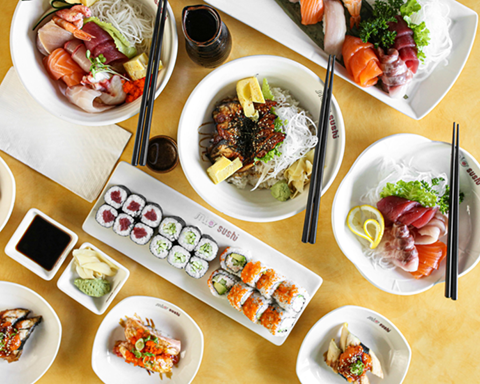 We interviewed Byung (Brian) Min, Director of Operations for the Mio Sushi restaurant group, back in May for a New Business article. They've been beset with delays in permitting but it looks like they will finally get signed off to open later this month. We'll update the online article with the date and post it on the Cedar Mill News Facebook page as soon as we know!
Here's a bit of history from the Mio Sushi website:
In 1995, Sonny and his wife, Joon, opened their first Mio Sushi restaurant in a small Victorian house in Portland, Oregon. Their creative take on classic Japanese dishes combined with unique house-made sauces would draw lines around the block. Today, we are a group of 12 locally owned restaurants throughout Oregon and Washington.
How did you choose Cedar Mill for opening your 12th location?
I have lived in the Cedar Mill area, so when an operator wanted to open here, I had to agree—I believe it will be loved by the people in this area! We have locations in Beaverton and Aloha, and Cedar Mill completes the triangle for coverage in this part of the Metro area.
I ate at the first one a long time ago! What has led to longevity and expansion? Is Sonny still involved?
One of the most important keys to our longevity and expansion is what Sonny believes in. He is very particular on the food quality standard. We have built a system to provide consistent food quality and guest service, with both authentic and fusion Japanese cuisine that everyone can enjoy. Sonny is not so much involved in the day-to-day operations, but he focuses on menu development and oversees everything to ensure that we continue to provide consistent quality.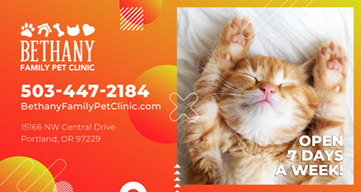 Will the expansion continue?
We will continue to expand to accommodate many guests who are looking for Mio Sushi restaurants in their own towns. We currently have locations in Bend and Tacoma, so we're looking outside the Portland area. We are likely to add two more locations in the next five years.
Do you change your menu or approach depending on location?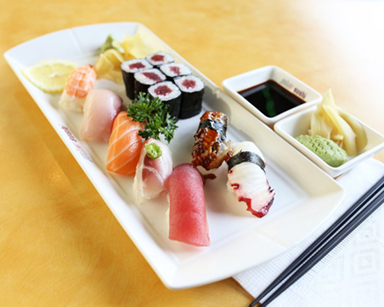 The Mio Specialty menu is available at all locations. I believe in all our chefs, and some have unique skills, so they offer special location menus.
Where do you get your sushi chefs?
Most of our chefs are internally trained by Mio Sushi International coaches. Even if the chefs have extensive experience, we have to make sure they follow Mio Sushi brand standards and procedures. We like to promote people internally because they are familiar with our methods. All employees follow our Operation Manual.
Do you have to have special refrigeration equipment? I know most fish for sushi is previously frozen for safety. What is the thawing process? How long does it take?
All our fish has only been frozen once. We work with a single supplier to ensure consistency and the highest degree of sustainability possible. They blast-freeze the fish to preserve it, and deliver it straight to each restaurant. Thawing has to be done in temperature-controlled environments (38-40F) and is done in our refrigeration units. Thawing time varies by the size of the item.
What delivery services do you offer?
We are currently partnered with DoorDash, UberEats, and GrubHub.
Anything else you'd like us to know about this location or the business?
The head chef for Cedar Mill will be Jin, who has worked for Mio for 17 years. Grace will manage the front of the house.
At Mio Sushi, we pride ourselves on providing seafood that is fresh, delicious, and healthy for you and your family. All fish items on Mio Sushi's menu are sourced from sustainable fisheries where possible. Furthermore, we would like to be a part of global efforts to protect and sustain the ocean's increasingly endangered and fragile biodiversity and ecosystems. We have asked all of our vendors to provide us with detailed information on the fish products we serve in our restaurants. The debate on the sustainability of fish is far from complete and we continue to educate ourselves to be conscious of our impact on the environment and beyond.
Visit the website where you can place an online order, and follow them on Facebook for updates. The Cedar Mill location's phone number is 503-746-6060.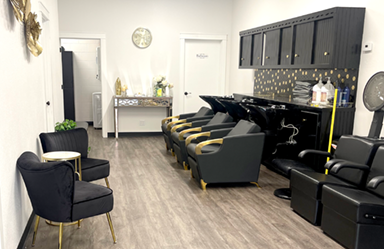 Roya Beauty Lounge
Grand Opening Saturday, August 5, 3-5 pm
Monday-Saturday, 10 am-6 pm, 495 NW Saltzman Rd, in Saltzman Village (the triangle center)
We are happy to introduce this new addition to our local community in the heart of Cedar Mill. Our team of experienced professionals is devoted to making you feel pampered, refreshed, and absolutely radiant. Embracing the values of family and community, we welcome everyone to experience the transformative power of our diverse range of services: Microblading, Cosmetic Tattoos, Threading, Facial, Lash Extensions, Chemical Peel, hair, waxing, makeup, and bridal package. At Roya Beauty Lounge we take pride in using only the finest quality products and providing unparalleled customer service. Visit us and let your glow shine through! For more information, contact us by phone (503-521-7079) or email.
Elephants Delicatessen Cedar Hills opening August 16
Hours: 8 am-8 pm, Monday-Saturdays, 9 am-6 pm, Sundays, 2905 SW Cedar Hills Blvd
The 4,600-square-foot space will feature grab-and-go selections plus a grill, fresh prepared foods, gelato, wine, beer, cheese and charcuterie service, plus catering, espresso, and a wide variety of specialty groceries. You can sign up for email updates on the Elephants Delicatessen website.
US World Class Taekwondo Cedar Mill
Corner of NW Saltzman and Cornell in Cornell Plaza
Our academy is home to the best instructors in the business, offering a range of classes for kids and adults, including high performance Olympic taekwondo, recreational martial arts, adult self-defense, and fitness programs. We are nationally and internationally accredited and recognized for our excellence in martial arts instruction. Our focus is on building character and helping students reach their goals through our engaging and dynamic classes.
Our Children's Martial Arts Programs are tailored to help your child develop personal confidence, character, and self-esteem. We provide a fun, educational, and positive athletic experience that encourages the motivation to improve performance at school and beyond. Learn more and contact us here.
Not so new but open now:
Active Wellness Chiropractic
12525 NW Cornell Rd, Suite 101, in the Milltowner Center
Active Wellness was created by Dr. Megan DeJana in 2014 based on the philosophies and knowledge she has gained through 8 years of practice treating patients from all over Washington and Multnomah County. Dr. Megan DeJana graduated Valedictorian of her class in December 2005. After the birth of her first child, she discovered a deep passion for caring for pre/post-natal mothers and pediatrics. She started her Diplomate program in Family Wellness through the ICPA and has continued her pursuit of learning and treating families throughout Washington and Multnomah County.
They moved into the new space in Milltowner earlier this year. The practice offers chiropractic for newborns-18 years, pre- and post-natal care, Kenisio-taping for athletes, injury and wellness care for all ages, and other therapy services. Visit them on their website for more information and to schedule a visit or call 503-789-1014.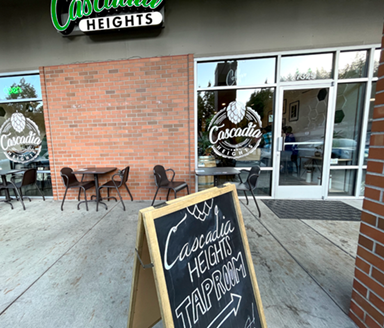 Cascadia Heights Taproom & Coffee House
Open Sunday 6:30 am-9 pm; Monday-Wednesday 6:30 am-10 pm; Thursday-Saturday 6:30 am-11 pm, 7329 SW Barnes Rd (West Hills Plaza east of Miller)
Open early serving coffee, teas, house made baked treats, and breakfast burritos, and open late to serve some of the best craft beer from around the Pacific Northwest! Tuesday Trivia 7 pm weekly, Wine Down Wednesdays, and other special events usually posted on their Facebook page. From the same folks that have brought so much fun to the west end of the Safeway lot, for Forest Heights and other areas in the West Haven/Sylvan/West Hills area. Learn more on the website, or call 403-395-4615.