Library News August 2023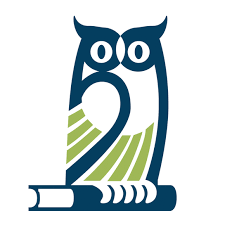 Cedar Mill and Bethany Community Libraries Events and Programs
All Ages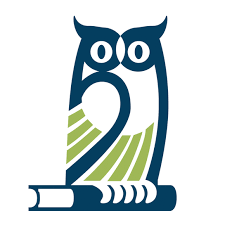 Kids
Teens & Tweens
Adults
Cedar Mill and Bethany Community Libraries Events and Programs
All Ages:
Find Your Voice: 2023 Summer Reading Challenge
Everyone can participate in our Summer Reading Challenge. Visit the Cedar Mill Library website to learn more.
Bethany Village summer concerts
Thursday, August 10, 6-9 pm, Bethany Library
Drop by the Bethany Library Annex during the summer concert for fun outdoor activities and to play games inside while cooling off!
Kids:
Find more fun for kids on our website's kid events page.
Create with LEGOs
Wednesday, August 2, 10:30-12 pm, Cedar Mill Library, ages 5+
Tuesday, August 15, 10:30-12 pm, Bethany Library Annex, ages 5+
Join us for our popular drop-in program for kids who enjoy building, creating, and imagining with LEGOs.
Grab and go crafts
Friday, August 4, Library Hours, Cedar Mill Library & Bethany Library
Pick up craft supplies at either library. Crafts are available on a first-come, first-served basis while supplies last! Only one per child, please.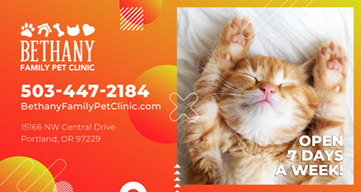 Dance party
Wednesday, August 23, 10:30-11:15 am, Bethany Library Annex, ages 2+
Get those wiggles out to fun, upbeat songs kids will love! Drop in anytime during the program; no registration is required.
Pokémon party
Thursday, August 24, 10:30-12 pm, Cedar Mill Library, ages 6-11
Join us for crafts, Pokémon tournament video games, and more. Feel free to bring your own cards and/or handheld console if you wish.
Family storytimes
Tuesdays & Fridays, through August 11, 10:30-11 am, Cedar Mill Library
Tuesdays & Wednesdays, through August 9, 10:30-11 am, Bethany Library Annex
Join us for stories, rhymes, songs, and movement! Ages 2+. Learn more about storytimes on the Cedar Mill Library website.
Teens & Tweens:
For more resources, visit our website's teen events page.
Escape Room: Break out of Lemoncello's Library
Friday, August 4, 1:00-1:45 pm, Cedar Mill Library, ages 8+ and families
Can you and your friends escape Mr. Lemoncello's library after getting locked in after school? Registration required.
Make your own candy sushi!
Sunday, August 13, 2-3:30 pm, Bethany Library Annex, ages 11-18
Come learn how to roll your sushi…with candy! All the fun of sushi, with none of the fish. (Well, maybe some Swedish Fish.) Materials provided; registration required.
Teen movie night
Friday, August 18, 5:30-7:30 PM, Cedar Mill Library, ages 11-18
Come cool off at the library with Teen Movie Night! Bring your sailing skills and sense of adventure, but leave your pet pigs and roosters at home as we watch an animated Disney film. Snacks are provided; registration recommended.
Adults:
Learn more about groups for adults at our website's adult events page.
Practice your Spanish skills!
Wednesdays, August 9, 6:30-7:30 pm, Cedar Mill Library
Want to practice your Spanish with other language learners? Join us for a Spanish language conversation hour every second Wednesday of the month in person at the Cedar Mill Library. The conversation hour is not an instructional course but an excellent opportunity to chat and improve your Spanish language skills through facilitated conversation.
Bridging the divide
Saturday, August 12, 10-1, Cedar Mill Library
In our current polarized political environment, many people avoid or dread political conversations with friends or family members whose politics differ from theirs. They rightly worry that any attempts at political discussions will devolve into arguments and acrimony, resulting in hurt feelings or anger. Braver Angels Skills for Bridging the Divide Workshops teach skills for having respectful conversations that clarify differences, search for common ground, and affirm the importance of the relationship. They also give participants a safe environment to practice those skills.
Takohachi X performance
Thursday, August 17, 6:30-7:30 pm, Bethany Library Annex
Takohachi X is a powerful musical performance by Yumi Torimaru and Kohei Kimura. Experience Tsugaru-shamisen, Shinobue (bamboo flute), Shakuhachi, and vocals from old Japanese history to new original compositions.
Medicare 101
Wednesday, August 23, 6:30-7:30 pm, Cedar Mill Library
Join Michelle Hernandez from Health Plans in Oregon as she goes over the basics of Medicare, what parts are right for you, and how to enroll. There will be plenty of time for questions at the end.
Health coverage basics
Wednesday, August 30, 4-5:30 pm, Bethany Library Annex
Join an Oregon Health Insurance Marketplace representative to talk about health coverage basics and how special enrollment periods work.
Winterize your garden
Thursday, August 31, 6:30-7:30 pm, Cedar Mill Library
The harvest is complete and the flowers have faded…now what? Join an OSU Extension Service Master Gardener to understand what to do and not to do to prepare your garden for the winter. Topics will include managing a vegetable or edible plants garden to reduce overwintering of pests and disease, how to support wildlife in your garden over the winter months, and plants that can be enjoyed in the winter months in the Willamette Valley.
Monthly groups for adults
Questions? Write askuscml@wccls.org and visit the Cedar Mill Library events page.
Writers' Mill
Sunday, August 20, 1-3 pm, hybrid
Join a community of writers meeting in person at Cedar Mill Library or online over Zoom! This month's speaker is author/editor Sheila Deeth, talking about the purpose and joy of editing–both for others and ourselves. The deadline for submissions to our annual anthology is fast approaching. Members will learn about creating a worthwhile collection. Ask our friendly librarians for the Zoom link or sign up on the Portland Writers' Mill website.
Owl Book Group
Friday, August 25, 10:30-12 pm, Cedar Mill Library & Zoom
Learn which titles the group will discuss monthly by visiting our website calendar.
Voices in Verse
Saturday, August 26, 10:30-12 pm, online via Zoom
Share your poetry or listen to others read their favorites.
Save year-round through Second Edition Resale!
Tuesday to Saturday, 10-4, Sunday, 12-4, 1050 NW Saltzman Rd.
Visit Second Edition Resale for new-to-you treasures at unbeatable prices! Look for colored tags to save 50%-75% off already low prices. All proceeds from Second Edition Resale purchases and item donations support Cedar Mill and Bethany Community Libraries. Store and donation hours are Tuesday-Saturday, 10 am-4 pm.
Upcoming Themes:
Aug 1-6: Tropical
Aug 7-27: Back to School & Western
Aug 28-Sep 3: Storewide SALE!
Learn more on the Cedar Mill Library website, and see the store's latest treasures on Instagram and Facebook (@SecondEditionResale).
Library book sale
CMBCL's Book Sale offers over 2,000 titles at great prices waiting to be yours! 100% of your Book Sale purchases and donations benefit the nonprofit Cedar Mill and Bethany Community Libraries. Questions about donating? Call (503) 644-0043 x 116 or visit our book sale website.