Community News August 2023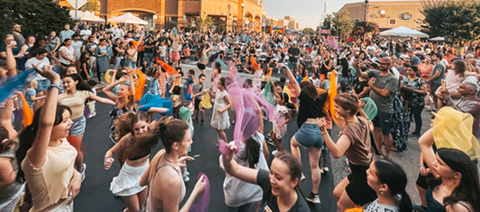 Fiddler on the Roof
July 28-August 6, Lovegood stage at 16260 NW Bronson Road, see Tickets page for times
Lovegood Performing Arts Company partnered with Habitat for Humanity Portland Region ReStores, Rick's Custom Fencing & Decking, and Raindrop Roofing Northwest to divert thousands of pounds of roofing, fencing, and other building supplies originally destined for the landfill to create the Ukrainian town Anatevka for their Fiddler on the Roof production.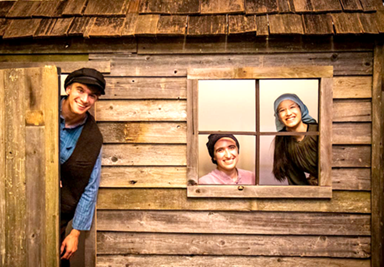 Artistic Director Evan Aldrete shares his artistic vision for this show: "Our take on this project is similar in the story telling from our good friend Tevye, but we are breaking the fourth wall with our theater goers! We wish for you to join the people of Anatevka in their journey through their day-in-the-life in a small town. The town surrounds the theater putting patrons in the middle of town. They say you can learn a lot from walking a mile in someone's shoes, so we are making room for this experience to happen for all our patrons."
Creating that immersive theater experience for patrons takes a lot of town building supplies, which is where local companies stepped in to divert what was once headed to the dump into materials to create an already aged small town.
Learn more here, and get tickets here.
Childrens' Book Drive & Ice Cream Truck
Saturday, August 5, noon-2 pm, 9755 NW Barnes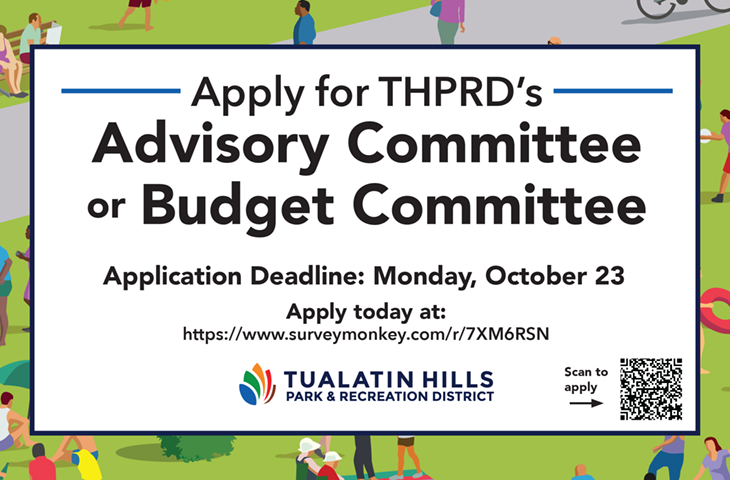 Sonder NW and The Prothe Paulson Team are partnering to support Children's Book Bank and Smart Reading. Children's Book Bank supports literacy development for the underserved.
Please bring any new or gently used books and enjoy a sweet frozen treat.
Arbor Cascadian Neighborhood Yard Sales continue
Saturday and Sunday, August 5-6, 9 am to 5 pm, look for signs at Thompson & Evergreen
The neighborhood surrounds the Fire Station on Thompson Rd and contains around 50+ homes. Multiple houses participate.
CMBA August meeting
Tuesday, August 8, noon, The Ackerly, 11795 NW Cedar Falls Dr
The Cedar Mill Business Association welcomes Lisa Mentesana, the executive director and cofounder of the Beaverton Resource Center, to learn more about the BRC, a central hub of in-person and online social services for Beaverton residents struggling with hunger, housing insecurity, and poverty.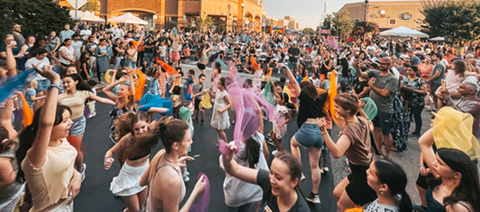 Bethany Village summer concerts
Thursday, August 10, 6-9 pm, Bethany Village Centre, 4720 NW Bethany Blvd
Join us for our third Summer Concert of the year, featuring a variety of vendors, live music, intermission acts with young, local talent, carnival rides, kids' activities, a school supply drive, and more! Learn more on the Bethany Village Website.
SAMBA Bottle and Can Drive
Saturdays, August 12, September 9, Sunset Church, 14986 NW Cornell Rd, free
Drop off your redeemable bottles and cans to help us raise funds for the band programs at Sunset High. Bring them in any container or use our provided bags and we'll give you a new bag for next time. Reach out to us with questions at samba@sambanote.org.
James Recycling Event
Saturday, August 12, 10-12:30 pm, Columbia Headquarters, 14370 NW Science Park Dr, $3/bag
Accepted items are listed here and no curbside recycling items. We take payment in cash or card. If recycling fees pose any hardship for you, please reach out at jshrecycling@gmail.com. Please note that if the temperature reaches extreme highs, we will need to reschedule the event.
Beaverton Night Market at The Round
Saturday, August 10, 5-10 pm, The Round: 12600 SW Crescent St., free to attend
The Beaverton Night Market exists to create a vibrant, intercultural, family-friendly space that is reminiscent of night markets internationally. The Market offers a gathering space with multicultural food and crafts for families of all backgrounds.
The event features over 60 vendors selling food, art, clothing, and more. Two stages feature cultural music and dance performances all evening. The Beaverton Night Market fosters spaces for cross-cultural exchange, emerging food/craft vendors, and a fun, family-friendly environment.. Watch a YouTube video of previous markets!
Raksha Bandhan: Living with Limitless Love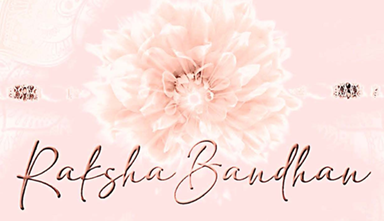 Saturday, August 19, 4:30-6 pm, Leedy Grange Hall, 835 NW Saltzman Rd., free, registration required
Join us for a very special Raksha Bandhan celebration, filled with wisdom, reflection, and good vibrations with special guest, Sister Hema Patel from the Brahma Kumaris Anubhuti Retreat Center in Novato, CA. Learn more and register by email: portland@us.brahmakumaris.org, or phone: 541-343-5252.
Chess4Girls PDX
Sunday, August 20, 1:30-4:30 pm, 4888 NW Bethany Blvd, Suite K2, Bethany Library Annex/online, free
Join us for all-girls chess events! Tournaments are both in-person and online, open to all ages, and prized with no cost to you! Socials are a great opportunity to meet new friends, review games, do chess-related crafts, and listen to guest speakers. Our goal is to grow the Oregon female chess community, empowering and encouraging young women to join a predominately male activity. Visit the Chess4Girls website to register, subscribe to the newsletter, view previous event pictures, and more!
Ask WSCO
What are some ways to boat safely while enjoying the waterways? If your plans to beat the heat this summer include any boating activities, we encourage everyone to strengthen their boating safety skills before heading out to the water to reduce any potential risks.
Take a boating safety course
ALWAYS wear a properly fitted life jacket
Never operate a boat impaired
Check equipment on the vessel
Know the nautical "rules of the road"
Keep a "weather eye open" and check the forecast before departing
Have a safety kit onboard at all times
Watch out for others in the water
If boating in Washington County, you may see the Washington County Sheriff's Office Marine Patrol Team patrolling areas such as Hagg Lake or the Tualatin River. Marine Patrol's priority is to keep all county waters safe and enjoyable for the community through education, environmental stewardship, and proactive enforcement. The team provides the best service possible for those utilizing the excellent water resources in the county.
The Oregon State Marine Board is also a great resource for safety education while visiting our waterways. For more information, visit the OSMB website. Make the best of your boating adventures but keep it fun for everyone and boat safely! Ask WCSO is produced by the Washington County Sheriff's Office.
TVF&R offers Career Day
Applications open August 1, deadline to apply is September 1, program begins Saturday, October 14, 8-5:30, Sherwood Training Center
Tualatin Valley Fire & Rescue is gearing up to offer a unique Career Day with activities to give people an inside look at what it's like to be a firefighter. Candidates interested in applying for TVF&R's Career Day must be 18 or older and can apply online on the TVF&R website, under Outreach. TVF&R will select as many as 35 participants for Career Day. Applications may stop before September 1 if the District receives enough applications for consideration.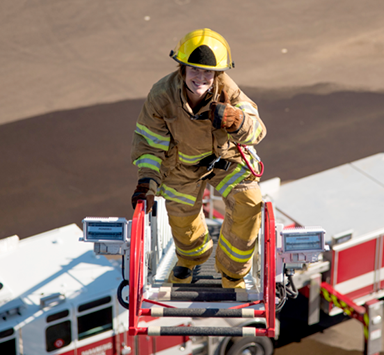 Participants will learn more about job requirements and TVF&R, including hands-on experiences in primary firefighter responsibilities as well as presentations about station life, career and volunteer opportunities, the hiring process, emergency medical services, fire prevention, public safety education, and more. Participants will rotate through activity stations at the Training Center in Sherwood and have a chance to talk with education partners from several colleges and universities about their respective emergency medical services and fire science programs.
"One of the things I'm passionate about is creating a fire department that is welcoming to everyone," said TVF&R Fire Chief Deric Weiss. "I want young people to understand how the fire service works, how they can help create safer communities, and how they can be a part of our organization. Our ranks should better reflect the community we serve. Career Day is a great opportunity to learn about firefighting, emergency medical care, fire safety, and stewardship."
Master Recycler Class
Seven Wednesdays, 6-9 pm in September & October plus two Saturdays 8 am-2 pm, see below; attendance is required for all dates, Washington Street Conference Center, 102 SW Washington St., Hillsboro
Learn from the experts. Become a resource in your community. Make a difference. ¡Los voluntarios bilingües son bienvenidos!
Take a seven-week training on the latest information on repair, reuse, compost, toxics, equity, climate, and of course recycling. Then, volunteer 30 hours to inspire action in your community.
Seven Wednesdays 6-9 pm on September 13, 20, 27, and October 4, 11, 18, 25, plus two Saturdays 8 am-2 pm September 23 and October 14. Attendance is required for all dates. Learn more here and apply today!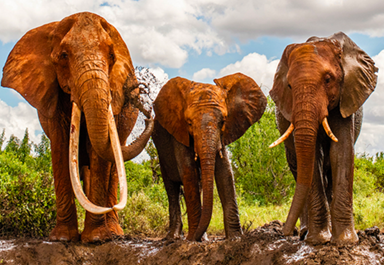 Big Horn Brass presents Walking with Giants
Saturday, September 9, 3 pm, The Reser, 12625 SW Crescent Street.
Tickets are available online on the Reser website! Popular local ensemble Big Horn Brass approaches their 40th anniversary under the artistic direction of founder Andrew Harris by commissioning and premiering this work by exciting Portland composer Nicole Buetti! Inspired by the grandeur, dignity and modern peril of the elephant, Ms. Buetti's colorful and evocative use of brass and percussion will be enhanced by stirring video footage of these remarkable animals. Don't miss this exciting & unique event, sure to leave a vivid impression.
This fall concert, conducted by David Bryan, will feature two other original compositions. "A Musical Guide to the Big Horn Brass," by our longtime friend and associate Philip Neuman, is an enchanting and good-humored work presenting all of the instruments in our ensemble with music and narration. "The Risk of Birth" is by composer and choral conductor Stephen Galván, a piece originally for chorus and now adapted for brass by the composer at the request of Andrew Harris.
This characteristically varied program will also include arrangements of well-known music by Debussy, Johann Strauss Sr., Leonard Bernstein, Richard Wagner, and others, all arranged by local friends of Big Horn Brass. This promises to be an uplifting, thought-provoking, and inspiring musical afternoon–come experience it with us!
About Nicole Buetti
Nicole Buetti is an award-winning composer, with over 400 recorded and published musical works in a wide variety of genres. She composes extensively for chamber ensembles, large ensembles of various configurations, as well as children's music and music for media. When she's not composing, Nicole is an active contrabassoonist and bassoonist. She also teaches bassoon at the University of Portland, Willamette University and Clark College as well as maintaining a large private studio. Nicole thrives on creating music that uplifts, educates and engages audiences. Nicole strives to create stimulating music that all audiences can enjoy while embracing the beauty and whimsy of the world around us.
About Big Horn Brass
Big Horn Brass was founded in 1983 by Andrew Harris. Performing members come from symphonies, bands, and brass ensembles across the Portland/Vancouver area. The group's wide-ranging repertoire includes music from symphonic masterworks, renaissance and baroque eras, original compositions for brass, ragtime, marches, big band jazz, pop/rock groups and the movies. For more information, visit the Big Horn Brass website or their Facebook page.
Viva Village August events
Viva Village is a Beaverton-area grassroots organization of members and volunteers who focus on enhancing and expanding the ways we can age well. We provide connections, programs, volunteer services, and referrals so members can lead engaged, healthy lives. For more information visit the Viva Village website. Please RSVP for all events by contacting vivavillageevents@gmail.com or 503-746-5082. Links for zoom meetings will be sent to those who RSVP. Members-only events are listed on the website and in the web version of Cedar Mill News.
Viva Village events open to the public:
Women's Coffee (In person)
Wednesdays, August 2, 9, 16, 23, 30, 10 am, Jim & Patty's Coffee, 4130 SW 117th
Coffee and conversation. RSVP recommended.
Age Café
Friday, August 11, 11 am-12 pm, Beaverton City Library, 12375 SW 5th Street
Small group conversations exploring topics of interest to older adults with a new topic each month. August topic: Travel. Stay and mingle afterward. Co-sponsored by Viva Village, Beaverton City Library, Washington County DAVS, and Beaverton Committee on Aging (BCOA). Registration optional.
Online Viva Village 101
Saturday, August 12, 10-11:30 am
A fun and informational session about Village life for prospective members and/or volunteers. RSVP for the Zoom link.
Online Viva Village Book Club
Tuesday, August 22, 1-2:30 pm
Selected book: "The Book Woman's Daughter." by Kim Michele Richardson. RSVP for the Zoom link.
Men's Coffee Break
Monday, August 28, 10-11:30 am, Ki Coffee, 4655 SW Griffith Dr. #160
Conversation and coffee. RSVP recommended.
Viva Village events for members and volunteers:
Viva Village Nature Walk
Saturday, August 5, 9:30 am, Willow Creek Greenway and Moshofsky Woods Boardwalk, 1069 NW Waterhouse Avenue (just off NW 158th Avenue). RSVP recommended.
Online Mindfulness Classes
Mondays August 7, 14, 21, 28, September 11, 11-11:45 am (no class on 9/4)
Befriend Your Inner Critic. Befriending your inner critic can help you live more mindfully. Presented by Martha McJacobs, this 5th series will focus on "Beyond the Inner Critic." References for these classes are Make Peace with Your Mind by Mark Coleman, and The Gifts of Imperfection by Brené Brown. RSVP for the Zoom link.
Online Women's Coffee
On hiatus until Tuesday, September 5
Online Tai Chi Classes
Thursdays, August 3, 24, 31, 10-11 am (no class 8/10, 8/17)
Practice Tai Chi technique with certified instructor, Richard Chew. RSVP for Zoom link.
Patio Picnics
Fridays, August 4, 18, 12:30-2 pm
Conversation and lunch on a deck or patio. Bring your own lunch. You will be notified of the location and host a day or two before the picnic. RSVP required by the Wednesday before the picnic. Login to register on the website or contact the Viva Village office.
Bricks for Better Brains for Good
Mondays, August 7, 14, 1-2 pm (last 2 of 6 sessions), Viva Village Office, 4905 SW Griffith Drive #104
A 6-week class for exploring creativity and building cognitive resilience, presented by Viva Villager Natalia Kasperovich. RSVP required. Registration limited. Login to register on the website or contact the office.
Life Stories
On hiatus in August.
Dine Around Beaverton and Beyond
Wednesday, August 9, 1 pm, Oasis Lebanese Cuisine, 14845 SW Murray Scholls Drive
Join members and volunteers for lunch and conversation. RSVP required by 1 pm on Tuesday, August 9. Space limited to 15 people. Please notify the office if you need to cancel.
Living Solo (In-Person)
Wednesday, August 16, 2-2:30 pm, Beaverton City Library, Cathy Stanton Room, 12375 SW 5th Street
Meet in person to share experiences, tips, and strategies for living on your own. RSVP recommended.
Online Living Solo
Thursday, August 17, 4-5:30 pm
Share ideas and insights about solo living. RSVP for the Zoom link.
Thursday Evening Social Group
Thursday, August 24, 5:30-7:30 pm, Stockpot Broiler Restaurant, 8200 SW Scholls Ferry Road
Enjoy an evening of dinner and conversation with Viva Village friends. RSVP required. Seating limited to 15. Please notify the office if you need to cancel.