Nature & Gardens August 2023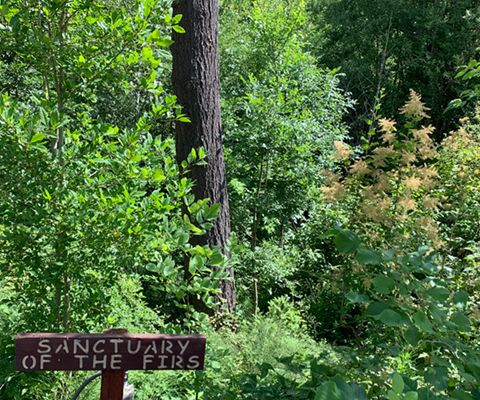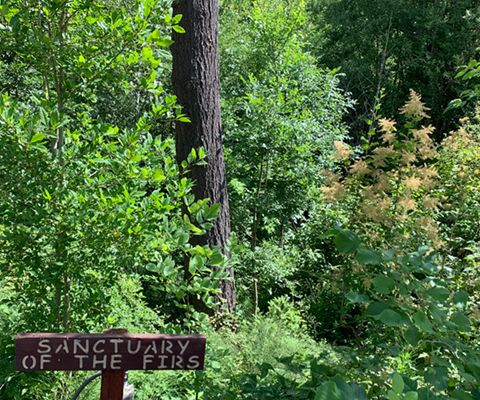 Treekeepers presents: Sanctuary of the Firs Tree Walk
Saturday, August 19, 9 am, St. Andrew Lutheran Church, 12405 SW Butner Rd., Beaverton, free, registration required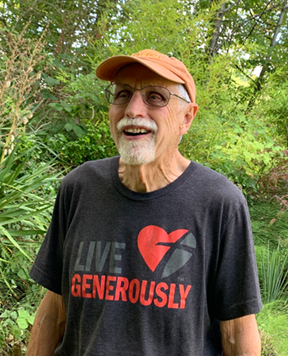 Treekeepers of Washington County works to protect and advocate for trees in urban unincorporated Washington County. Join us for a walk through the Sanctuary of the Firs. Don Nearhood will be sharing insights about ecology and the big trees in the acreage behind St. Andrew Lutheran Church. Come stroll through the shade on a wood chip trail and see what a dedicated group of volunteers can do to restore nature and create a peaceful refuge for both humans and wildlife. Please see the sign up form to register for the event.
Protecting mature trees is the mission of Treekeepers of Washington County. Contact us at treekeeperswc@gmail.com or visit our website to find out more.
Join the Cedar Mill Garden Club
Third Wednesday of each month, 10 am, contact organizer for location
Cedar Mill Garden Club is welcoming new members. We discuss gardening techniques and problems, engage in garden crafts, and take group trips to nearby gardens and nurseries. If you are interested, please contact Club President Cathy Ramsey at 503-866-4222 or through email at cathyramsey308@gmail.com.
Grow Together! Families in the Garden
Saturday, August 12, 10-1, Jenkins Estate, 8005 SW Grabhorn Rd., Beaverton, free, no registration required
An Open Garden event with free family-focused activities for all. During the event we will plant seeds in soil to take home (for preschoolers); transplant starts to take for a winter garden (school age to adults); harvest a summer vegetable; learn wise watering; inspect carnivorous plants; help make an apple twig waddle; relax with a children's story; and do a garden safari.
Come visit, look, feel, smell, and taste what happens in a garden. PNW natives, fruits, vegetable beds, ornamentals, herbs, deer-resistant plants, carnivorous plants, water-wise and pollinator-friendly plants, as well as composting and mason bee displays, will be featured. Pick up gardening tips from Master Gardeners who will answer your gardening questions. Restrooms and children's play equipment are adjacent to the garden. For more information, please visit the WCMGA website.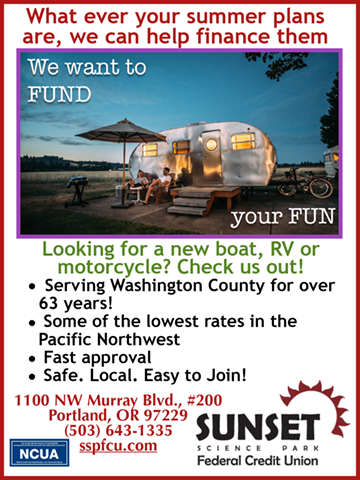 The Washington County Master Gardener™ Association (WCMGA) sponsors a wide variety of gardening–related demonstrations, lectures, seminars, and workshops in various Washington County Oregon locations. Most of our events are free and open to the public. The WCMGA is a 501c3 non-profit supported by hundreds of volunteers, who work to educate the public about sustainable, affordable gardening.
Online Organic Gardening Class
This 15-30-hour course builds on the basics of gardening and provides you with a better understanding of organic gardening techniques & methods and how to apply them to your own y garden. In a short amount of time, you'll be to ready to grow a productive edible garden (veggies, berries, tree fruits) and lawns and ornamental beds all using 100% organic methods.
Because this course is online and entirely self-paced, you can move through the content at your own pace and you can focus on the topics that are the most useful to you. There is even the opportunity to develop a personalized plan with the included Garden Journal activity workbook.
Learn more and get the registration link on this page. The Organic Gardening course was created in partnership with Oregon State University Extension and the Oregon State University Department of Horticulture.