August 2023 Road News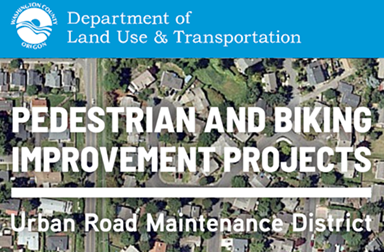 Thompson Road realignment approved
The PDF of the Notice of Decision & Staff report is online here. Following is the narrative and some other excerpts. The complete application package is available at both the Cedar Mill and Bethany libraries. About the only change we see from the plan presented at the CPO 1 March meeting is that they are using portions of the center lane where there are no turn lanes as a planter strip. Just like all other county road projects at this time, while the Project Page lists construction start as Summer 2023, the July 13 "update" states: "The county is reevaluating potential transportation project construction dates due to funding constraints and rapidly increasing costs. This process is expected to take several months." We wrote about that in the July issue.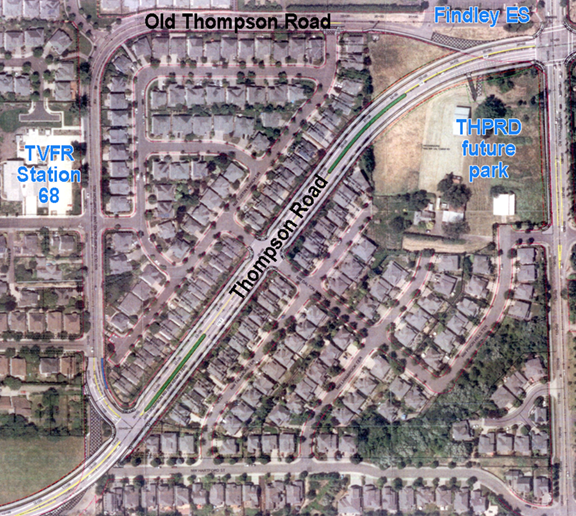 "Washington County proposes to extend NW Thompson Road from NW Kenny Terrace to NW Saltzman Road and reconfigure the current intersection of old NW Thompson Road to a stop­controlled intersection. The existing section of NW Thompson Road will be renamed NW Old Thompson Road and NW Kenny Terrace will be renamed NW Thompson Road.
"The new section of NW Thompson Road (NW Kenny Terrace) will be constructed with two 11-foot travel lanes, 13-foot turn lanes, 5.5-foot bike lane with a 2 foot buffer, a 10-foot multi-use path, 4- foot planter strip with street trees and a Rectangular Rapid Flashing Beacon (RRFB) crossing on the northeast side of the intersection of new NW Thompson Road/NW Dalton Ranch Lane. Additional improvements include changes to the signal at the intersection of new NW Thompson Road/NW Saltzman Road, removal of the existing connection of old NW Thompson Road to NW Saltzman Road, water quality detention pond, upgrades to ADA ramps and a 10-foot multi-use path on the west side of NW Saltzman Road from new NW Thompson Road to NW Creekview Drive (to the south). Lastly, according to the application, access to old NW Thompson Road from NW Tustin Ranch Road will be closed with project completion to prevent cut through traffic in the neighborhood to old NW Thompson Road.
"Land uses within the project's vicinity are single-family residential, Findley Elementary School and a neighborhood commercial center. The school is located on the north side of old NW Thompson Road, while the commercial center is located at the northeast corner of the intersection of NW Thompson and NW Saltzman Roads."
The rationale for the project provided by staff includes these statements: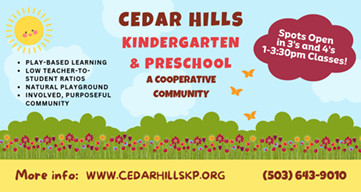 "The current traffic volumes exceed the standards for Neighborhood Routes (the section of NW Thompson Road from NW Hartford Street to NW Saltzman Road is currently designated a Neighborhood Route)."
"The future extension and realignment of NW Thompson Road has long been planned to happen. This future extension is shown in the 1988 TSP and has been anticipated in subsequent TSP updates post 1988."
Several letters of comment and e-mails were received in response to the public notice issued for this project. They are included in the PDF.
The project will cut off a corner of the farm at the existing end of Kenny. The owner says he doesn't plan to appeal.
Pedestrian and Biking Improvement Projects Online Open House
Through August 6, participate here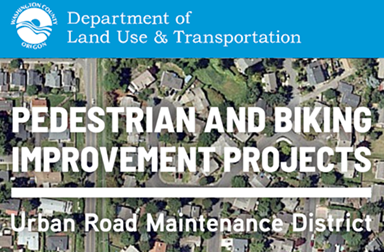 We are invited to help the Washington County Urban Road Maintenance District Advisory Committee decide how to best use the $1 million available for sidewalks, pedestrian crossings, and bicycle facilities. The introduction mentions, "The Pedestrian and Biking Improvement (PBI) Projects program is smaller this cycle due to budget limitations. We have less money for projects than in previous years."
Visit the "tables" to learn about the six proposed projects and provide feedback on how to trim the list on Table 10 "Comment Here". None of the projects are in Cedar Mill but some of them may be in places you currently travel or would like to travel more safely. (Sadly, no cookie recipe offered!)
Metro survey on regional transportation policies, strategies, and investment priorities
Ends August 25, take the survey here or comment here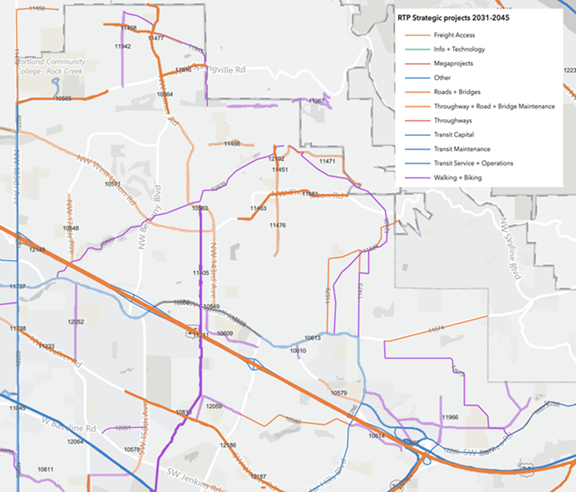 The 2023 Regional Transportation Plan is open for public comment now through August 25, 2023. Your input during this period will help guide the final policies, strategies and investment priorities in the 2023 Regional Transportation Plan and High-Capacity Transit Strategy.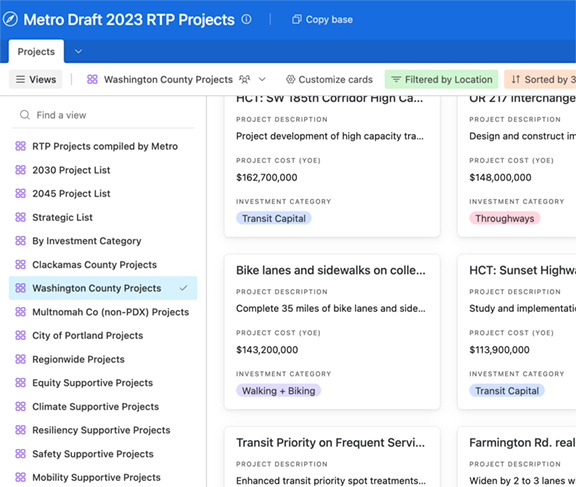 Over the last year, thousands of people who live, work and travel across greater Portland have shared their transportation needs and priorities. People want safe, affordable, and reliable transportation— no matter where they live, where they go each day or how they get there. This input contributed to the 2023 Regional Transportation Plan's vision and strategy for investing in a transportation system that serves everyone. As regional decision-makers recommend refinements to the Public Review Draft 2023 Regional Transportation Plan, they will continue to consider the input received over the last year, along with feedback they hear during this public comment period. Tell them what you think!
Visit the 2023 Regional Transportation Plan webpage to review the plan and the interactive project map and list (you can sort the list by area and other filters). Provide your feedback with an online survey or comment form. Or, share your comments by mail, email, phone, or comment at a Metro Council public hearing at 10:30 am on September 28. More information about the ways to provide public comment is available at: oregonmetro.gov/rtp.

Cornell road work mostly completed!
The new traffic signal at 107th was activated ahead of schedule. We're not sure what remains to be done, but for travelers (pedestrian, bike, and vehicle), the end of construction and the new roads are both welcome.
Oregon 217 Auxiliary Lanes Project continues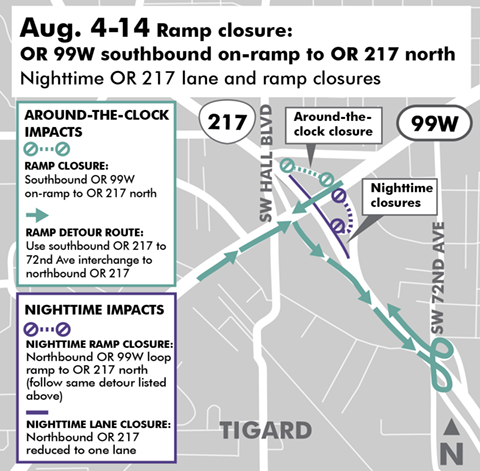 Learn more about the project and construction impacts to travelers on this ODOT webpage. The site also includes contact information. You can also sign up for email updates on the page.
The northbound lane closures were expected to end on July 31.
UPCOMING: southbound OR 99W on-ramp to OR 217 north closed August 4-14 to build a section of the new auxiliary lane.
More impacts are expected to begin in the near future. We will provide more details as they become available. Southbound OR 217 reduced to one lane near the Greenburg Road interchange for several days. The southbound Scholls Ferry Road on-ramp and the Greenburg Road off-ramp will also close during this time.