July 2023 Road News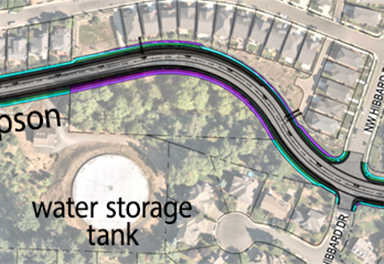 Thompson Road improvements may face delay from county budget shortfall
Last month we wrote about the plans to complete the Kenny/Thompson road project noting that there was a line on the county Project Page about possible delays because of the budget. We later learned this from LUT: "The county is reevaluating potential transportation project construction dates due to funding constraints and rapidly increasing costs. This process is expected to take several months."
The 2023-24 budget that was adopted in June had this detail in the summary: "Reductions to the annual MSTIP transfer. Staff are exploring a range of strategies to mitigate these challenges. Strategies include…reducing project scopes and/or extending project delivery timelines…and delaying construction funding for future projects to allow additional annual General Fund transfers to be used for completing previously committed projects."
We come away with the impression that both the proposed Kenny/Thompson realignment project and the project to improve Thompson east of Saltzman may not occur soon.

The online Open House for the project to widen and improve Thompson east of Saltzman (Saltzman to Marcotte) just wrapped up. We didn't get notice of that until after the June issue was published (it was open June 9-29), but we shared the information in the web version and with a link on the Cedar Mill News Facebook page and many readers visited the Open House and provided feedback.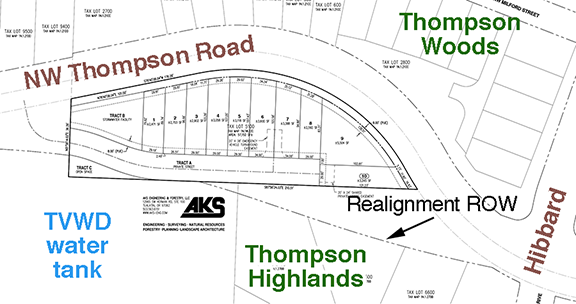 Some of those who commented got responses from LUT, including this standard response about concerns with the curve and the Biggi proposed development: "You asked about the curve west of Hibbard Drive. We have no plans to straighten this portion of Thompson Road and no money was allocated to realign this section of road. The curve meets federal standards, including signs. Our traffic engineering staff determined that adding turn lanes where needed, bike lanes, sidewalks and additional streetlights will better improve safety. Our project team is also looking at ways to increase sight distance at Hibbard Drive, within the limited scope of our project.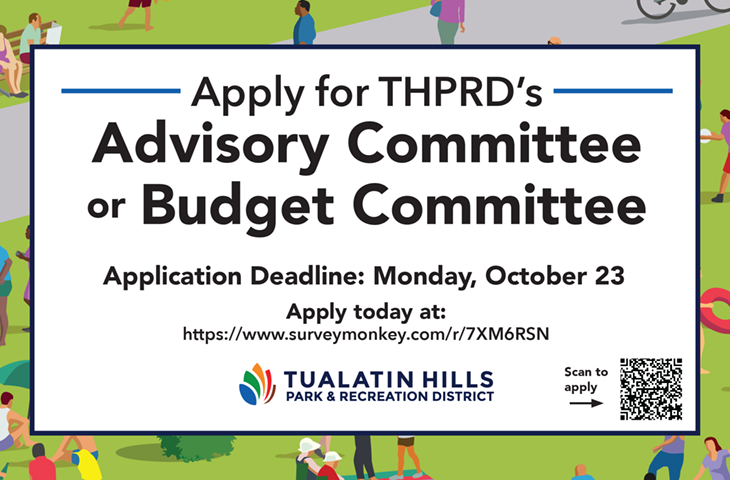 "Exceptions" will be required to approve the design since it doesn't meet normal road standards. Neighbors who have been watching this project commented about missing crash data; lack of information about the proposed entrance to the Biggi development; and other problems. They have a website outlining their concerns.   
Pedestrian and Biking Improvement Projects online open house
Open for comments from Friday, July 21-Sunday, August 6, 2023
Washington County's Urban Road Maintenance District Advisory Committee (URMDAC) is seeking comments on proposed Pedestrian and Biking Improvement Projects for funding. Share your feedback in an online open house.
In the past LUT hasn't posted these open house comment opportunities until the day they open. We are happy to see that at least this one is getting advance notice.
Cornell Road sidewalk grating to be removed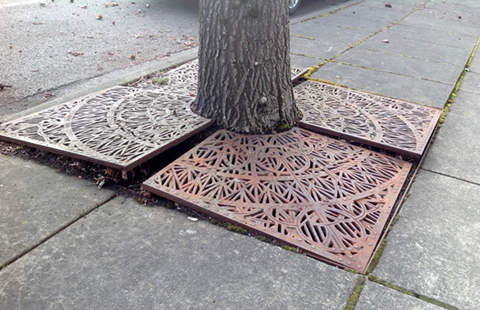 In April we shared a reader's concern about grating around the street trees on Cornell that was buckling because of tree growth. We finally learned about the county's plan to fix the problem. LUT said, "Staff have looked into the damaged grates and are developing a potential plan to remove the grates and fill the tree wells with a porous asphalt that allows water to infiltrate into the soil." The grating was specially made for the project with "Cedar Mill" included in the cast iron. LUT says they can't re-use them since they are no longer functional. It's disappointing that they weren't designed to accommodate tree growth. The Cornell Road project began around the time we started Cedar Mill News! Here's a link to an article in the second issue.