Cider Festival in September: logo contest, vendors wanted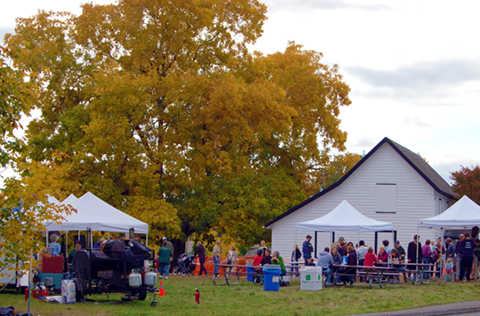 Sunday, September 24, noon-4 pm, JQA Young House Park, NW 19th & Cornell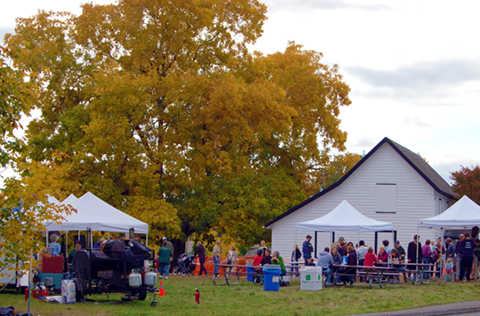 Cedar Mill's annual celebration is coming around again soon. Since 2007, we've gathered in the park next to our historic JQA Young House for free cider freshly pressed on-site, history, music, food, kids' activities, information from local groups, and a variety of vendors. Make sure it's on your calendar! Find us on Facebook too.
Logo contest
Deadline July 26, 5 pm
It's time for the event to have its own logo! We're gathering a prize package and calling for entries. It's open to everyone—graphic designers, students, artists—and you may enter multiple designs. One way we would like to use it is for reusable cider cups that we'll sell in advance, so we're on a short deadline.
A good logo should be:
Color-independent: looks good in both color and black-and-white.
Relevant: communicates the spirit of the event
Scalable: looks good at sizes from one-half inch to two feet
Memorable and recognizable: sticks in your mind and isn't easily confused with other brands
Simple: it's a symbol, not an illustration. No shadows or complicated details
Compact: not too tall or wide so that it can be used in a variety of ways
The logo doesn't have to include the organization name but can include typeface suggestions for the accompanying text. You may submit as many designs as you want.
Contest entries can be submitted electronically (as a jpeg or PDF at 300 dpi) by 5 pm on Wednesday, July 26, to info@cedarmillnews.com. We may request modifications if we like the general idea. Send questions to the same email. Please pass this along to anyone you think might be interested.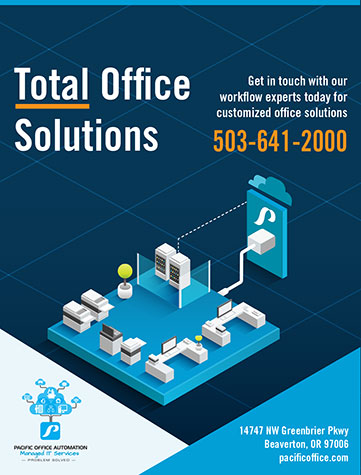 Vendors wanted!
In addition to the live music, cider, and the big history tent, we welcome local food, craft, plant, and produce vendors to apply. We already have several from previous years, but there is room for more. Our sponsor, Tualatin Hills Park & Recreation, can provide a canopy, table, and chairs if you don't want to bring your own, and the vendor fee is a flat $25. Fees go to support projects of the Cedar Mill History Group. Send information and a photo or two to info@cedarmillnews.com