Park News July 2023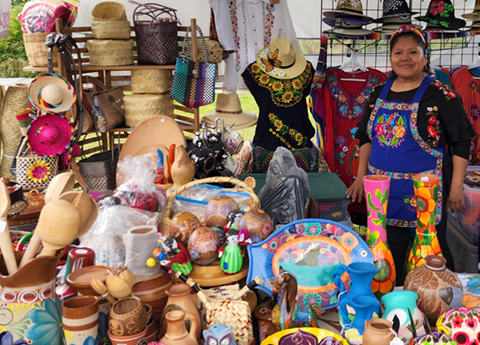 Fitness in the Park
Join us for a full calendar of Fitness in the Park this summer. Find the schedule here: fitness-in-the-park. Here are some Cedar Mill area activities.
Forest Bathing at Jackie Husen Park
Fridays, June 26-August 26, Jackie Husen Park, 10955 NW Reeves St., free
Meet at the trail next to the handicap parking spot.
Zumba at Terra Linda Park
Saturdays, June 26-August 26, Terra Linda Park, access S of Burton & E of 139th
Meet next to the baseball field.
THPRD Walk with Me events near Cedar Mill
July 12, 9:30 am, Commonwealth Lake Park, SW Butner Rd &, SW Huntington Ave.
Meet at the park entrance on SW Foothills Drive and SW Dellwood Ave.
August 2, 9:30 am, Jackie Husen Park, 10955 NW Reeves St.
Meet near park entrance at 10955 NW Reeves St.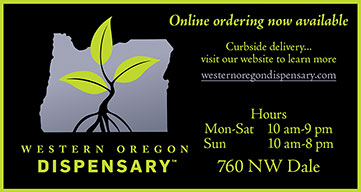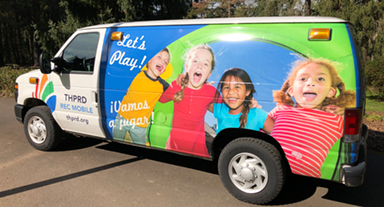 Rec Mobile & Nature Mobile
Providing FREE programming in local parks Monday-Friday in July & August. Check our website for details. Rec Mobile is also offering a FREE summer camp for families in low income housing, receiving financial aid, or experiencing homelessness.
July THPRD Events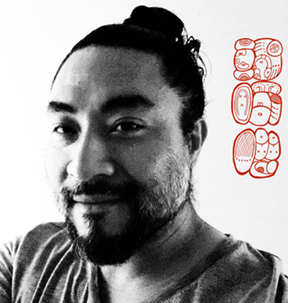 Mayan Art Exhibition
Through August 6, Conestoga Aquatic & Recreation Center, 9985 SW 125th Ave
Join us in exploring the unique artwork of Ch´i´ibal Kaan (Pedro Parra) in an amazing Mayan Art Exhibition full of rich culture of ancient Mayan heritage!
July 4th Concert & Celebration
Tuesday, July 4, 11-2 pm, Veteran Memorial Park, Intersection of Washington/Watson & 7th, free
In partnership with the City of Beaverton, American Legion Post 124, and Bethel Church, bring your family, grab lawn chairs or blankets, and meet your neighbors and friends for a summer afternoon of fun and music. Visit here for more information.
Eid-al-Adha Celebration
Sunday, July 9, 4-8 pm, Cedar Hills Park, 2300 SW Cedar Hills Blvd., free
This event is held to honor the Arabic community in Beaverton and the holiday Eid al-Adha, as well as Arab American Heritage Month.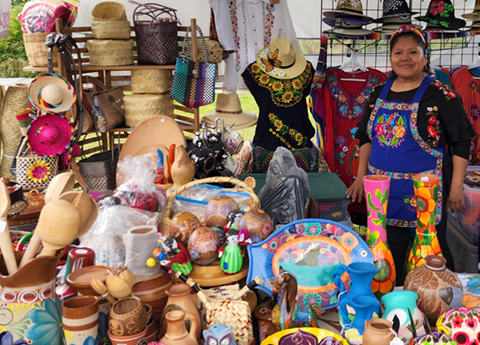 Tianquiztli 2023: Anahuaca Cultural Market
Saturday, July 15, 6-8 pm, Schiffler Park, 5495 SW Erickson Ave., free
Join Macuilshochitl at the 2023 Tianquiztli-Anahuaca Cultural Market. There will be music, dance, arts & crafts, and traditional food! The event also features Ch´i´ibal Kaan Prehispanic Mayan sounds, Meshica-Tolteca dance, and Grupo Latitudes music band. There will be pambazos, tacos, corn on the cob, agua fresca, and other delicious food.
Concert in the Park
Thursday, July 27, 6-8 pm, Commonwealth Lake Park, SW Foothill Dr & SW Huntington Ave, free
We've lined up some amazing local musicians to get you grooving and moving. And with the beautiful lake as the backdrop, it's sure to be a picturesque and unforgettable experience. Visit here for more information.
Picnic in the Park
Friday, July 28, 10-2 pm, Tualatin Hills Athletic Center, 50 NW 158th Avenue, free
This is a family-friendly event that includes crafts and games.
Peruvian Cultural Fest
Saturday, July 29, 3-8 pm, Cedar Hills Recreation Center,11640 SW Park Way, free
This is a family-friendly event that includes crafts and games.
THPRD Budget Update
The THPRD Board of Directors adopted next year's budget in June. Like many agencies, THPRD continues to experience significant funding shortfalls. Looking ahead, the district will need to find a way to fill a projected $16 million-dollar funding gap in the next couple of years. Since March, the Board has been discussing funding options, including an operating levy, used by other agencies like the Beaverton School District, which THPRD has utilized in the past. THPRD will be forming a community-led group to explore the possibility of an operating levy for voter consideration sometime in 2024.
Roadwork Impacts HMT Campus
Washington County is widening Walker Rd. near the HMT campus, now through December 2024. There will be traffic impacts. Learn more on the c: county's transportation page.
Bronson Creek Greenway
Contractors will begin habitat enhancements for native turtles this month and will temporarily be removing water from the pond and grading soil in the meadow.
Pickleball Lines
Pickleball lines were added to four tennis courts next to Sunset Swim Center. Outdoor courts at Garden Home Park, Center Street, and Sunset Park have been repaired.
Listings edited by Victoria Jimenez.