Garden News July 2023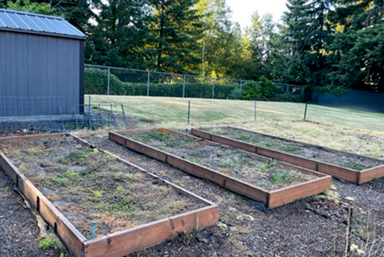 Private garden plot available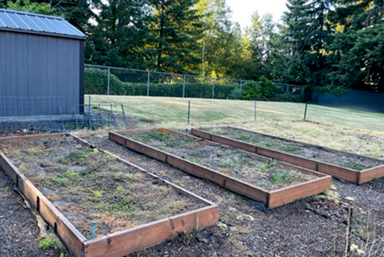 A neighbor has a large, dedicated garden area with three raised beds, plus a flat area for other options/plants, etc. in the Cedar Mill area. She has no plans to use it and wonders if there are neighbors that would love to have a garden but don't have space. She says, "I would require them to keep it managed at all times. The entrance is locked because I have a dog. I will not give anyone the key, but will always be here for when they want to come in."
If you are interested, contact Virginia Bruce at info@cedarmillnews.com and I'll put you in touch!
Master Gardener programs
Invertebrates and Vertebrates
Saturday, July 15, 10-1, PCC Rock Creek, 17705 NW Springville Rd, free
Join Washington County Master Gardener volunteers at the Education Garden for hands-on activities for the whole family, celebrating invertebrates and vertebrates while learning about some of the insects in the garden. Visit some animals from the Farm as well! No registration required; parking is free. For more information, visit the WCMGA website.
Herbs!
Saturday, July 22, 10 am-12 pm, WCMGA Learning Garden, Jenkins Estate, 8005 SW Grabhorn Rd, Beaverton, 97007, free
In this class hosted by Washington County Master Gardeners, we will tour the learning garden "Herb Spiral" and the estate's historic "Pioneer Herb Garden". We will share information about the growing and harvesting of herbs as well as their culinary uses. This is a great way to start planning for or adding herbs in your garden! This program will be led by Anna Stubbs, Judy Fenker, Candy Wells, and Sarah Gramm Wolf, OSU Extension MG volunteers. This is approved for 1 hour of MG Education Credit. For more information, visit the WCMGA website.
The Washington County Master Gardener™ Association (WCMGA) sponsors a wide variety of gardening–related demonstrations, lectures, seminars and workshops in various Washington County Oregon locations. Most of our events are free and open to the public. The WCMGA is a 501c3 non-profit supported by hundreds of volunteers, who work to educate the public about sustainable, affordable gardening.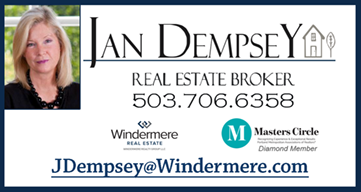 Ten Minute University
Clackamas County Master Gardeners have loads of online resources for everyone. We have wrapped up weekly online seminars. Check out all 2023 webinar recordings here.
July Gardening Tips
Learn the difference between Bees, Wasps, Flies
Take a look at Garden Bees of Western Oregon
Get ideas for Attracting Beneficial Insects& download Handout
Be on the lookout for Invasive Pests and Look-alikes
Design Tips
Got shade? Check out Making a Shade Garden
Want more color? Year-round Colors in the Garden offers ideas
Subscribe to their monthly newsletter and watch for the fall courses!
OSU Extension Service
Daylight hours are at their peak and plants are putting on growth. Also popping up are questions — how do I care for mason bees? How do I preserve my harvest? What do I need to keep an eye on this month? We've got answers, along with an opportunity to power up your gardening game. Get our July Garden calendar here.
Expert guide for pickling vegetables
One of the best ways to preserve your garden bounty is to pickle it. Discover how much fun fermentation can be along with recipes, processing times and a safety checklist. Get all the tips here!
Manage Wildlife Conflicts in Your Home and Garden
Whether it's rats, deer, or raccoons, you don't want them messing with your garden. Learn to manage wildlife conflicts by thinking about it from an animal's point of view. Blocking access is one way to go about it. Get more tips here!
Subscribe to their newsletter here.
Ask Extension is a way to get answers from the Oregon State University Extension Service.
We have experts in family and health, community development, food and agriculture, coastal issues, forestry, programs for young people, and gardening. Please choose your county and enter as much relevant detail about your question as possible. We will do our best to respond to your question within two business days.
Home Orchard Education Center
Are you trying to wrap your head around summer pruning your fruit trees? Perhaps you want want to try your hand at summer bud grafting and master a new skill? Never fear! We've got you covered with lots of summer workshops packed with fun in the sun! Visit our Organic Orcharding Workshop Series to see all our summer offerings.
Stay in the Fruit Loop! Sign up to receive our newsletter and receive monthly orcharding educational content, get word of upcoming community events, and be the first to know when new workshops are posted!
Japanese beetle eradication project
The Oregon Department of Agriculture began the seventh year of treatment against Japanese beetle in April of 2023. Areas with lawns and ornamental planting beds within the treatment boundary were scheduled to receive up to two treatments for ​Japanese beetle control in April, May, June, or July 2023. Treatment consists of one treatment of a granular larvicide applied to all grass lawns and/or ornamental planting beds in areas where beetles were detected in 2022. In areas with high beetle densities a second supplementary foliar application is scheduled. For more information: visit the Japanese Beetle Project website.​
Yard debris quarantine​
Due to budget constraints the Oregon Department of Agriculture (ODA) cannot offer free yard debris collection and disposal services for residents living in the Japanese beetle yard quarantine. So instead, ODA is prioritizing pesticide application and trapping in infested areas. In addition, to help monitor any possible spread, ODA will increase the number of traps placed for detecting Japanese beetle in areas where yard debris waste is brought for disposal.
Lawmakers will allocate agency budgets for the next biennium (2023-2025) by the end of June. At that time, ODA will reassess costs and the ability to pay for yard debris collection and waste management in 2024 and beyond.
Thank you to those who have supported the quarantine over the past six years. ODA asks for the public's continued support. The best way to help limit the spread of Japanese beetle currently is to ensure you are not moving any plant material, including outdoor potted plants, to new locations outside of Washington County. Also, please refrain from participating in any plant swaps if you are within the treatment area. To see if you are within the treatment area please visit oda.direct/jbmap. (The area has changed somewhat because some previous traps collected no beetles!) Residents in Washington County can continue to use their curbside yard debris bins as usual.
For more information on where to take your yard debris material (for those within a treatment area), please consult this list of participating disposal sites: Yard Debris Waste Disposal Sites in Washington County