Noyes Development celebrates 30 years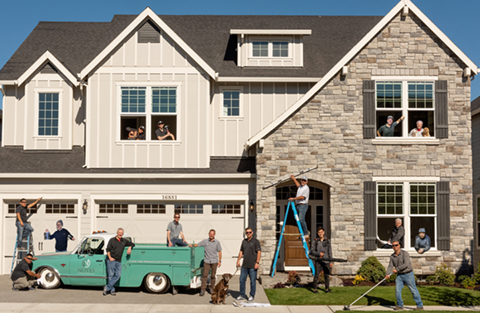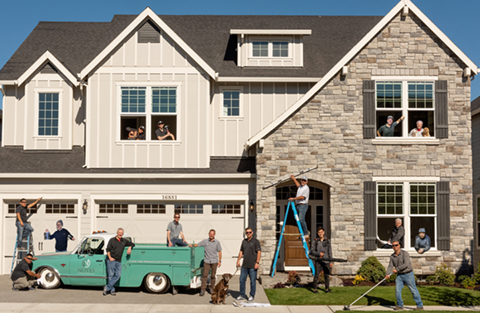 We wrote a Featured Business article in 2017 about this local developer. Now six years later, they are celebrating a big anniversary and they wanted to catch us up on recent news. Alex Vidal, Marketing Coordinator, shared these updates.
"We are nearly sold out of Creekview Ridge and Finnley Woods, 106 lots and 24 lots, respectively. We recently started construction on Greenway Grove. Located off Main Street in Hillsboro, Greenway Grove is a 12-lot neighborhood offering high performance, zero-energy ready homes. The neighborhood is on a cul-de-sac with greenway lots and three car garages available.
"We also have 25 upcoming homes in Laidlaw Meadows, which will be just east of the intersection of NW Laidlaw and NW Saltzman. Construction will begin for that project in late October. We have many great projects in the pipeline coming to Bethany and Cedar Mill over the next couple of years.
Vidal posted this history on the company Facebook page. "On March 23, 1993, Peter Noyes officially founded Noyes Development. For three decades as a local company, we secured a solid reputation by building high-quality, classy, and innovative homes while setting the leading standard in home building.
"Looking ahead, we remain committed to setting the leading standard, while incorporating all of the exquisite features and amenities of a luxury home. This commitment to excellence and the outstanding community locations ensure that a home built by Noyes Development will be desirable now and for many years to come.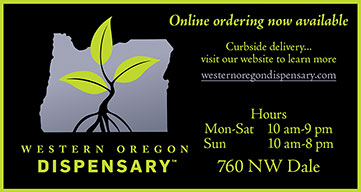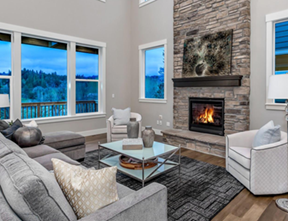 "I don't know exactly how many homes or lots we have created in 30 years, but I look back with a smile as I recall a nervous 30-year-old starting his first 22 lot subdivision. I am truly excited about what is yet to come and the future of our company." …Peter Noyes.
They answered our questions about changes since 2017.
Are there new construction practices you've implemented?
"In mid 2020 we implemented AeroBarrier in our construction practices. By using this product, it makes the building envelope of our homes much tighter, which leads to a more energy efficient home, saving the homeowner in utility bills. It also makes for better air quality as you have more control of what air gets into your house. This is extremely helpful during wildfire season as you can filter the air that you breathe."
How's it been working with Washington County? I hear complaints all the time about inspection and permitting delays. Be honest!
Washington County staff that we work with are wonderful people who care about their jobs and the community. Unfortunately, due to funding structures and other cyclical factors, they have been understaffed recently. There were extensive permit delays over the past year which hindered housing production locally. More recently, there have been unprecedented inspection delays. Inspections have always been performed the day after they are requested in Washington County which allows projects to move along smoothly. Recent timelines have been in excess of two weeks. Builders can plan ahead and schedule in advance, but if there are any shifts in a schedule or corrections from an inspection, serious delays can occur. (Washington County has been working on improving service levels and has filled several positions since spring 2023.)
What has the company learned about building around here? Geology, climate, different economic situations since COVID?
Our 30 years of building locally helps us to understand the market and our buyers, while also making us experts in how homes should be built in our climate. We are still one of the only builders to use vented rainscreen siding assemblies and proper flashing to protect homes from our wet climate.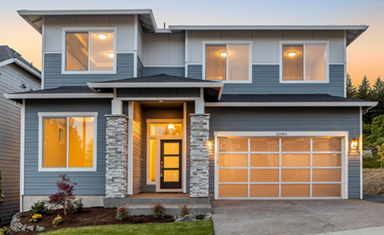 New trends in what buyers are looking for? I remember that my house was one of the first you built with Primary on Main…and I like the new designs I've seen that are more modern and simpler!
From traditional to farmhouse to modern twists such as our West Coast Style, buyers still enjoy a variety of architectural styles and interior designs which is why we offer options in our community and have a private design studio for our clients to visit when personalizing their home with us.