Business News July 2023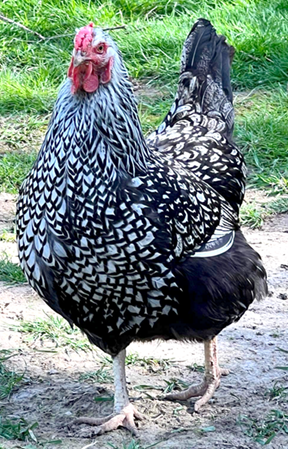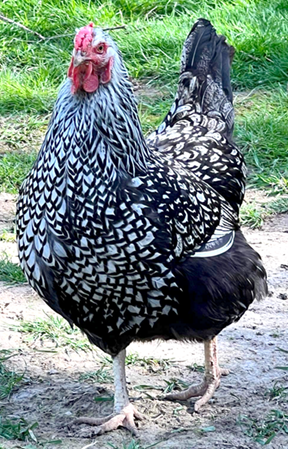 Farm-fresh eggs in Bonny Slope
David and Angela Brown started raising chickens in March 2022. Angela said, "I took my granddaughters to the farm store and let them pick out chickens. Since I always wanted a farm since I was a little girl, when hubby said yes, I was very excited to start this venture and learn. We started with four, but they say chicken math is a real thing and soon four became 10 and 10 became 30."
"Currently we have almost 40 at various ages. Our youngest are four weeks old to ensure we have eggs in the winter. When I started getting chickens my goal was to have a rainbow of egg colors. We have blue, green, pink, brown. We have a lot of different breeds— my favorite is my Delaware. Yes, all the chickens have names! My granddaughters and my son help name them all. My eldest son and one of my granddaughters love the chickens and help out a lot.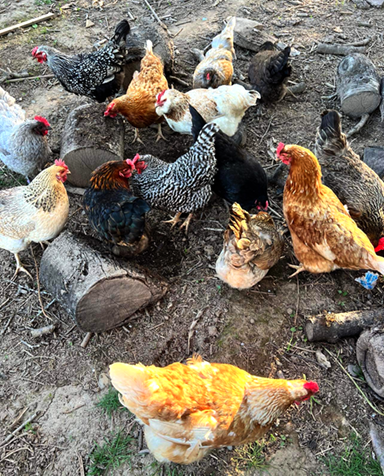 "Fun fact: my family didn't know until we got chickens that I was very afraid of them. Our Australian shepherd mix is my guard dog to keep the critters away.  We have sold chicks and eggs for hatching. Most recently Bonny Slope Elementary got the whole school involved as they took in 24 eggs. Out of those, 20 hatched. What a fun experience for the kids!"
They collect two to three times a day. "Sometimes it's an egg hunt depending on where the girls want to lay. When eggs are laid, they come with a protective layer called the bloom. We leave this on as it keeps the eggs fresher longer. We also refrigerate for the same reason, especially in this hot weather. Once you are ready to use them, just rinse them in warm water."
The Browns sell their eggs for $5/dozen from their home on NW 118th in Bonny Slope. Any time of day is fine to pick up eggs, they just need to make sure they have what you need. You can contact them via text to 503-300-8018, or email info@thebrownfamilyfarm.com.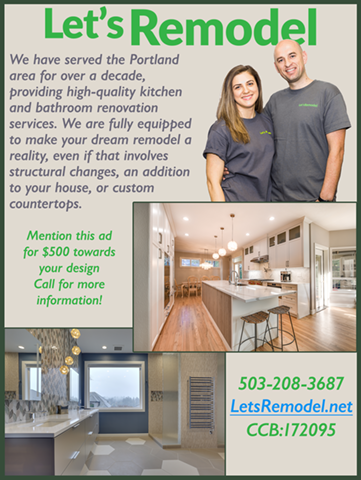 CMBA July meeting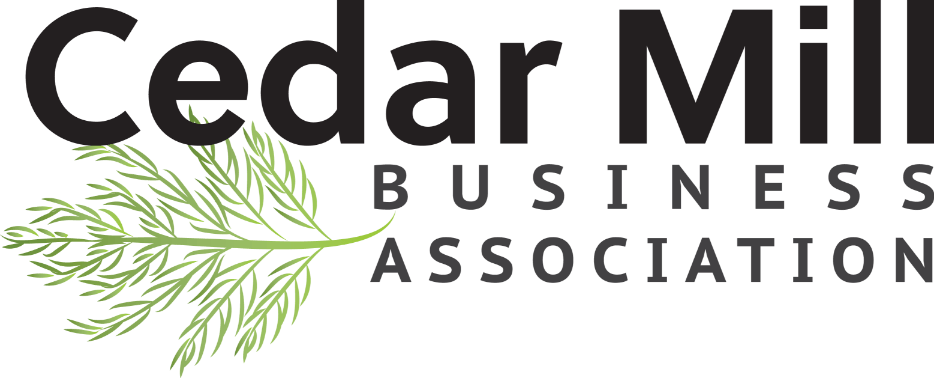 Tuesday, July 11, 11:45-1 pm, The Ackerly at Timberland, 11795 NW Cedar Falls Drive
Our July meeting topic is "Growing your Referral Network." This month our entire meeting will be dedicated to networking with CMBA members. Come prepared to share your referral partner experiences within the CMBA and to share the kinds of referral partners you are actively looking for. We will again be outside, adjacent to the Restaurant at the Ackerly and lunch will be served.
Why homeowners are staying put
By Jan Dempsey, broker
More than nine out of every 10 (91.8%) U.S. homeowners with mortgages have an interest rate below 6%, which is near the highest level in over 20 years. Homeowners holding onto their comparatively low mortgage rates is the main reason for today's major shortage of new listings. Here's the full breakdown of where today's homeowners fall on the mortgage-rate spectrum: 91.8% of U.S. mortgaged homeowners have a rate below 6%, 82.4% have a rate below 5%, 62% have a rate below 4%, and 23.5% have a rate below 3%.
Many would-be sellers are staying put rather than listing their home to avoid taking on a much higher mortgage rate when they purchase their next house. This "lock in" effect has pushed inventory down to record lows. Pending home sales are down about 17% from a year ago. New listings of homes for sale and the total number of listings have both dropped to their lowest level on record for this time of year, which is fueling homebuyer competition in Cedar Mill and preventing home prices from falling further even amid tepid demand.
High mortgage rates are a double whammy because they're discouraging both buyers and sellers. The lock-in effect is unlikely to go away in the near future. Mortgage rates probably won't drop below 6% before the end of the year, and most homeowners wouldn't be motivated to sell unless rates dropped further.
The only people selling right now are the ones who need to. The typical monthly mortgage payment has increased $1,000 over the last three years as rates have risen from record lows and home prices have increased. More than half of (59.7%) homeowners with mortgages have lived in their home for four years or less, a record high. The portion of people who haven't lived in their home long has shot up because so many people purchased homes during the pandemic, motivated by record-low mortgage rates and remote work. That means that even if rates were to drop significantly, it may not lead to a flood of new listings. Many people are likely to stay put simply because they moved recently and aren't in a hurry to move again.
If you have real estate questions, it would be my pleasure to answer them.Please don't hesitate to contact me, Jan Dempsey of the Realtor at Windermere Realty Group, at 503-706-6358 or jdempsey@windermere.com.
Village Gallery of Arts July news
For more information on any of our events and classes, and to register, please visit the Village Gallery of Arts website. Unless noted, all events are at the Gallery, 1060 NW Saltzman Road (just east of the library).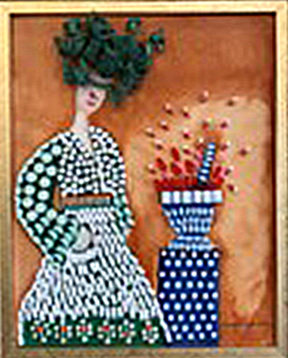 Join us for our Upcycled/Recycled Community Art Show!
July 4-27, registration by July 2 required to participate, $10 fee per item (max of 3)
All community members are invited to participate! Create original artwork while incorporating a recycled item on the canvas/substrate or by upcycling an existing item and improving upon it. Artists will provide their own canvas/substrate. Prizes will be awarded. For more details, visit the events page on the website or use this link. Contact Cheryl with questions at support@villagegalleryarts.org or 971-212-5692.
Art Chat and Refreshments
Sunday, July 9, 3-5 pm, free
Come meet the Community Art Show artists and enjoy refreshments while taking in the new show! Sometimes we even have live music to serenade you as you browse.
Special Fundraising Event Reception
July 30, 5-7 pm, free
Visit us for a Three-Day Studio Sale of Kathy Deal Artwork from July 28-30. This is a retrospective show and sale of Kathy's distinctive artwork across her career.
Art Scholarships!
August 27 deadline
The Village Gallery of Arts announces unspent funds for two $300 scholarships that are newly available for graduating high school seniors of the Class of 2023 who are planning to continue their art studies in college this fall. Interested students need to complete an application form and submit it to our location together with an example of their art. 2D work must be framed or matted, not to exceed 20" x 30," and 3D work not to exceed 12" in any direction. All work must be original, not copied. Entries will be displayed in the gallery during the month of September and awards presented at the reception on Sunday, September 10, 3-5 pm. Scholarship recipients will also receive a free one-year student membership to the gallery. For full details including application form, please email education@villagegalleryarts.org.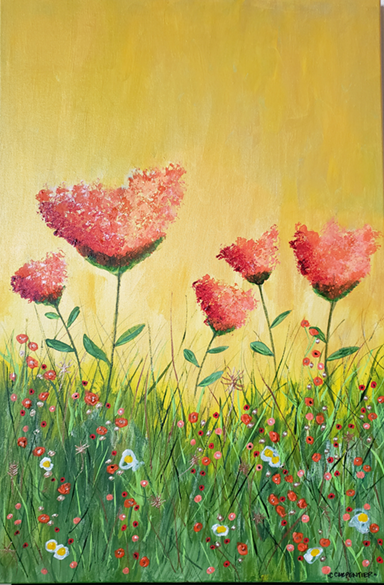 VGA is looking for good teachers!
Do you have skills you'd like to share with others? Would they lend themselves to a one to two session workshop or a three to four session class? We need teachers for adult classes at any level, or children's classes—especially ages 7-11 or younger. Membership at the gallery is not necessary. Please contact education@villagegalleryarts.org for more information about joining our Education Team.
Big & Bold Artist
Cheryl Carpentier: Summer Field – "Always inspired by Mother Nature and all the wonder that surrounds us, my work is full of color and a variety of textures."
Classes for children
Join an exciting class learning a variety of art forms! A team of rotating instructors provides a chance to explore a variety of media and approaches while building artistic concepts and skills. All supplies included. Children's classes are offered monthly for ages 7-11 and are taught by the VGA Instructional Team. Please note: age limits are strictly adhered to because of the wide range of students. Check the Village Gallery of Arts website regularly for up-to-date projects!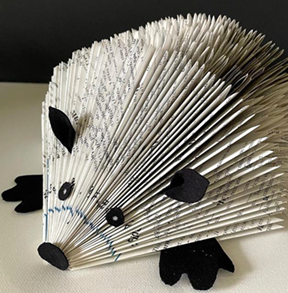 Featured projects for August include: Book Folding, Drawing/Painting, Recycled/Upcycled Art and more!
Thursdays, August 3-24, 3:45-5:15 pm, ages 7-11, max 8 students
Adult Classes
Intro to Watercolor with Debbie Teeter
Wednesdays, August 2-23, 9:30-12:30 pm, max 8 students
Appropriate for beginners or those with some experience looking for more guided practice. Learn the basics of watercolor and some creative approaches. Lessons will cover the unique properties of this medium, composition, color, and a few "bells and whistles".
Pastel Workshop—Gain Confidence Using Luminous Soft Pastels with Gretha Linwood
August 4-6, 10-3 pm (with lunch break), max 8 students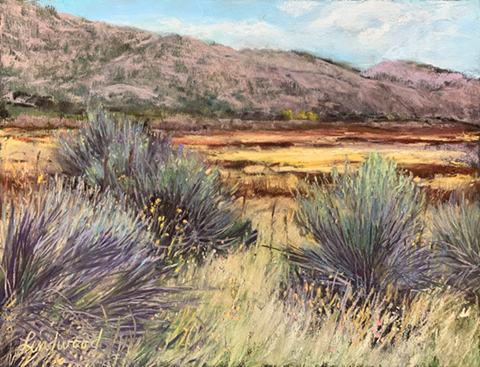 Open to all levels, however those with some pastel and painting experience will benefit the most. Express your impressions of the natural world using soft pastels. You will apply the principles of color, value and design in this fun, informative class as you continue to develop your personal style and gain a deeper understanding of the medium. Note: this class is for soft pastels only, not oil pastels.
The Village Gallery of Art's mission is: To ignite the joy of learning, creating and appreciating art in our community. We support professional and emerging artists by providing high quality affordable art education to children and adults as well as providing venues for sharing their work. We are a non-profit (501c3) organization, receive no taxpayer money, and are staffed entirely by member volunteers.
Sunset Credit Union offers financial literacy program for kids
This summer, kids and teens can learn (and earn money too) by enrolling in Sunset Credit Union's financial literacy program. This free educational course called Banzai is a web-based literacy program where kids get their own accounts, and work through assignments that are based on real life.

"Financial education is so important for the future of our kids," says Rhonda Baggarley, CEO of Sunset Credit Union. "We're proud to partner with Banzai and offer these educational classes which will prepare students with money management skills they can use for the rest of their lives."
With Banzai, students will learn to manage unexpected expenses such as parking tickets, interest charges and overdraft fees. The course also introduces students to auto loans, bank statements, entertainment costs, savings, and more.
To get your child or teenager started with the course, visit Sunset's website and select the age-appropriate Banzai course. Upon completion of the course, Sunset will deposit $25.00 into your child's savings account. If they haven't become a member of the credit union yet, they'll deposit the first $25.00 into a new account with the credit union.
Sunset Science Park Federal Credit Union is open to anyone who lives, works, or attends school in Washington County. For more information, stop by our office (1100 NW Murray Blvd #200) or visit our website.
Polarity Therapy sessions available!
By appointment every other Wednesday in July, 5-8 pm, suggested donation of $30-45
Join us for our Energy Studies with student client days that are open to the public. Students of polarity therapy will give 35-minute energy balancing bodywork sessions. There are 3-5 sessions per event. For booking information, please visit seacummins.as.me/studentclinic or send a message to 917-588-6015. To learn more about polarity therapy, visit polaritytherapy.org.
Wow and Flutterville Playgardens NW Open House
July 13, 5-6 pm, 800 NW 107th Ave
Come join us for our bi-monthly open house. We welcome you to see our school, hear about our philosophy and just visit. See our website for more information.