July 2023 Development News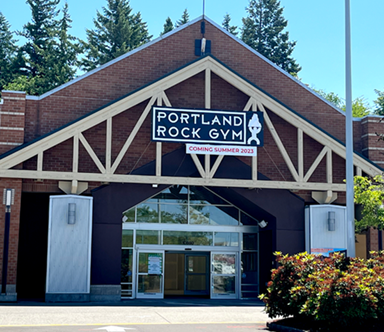 Peterkort Towne Square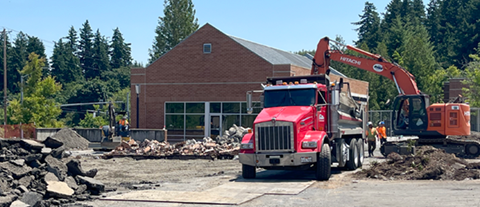 We visited with Scott Collins, the owner of Sunrise Bagels in the Peterkort Towne Square center, to learn his plans now that construction has begun on the Starbucks that will be built next to his current location.
He will be moving to the east end of the main section of the mall this fall (previously Edward Jones). They will have bigger ovens and the capacity to produce more bagels! Next summer they will have a patio for outdoor dining. He doesn't expect to lose his loyal customers, and we know Starbucks can't match the bagels!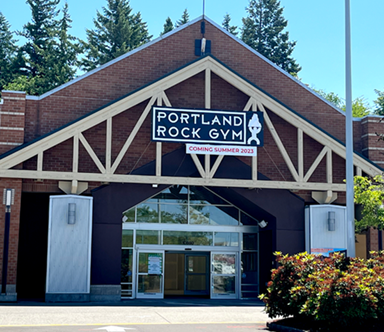 The Portland Rock Gym is completing one segment of their new location in the building that most recently housed Orchard Hardware. The north end of the building should open sometime this summer and will have facilities for bouldering, yoga, and fitness training.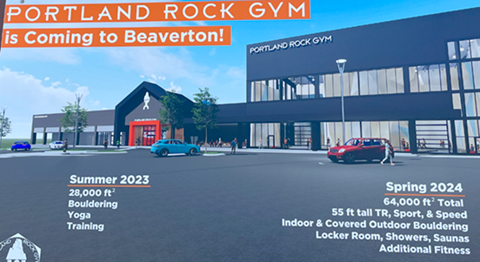 The south end of the building will include a 55-foot climbing wall, indoor and covered outdoor bouldering, a locker room with showers and sauna, and more fitness facilities. Visit their website for more information and to sign up for advance membership.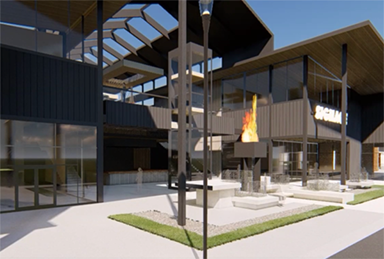 We haven't learned any new information about plans to split the former Albertson's building to accommodate a smaller grocery, a food court, and another retail space. We'll write about it as soon as we hear more.