Development News April 2022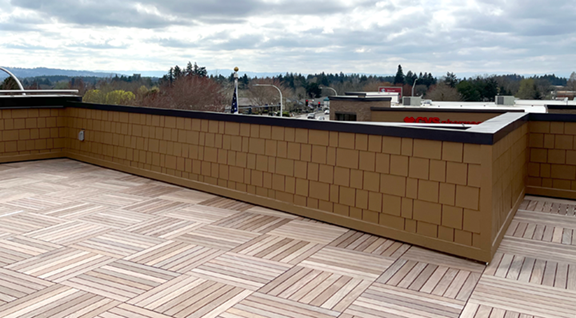 Milltowner update
Everyone is eager for the new businesses to open in the redeveloped Milltowner Center at Cornell and Saltzman. We learned that opening of Insomnia Coffee and Wildwood Taphouse were delayed because of a glitch with permits for the installation of the fire sprinklers (or something like that!). We're still trying to get information on opening dates, but the interiors are both coming along and look exciting, with both shops including upstairs seating areas.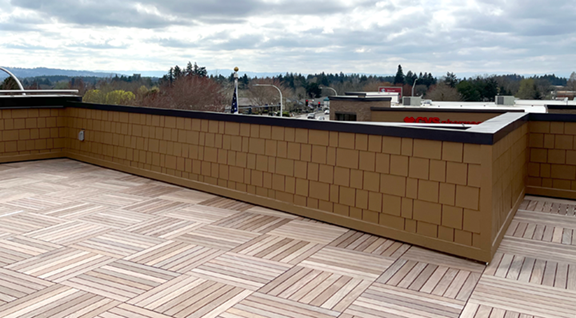 Already open is Aura Aesthetics, a medspa on the upper level near the new Sunset Athletic Club building entrance. We'll bring you more information on them as soon as we can.
We got a grand tour of the under-construction new building for Sunset Athletic Club, and we'll have a feature story on that next month.
Target store
Again, we haven't been able to get a firm opening date for the new store going into the former Bales Marketplace location. In November we reported that it would open this month, but no word yet. We'll let y'all know as soon as we hear anything.
Bonny Slope Estates application submitted
Comments are due by April 14 on this proposal to build 36 houses on a four-acre lot zoned R9 (nine dwellings per acre) on the north side of McDaniel road (11455 NW McDaniel). The developer, Westwood Homes LLC, is requesting exemption from the normal half-street improvement on McDaniel because of "grade issues." However a sidewalk is proposed to be built along the frontage.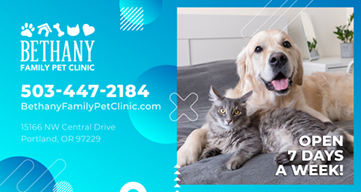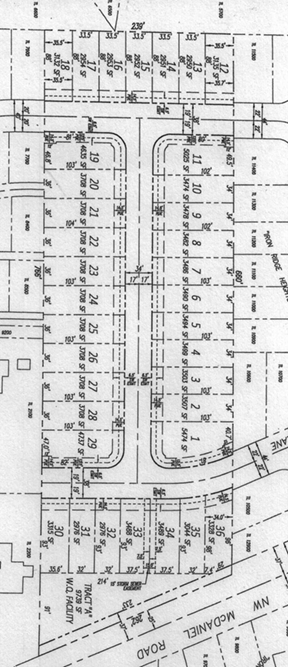 Neighbors who attended the Neighborhood Meetings in December and January had concerns about the large trees at the north and west sides of the property. The trees on those neighboring properties might be damaged by construction work or the loss of surrounding trees, which happened with previous development. Other concerns included possibly extending the sidewalk all the way to Bonny Slope Elementary. The developer's rep indicated that the county could build that, but it wouldn't be part of this project.
The CPO 1 copy of the Development Application will be available to view at the CPO 1 area on the mezzanine of the Cedar Mill Library by Monday, April 4. Comments can be sent to Sandy Freund, at sandy_freund@co.washington.or.us or by calling 503-846-8761. Mailed comments to LUT Current Planning, 155 N First Ave, Ste 350 MS13, Hillsboro, OR 97124.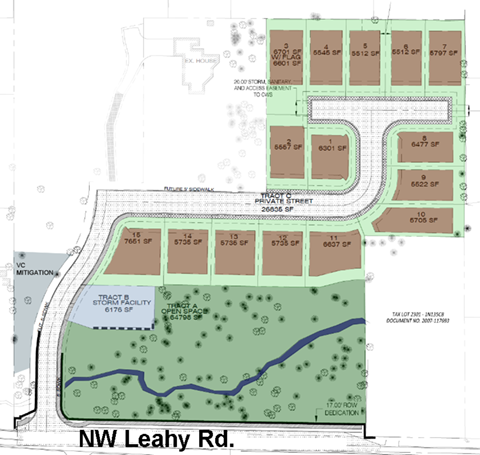 Estates at Leahy Park application approved
Environmental advocates and neighbors may file an appeal now that Washington County has approved the development application to build a 15-lot subdivision on an eight-acre property that includes protected habitat on the north side of Leahy Road.
The application was submitted in September 2021 and approved on March 23, 2022. The county argues that while its response to the LCDC remand of Ordinance 869 is still under consideration, the application was filed before the remand and so it is permissible under Oregon law.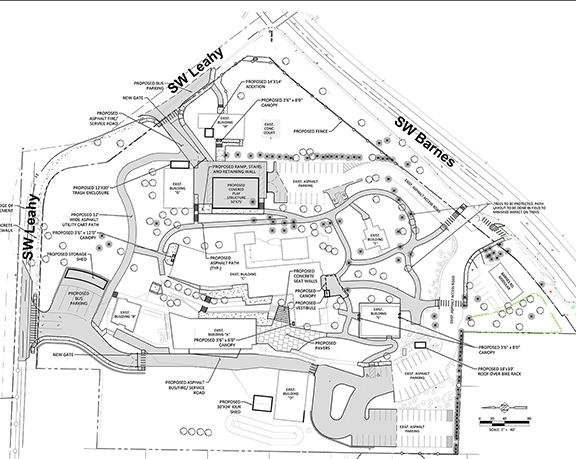 Catlin Gabel expansion
A Public Hearing was held a year ago to consider Catlin Gabel School's plan to build a new middle school and make other alterations to its campus after it acquired the adjacent campus and buildings of the former Oregon College of Art and Craft.
The comment period closed on March 21, so a decision on approval and required conditions is due soon.
Village Baptist school expansion
The Special Use Review for Village Baptist's request to create a K-12 school in its existing space, where it previously only had a preschool, was approved on March 11, 2022. The south parking entrance on Murray will be exit-only, and additional right-of-way along Murray will be dedicated as part of the Conditions of Approval.
Saltzman Road Apartments approved

The affordable senior-focused housing proposed for the corner of Dogwood and Saltzman, opposite the library, was approved by a county Hearings Officer on March 28, 2022. Conditions of Approval include wider sidewalks on both Saltzman and Dogwood, along with street trees on Saltzman and other pedestrian facility improvements. The land is owned by Christ United Methodist Church, which is a partner, along with Home First Development Partners, in the project which will offer housing specifically aimed at seniors in the LGBTQ community.