Community News April 2022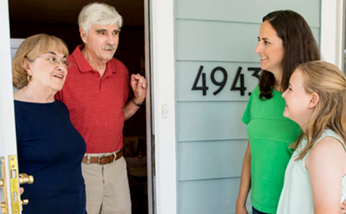 Student Academic-Contests for Grades 1-12
A multitude of subjects are being offered by North South Foundation. Registration closes on April 17 for Math, Science, Spelling, Geography, Vocabulary, and Brain Bee. For additional information, please visit the website.
Ask WCSO
How does training enhance Deputies' response to crisis calls?
Law enforcement frequently encounters people in crisis and having the training to intervene appropriately can ultimately change the outcome of these situations. De-escalation is a foundational part of certified officer training and accentuated through scenario-based instruction.
All WCSO deputies receive focused crisis-intervention training in addition to de-escalation instruction. Upon hire, all deputies undergo a 16-hour introductory class called "Crisis Intervention Skills Training." And, annually, staff complete ongoing crisis intervention education, including responding to mental illness, four to eight hours of scenario-based training (with an emphasis in de-escalation), and sixteen hours of defensive tactics training with an underlying de-escalation component
Maintaining a high level of instruction ensures the most effective approach to keeping our community safe. To find out more about our crisis-intervention training, visit the Washington County Sherif website.
Neighborhood Ready? How to win friends and survive a disaster!
Monday, April 25, 7 pm, via Zoom, free, register in advance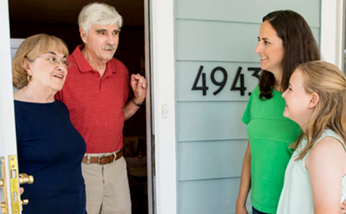 Do you feel connected to your neighbors? Getting prepared together is fun; builds friendships; and it may save your life or the lives of your family, neighbors, and friends. Natural disasters, like wildfires, floods, and severe storms have been increasing in the last few years. If a natural disaster strikes, emergency services will be overwhelmed. Your best chance of survival is to be surrounded by caring people who are knowledgeable and prepared—people who have your back and know what to do. In this FEMA-endorsed program, you'll learn the nine steps to take after a disaster, why it's important to get ready on your street, and how easy and fun it is to plan your neighbor meeting.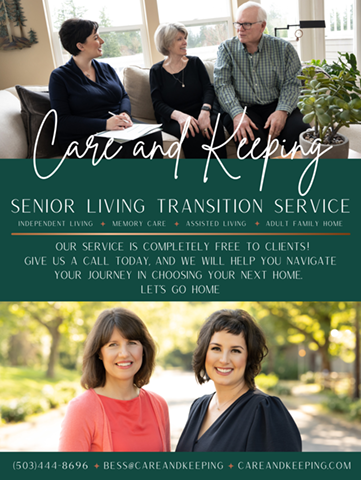 For questions, please contact Melinda at info.cedarhillsready@gmail.com or visit the Cedar Hills Ready website.
SAMBA Can and Bottle Drive
Saturday, April 9, 10-1, Sunset High School, 13840 NW Cornell Rd
New location! Enter the front parking lot by the stadium and proceed to the parking exit at the NE corner of the building where we will be set up to take your donation. Drop off your redeemable bottles and cans to help us raise funds for marching band and music programs at Sunset HS. Bring them in any container (or use the bags we provided), and we'll give you a new bag for next time.
You can reach us at samba@sambanote.org with any questions.
Summer childcare help from WCK
Wednesday, May 4, 6-8 pm, online.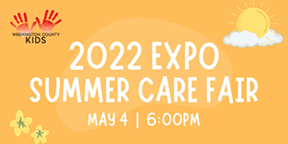 It's not too early to plan ahead for care for your kids and grandkids this summer. Parents, guardians, and grandparents will be able to meet with care providers and learn about summer care programs for school-age kids at the Washington County Kids third Expo-Summer Care Fair.
The program will be offered virtually. Participants can register to attend the program through Eventbrite. Information from providers will be available in both English and Spanish. Each provider will make a short presentation and then be available for questions and answers.
A handout will be sent to participants that will describe each participating provider program, cost, hours of operation, and other pertinent details. This event will be a great opportunity to find out about programs serving families in Washington County and the people who will be offering them.
Inside WashCo Shows
Listen to programs on our website, on KBOO 90.7FM on Wednesdays at 9:30 am, KXRY 91.1 and 107.1 FM Mondays at noon, and online at xray.fm and Westside's Greatest Hits every Saturday at 6:20 pm.
Rob Solomon interviews a variety of people engaged in pursuits affecting Washington County. Listen live or browse the archive on the website. This month shifts to a special election focus.
April 11: race for Washington County DA
April 18: race for Washington County Chair
April 25: encore show TBA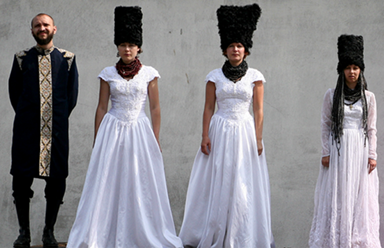 Events at The Reser
All events at The Reser, 12625 SW Crescent Street
For more events, visit The Reser's webpage.
NASSIM
Friday, April 8 and Saturday, April 9, 7:30 pm, $25
No rehearsals. A sealed envelope. A new actor at every performance. And a few surprises. From the creator of the Off-Broadway smash White Rabbit, Red Rabbit comes NASSIM, an innovative new play that explores the power of language and friendship. The New York Times calls it "an affectionate play about friendship," and the Hollywood Reporter raves it's "exhilarating fun, but also touching, moving, and soulful." Direct from playing to sold-out audiences around the globe, NASSIM comes to The Reser this spring.
Omar Sosa and Seckou Keita SUBA Trio ft. Gustavo Ovalles
Sunday, April 10, 8 pm, $30-$40
The Atlantic Ocean separates Cuba and Senegal, the respective birthplaces of piano virtuoso Omar Sosa and Kora master Seckou Keita, a distance diminished by their shared ancestral connection to Africa. Recorded during lockdown and released in October 2021, Sosa and Keita's second album SUBA is a hymn to hope, to a new dawn of compassion and real change in a post-pandemic world, a visceral reiteration of humanity's perennial prayer for peace and unity.
Old Wood Stove Turn-in Event
Saturday, May 7, 9 am-3 pm, Far West Recycling, 6440 SE Alexander St.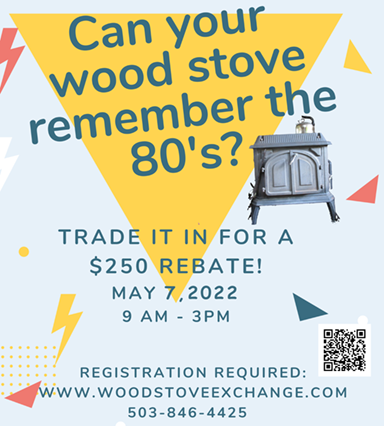 The Washington County Wood Stove Exchange Program and the Sustainability Division is offering a reward for the turn-in and recycling of old, uncertified wood stoves or wood stoves certified from 1986 to 1992. By recycling your old stove, you will help improve air quality for you and your community. This one-day event and the funds to be distributed are available only to homes in Washington County. Only 40 stoves will be accepted at this event.
In Oregon, it is against the law to sell, offer to sell, or give away a new or used uncertified solid fuel burning device.
And if you're buying or selling a home with a wood stove or fireplace insert in Oregon, you must ensure it was certified to meet emissions performance standards at the time of manufacture. If it was not certified, state law requires it to be removed, destroyed and disposed of when a home is sold.
To qualify for the $250 reward, individuals must register online and turn in a wood stove that meets certain criteria. The owner of the home must provide their name, address, and proof of address; stoves will only be accepted from the owner of the property or from a family member. This program will accept one stove per address and/or participant. Dismantled stoves/pieces can be dropped off, but will not be eligible for the rebate.
For more information on certification labels and the wood stove rules from the DEQ, visit the Residential Resources webpage. For information on possibly exchanging an old woodstove, currently in use, with rebates for a new device, visit the Wood Stove Exchange website or call 503-846-4425.
Donate a bike to Free Bikes for Kids
Saturday, April 30, 9-1:00 pm. For donation sites, visit the bike webpage.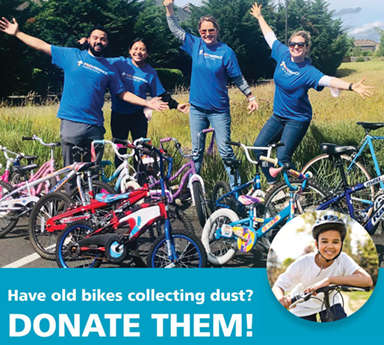 FB4K will collect your dusty donations of kids and adult sized bikes. Our community partners have a high need for all shapes and sizes! We prefer gently used bicycles that our volunteers can efficiently restore and give to local kids in need. Severely damaged or worn bikes will be stripped for parts and recycled, keeping waste out of our landfills. When in doubt, bring it out!
Registration for WashCo Bikes Saddle Up Summer Camps is now open!
Various locations around Washington County. Four-day camps run between June 27 and August 22.
We are gearing up in 2022 for a full ten weeks of Saddle Up Summer Bike Adventure Day Camps running June-August. The full schedule and registration can be found on our website.
The camp experience is full of arts, sports, games, and crafts with the focus on bicycling safety, balancing skills, and even tire repair woven into the fun activities. If you have questions feel free to contact us at Camps@WashCoBikes.org. Campers will participate in age-divided groups: Wheelies (ages 8-10) and Cruisers (ages 11-13).
At our camps, kids learn bike repair skills and safety while at the same time enjoying sports, arts, crafts, nature exploration, and all manner of games! We do bike rides to bowling, splash parks, berry picking and more! Sibling discounts and scholarships available.
Looking for a great job this summer? If you are 17 years old and up consider becoming a WashCo Bikes bike camp instructor this summer. You can earn $15-16 an hour for the 10 weeks. Email ed@washcobikes.org for more information.
Driver's Ed for Cyclists
WashCo Bikes and the League of American Bicyclists (LAB) wants to provide more formal and comprehensive training that includes education about traffic laws as they pertain to cyclists, instruction in Five Levels of Crash Prevention – which can reduce the probability of a crash by up to 90 percent, practice hazard avoidance maneuvers, and impart much additional cyclist-specific and useful information.
This is not a "how to ride your bike" clinic, but rather a clinic on how to "drive" your bike. This training, developed by LAB, is standardized, so instruction is consistent—regardless of where a person takes the course.
Starting in April, WashCo Bikes is expanding our Confidence in Traffic (CIT) clinics to better serve our community. Please visit our website for more information on these clinics. And check back in coming weeks for the full schedule of classes.
This training is not just for new riders. Even experienced cyclists who participate the clinics say they learn new and valuable information. And all this takes only a few hours of your time!
We are also still recruiting new instructors for these clinics; this is paid for through a grant from the Oregon Dept. of Transportation. If you are interested in finding out what is involved in being trained and certified to be a League Cycling Instructor (LCI)—or if you are already a LCI and would like to teach a few clinics this summer, please email us at classes@washcobikes.org.
Legislative Town Hall
Monday, April 11, 5:30 pm, via Zoom and in person, Cedar Hills Recreation Center, 11640 SW Park Way, Portland 97225
Representative Dexter, Senator Steiner Hayward, and Representative Helm are hosting a Town Hall to talk about accomplishments from the short session. If you would like to attend in person (subject to change, of course), it will take place at the Cedar Hills Recreation Center.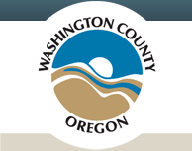 State of the County 2022
Tuesday, April 12, 4 pm, online
Please join Board of County Commissioners Chair Kathryn Harrington for a virtual 2022 State of the County address. Chair Harrington will reflect on the challenges we have faced over the past year, future priorities, and the work the county does to support the community. She will be joined by each district's commissioner who will share their own updates and priorities for 2022 and beyond. Online viewing opportunities:
For English, go to the Washington County YouTube.
Para Español, visite el sitio de Tualatin Valley Community TV y escoja Channel 28
Language services: Spanish and American Sign Language interpretation will be provided. Interpretation services for other languages are also available upon request. Contact the Washington County Administrative Office by April 8 to request these services at 503-846-8685 or cao@co.washington.or.us.
Artist Mingle
Thursday, April 21, 5- 6 pm, Jan's Paperbacks, 12320 SW First St, free with a suggested donation of $10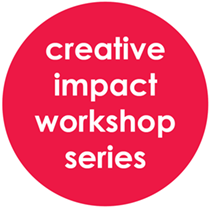 Tualatin Valley Creates (TVC) offers monthly networking events designed to be a casual way for artists to connect. Our venue, Jan's Paperbacks, is an independently owned bookstore specializing in selling and trading paperback books. Come mingle with local creatives looking to expand their network. You'll have a chance to meet local peers in your discipline to exchange ideas, ask questions, and build connections. Register now!
Lori, the owner of Jan's, will talk alongside Tualatin Valley Creates' Board Member Kate Ristau about TVC's ArtPass Membership Program. The ArtPass offers special deals to local businesses and nonprofit organizations throughout Washington County ranging from theaters, galleries, retailers, restaurants, and independent artists. A complete list of partnering businesses can be found in the ArtPass Directory.
Earth Care Fair
Sunday, April 24, 8:30 am-2 pm, St. Andrew Lutheran Church, 12405 SW Butner Road
Worship with Pastor Robyn Hartwig: 8:30-9:30 am, 11 am-noon
Information Expo: 9:30-11 am, noon-2 pm
This is a multigenerational program with strategies that you can implement to combat climate change. All are welcome.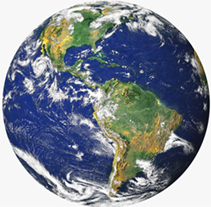 At the Information Expo, you can browse information tables, talk to consultants who want to share their knowledge, pick up handouts, and receive a ticket for our earth care focused participation prizes. Topics include Backyard Habitat certification, Invasive Plants, Creating a Garden Bed, Horticultural Therapy, Reducing Plastic Use and Food Waste, Reducing your Carbon Footprint, Mason Bees, and more.
Seminars will be offered for those who want to learn more about wildfires, how to improve your soil, Backyard Habitat certification, how trees talk to each other, and waste management.
Learn more about this event at our event website.
Call for Beaverton Night Market Vendors
Application deadline Friday, May 13
The Beaverton Night Market will be back in person on Saturday, July 23 and Saturday, August 13. The city is seeking applications from food, craft, and merchandise vendors from around the world to participate in the 2022 markets. The vendor application is available online at the Night Market website.
Interested vendors must submit an online application, available in English and Spanish. It is not necessary to be an established business or fluent English-speaker; support is available to navigate the process. Vendors will be chosen by a selection committee and notified of their status by June 1.
The Beaverton Night Market exists to create a vibrant, intercultural, family-friendly space that is reminiscent of night markets internationally. The market offers a culturally-relevant evening activity and gathering space with ethnic food and crafts for families of all backgrounds in Beaverton.
Selection criteria includes a preference for Beaverton-area businesses, unique cultural product offerings, and compatibility of the vendor's mission with that of the market.
Public Affairs Forum
Join us "virtually" at the Washington County Public Affairs Forum! For the time being, the Forum continues with the second half of its 2021-22 season online, providing another engaging month of speakers! You can obtain the ZOOM link to join these free events by visiting the Forum website. Please also stay tuned for upcoming information on how and when the Forum may resume in-person meetings.
Founded in 1956, the Forum provides a place for the interchange of ideas on civic matters. Each week the Forum brings together community leaders, members, and guests who care about what happens in Washington County, the Metro region, and our state.
All meetings begin at noon. Please visit our website as we will continue to update the speaker schedule there!
Monday, April 4 – Tualatin Valley Fire & Rescue Chief Deric Weiss
Monday, April 11 – Commissioner Chair Debate: Chair Kathryn Harrington
and Hillsboro City Councilor Beach Pace
Monday, April 18 – Local Election Forum/Debate
Monday, April 25 – Sheriff Pat Garrett on Measure 34-310, Enhanced Sheriff
Patrol District replacement levy; Mayor Steve Callaway and Chief Jim Coleman on
Measure 34-311, renewal levy for Police, Fire, and Parks; Representative from City of Forest Grove on Measure 34-312, replacement levy for fire, police, parks, and library services
Viva Village April activities
Activities open to all (RSVP for all events by emailing vivavillageevents@gmail.com or calling 503-746-5082)
Online Viva Village 101
Saturday, April 9, 10-11:30 am
A fun and informational session about Village life for prospective members and/or volunteers. RSVP for the Zoom link
Men's Coffee Break
Monday, April 25, 10–11 am. Ki Coffee, 4655 SW Griffith Dr. #160
Conversation and coffee.
Online Viva Village Book Club
Tuesday, April 26, 1–2:30 pm, via Zoom
Selected book: The Great Offshore Grounds: a Family Saga by Vanessa Veselke.
Activities Open to Viva Village Members and Volunteers (RSVP for all events to vivavillageevents@gmail.com or 503-746-5082)
Online Women's Coffee
Tuesdays, April 5, 12, 19, 26, 10 am, via Zoom.
Join members and volunteers for a morning of coffee and conversation.
Bricks for Better Brains for Good
Tuesdays, April 5, 19, 26, and May 3, 10, 17, 1:30 pm, Viva Village Office, 4905 SW Griffith Drive #104
Join volunteer Natalia Kasperovich and explore your creativity as you build a "cognitive reserve" by leveraging the wellness benefits of Natalia's new program, "Bricks for Better Brains for Good." RSVP required as registration is limited.
Women's Coffee In-Person
Wednesdays, April 6, 13, 20, 27, 10 am, Jim & Patty's Coffee, 4130 SW 117th
Online Tai Chi Classes
Thursdays, April 7, 14, 21, 28, 10–11:30 am, via Zoom
Learn Tai Chi technique with certified instructor, Richard Chew.
Online Writers Group
Thursdays, April 7, 14, 21, 28, 1:30–3 pm, via Zoom
Join other Village writers for a time of sharing and inspiration.
Spanish Conversation Group
Friday, April 8, 10 am, private home in West Beaverton
Casual conversation (in Spanish) with Viva Villagers/ Participants should have a basic knowledge of Spanish, though fluency is not required.
Online Working Mindfully with Stress
Mondays, April 11, 18, 25, 2 pm, via Zoom
Martha McJacobs from Life by Design guides participants through exercises and discussions focused on using meditation techniques to reduce stress.
Online Travel Talks
Monday, April 11, 7 pm, via Zoom
Marylou Belknap-Jones and Greg Jones will talk about their recent trip to Costa Rica.
Dine Around Beaverton and Beyond
Wednesday, April 13, 1 pm, Outback Steakhouse Restaurant, Peterkort Towne Square, 11146 SW Barnes Rd
Lunch and conversation. Participants must be vaccinated. Space limited to 12 people.
Online Living Solo
Thursday, April 21, 4 pm, via Zoom
A new group to share ideas and insights about solo living.
Online Volunteer Happy Hour (volunteers)
Friday, April 22, 2–3 pm, via Zoom
Get together with fellow Viva Village volunteers for fun conversation.
Online Movie Interest Group
Wednesday, April 27, 5 pm, via Zoom
Check the Viva Village calendar for movies. Movies are available on Kanopy streaming service offered by the Washington County Library.
Everyday Choices Can Improve Your Odds
Tualatin Valley Fire & Rescue cares about your health. This month, we encourage you to fight stress and serious illnesses by embracing healthy habits that will improve your overall quality of life. TVF&R offers the following tips to help you enjoy a heart-healthy lifestyle.
Enlist a partner: Talk to loved ones, neighbors, and friends and invite them to participate in physical activities, share a balanced meal, and have a fun adventure. Everyday activities are always more fun with a partner — someone who will keep you company, inspire you to stick with a new routine, and encourage you on your health journey.
Fuel your body: Eating balanced meals helps your body better fight off sickness and recover more quickly when you're sick. Drink plenty of water. Enjoy fruits and vegetables throughout your day as snacks, toppings, side dishes, or in your main meal. A healthy diet also includes whole grains, fat-free or low-fat dairy products, lean meats, fish, beans, eggs, and nuts. Limit the saturated fats, trans fats, cholesterol, salt, and added sugars in your diet.
Get moving: It's never too late to start being active every day. As little as 30 minutes of exercise a day can help keep your body fit to fight off illness and prevent injury. You can even do simple exercises at home. Consult your physician to see what exercises will benefit you most. Carving out time to exercise has been shown to increase your energy level, reduce health risks, lower stress, improve your mood, and boost productivity. Regular physical activity is important for your overall health and fitness. It can also be a great source of fun.
Get enough sleep: Physical activity can improve your quality of sleep. Try to get six to eight hours of sleep each night to recharge your body.
Ditch bad habits: Limit your alcohol and caffeine consumption and quit smoking for good. Set healthy goals for yourself and celebrate when you achieve them.
Team up with your doctor: Doctors can help with prevention, screening, and treatment. Don't wait until you're sick to schedule an appointment. They can help you prevent health problems or catch them early enough to help you beat them. Ask your doctor to check your blood pressure and cholesterol numbers.
Everyday choices can improve your odds of fending off serious illnesses. These choices also pave the way for a happier, healthier life. For more information about adopting a heart-healthy lifestyle, see the TVFR website.