Where the sidewalk starts: Washington County pedestrian facilities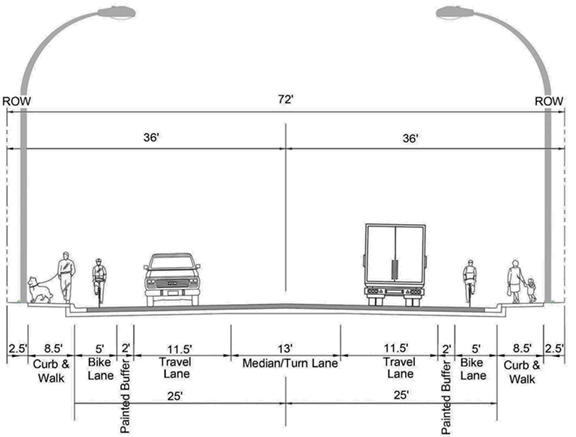 Because there has been confusion and frustration among neighbors recently over what the county requires in the way of "road amenities," we asked Melissa De Lyser, Public Affairs and Communications Manager for the county's Land Use and Transportation Department, to give us a rundown on what the county requires in various situations.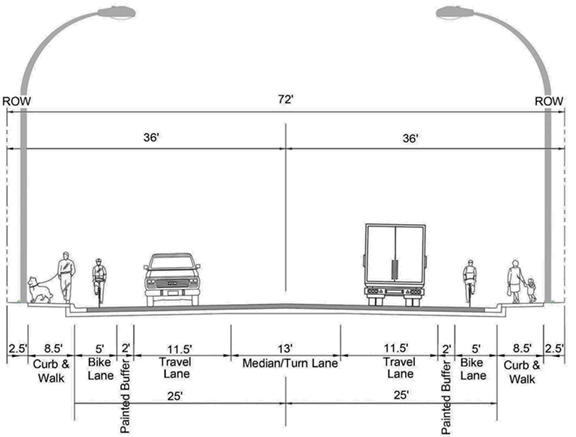 Sidewalk installation or upgrades are required in urban unincorporated Washington County when streets are improved, and in some cases when property is developed.
"We require new sidewalks to be five feet wide, but the preference is to have six-foot wide sidewalks wherever possible," said Marla Vik, Principal Project Manager with Washington County Land Use & Transportation Capital Project Services Division, "unless there is an obstruction in the right-of-way, such as a sign or a really large tree, which prevents the full five feet. In those instances, we try to maintain the five-foot width when we go around these obstructions. But if that's not possible, then we can go narrower for a short section—just long enough to get around the obstruction."
Even when going around obstructions, sidewalks are never narrower than four feet, Vik said. If four feet isn't possible, then either the obstruction is removed, or the sidewalk is relocated.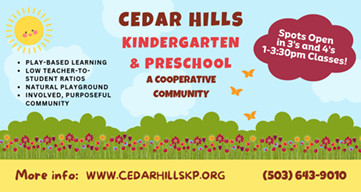 In certain cases, sidewalk installations are wider. The Cornell Road project, for example, will have eight-foot sidewalks. The initial project proposal called for a raised cycle track. But the topography and number of driveways made that challenging.
"The next best option for the Cornell project was the eight-foot sidewalk," Vik said. "This project is definitely an exception."
When a road improvement project occurs on a street where significant bike and pedestrian activity is likely, the County considers adding multiuse paths instead of sidewalks. Multiuse paths support recreation and transportation opportunities such as walking, biking, inline skating, and wheelchair use.
"If a project is in a commercial or other public area, near a park or school, for example, we may consider a multiuse path as a lot of people walk, bike and roll to these locations," Vik said. "Multiuse paths are 10 feet wide to allow people to bike and/or walk side by side."
The County Road Design and Construction Standards include four feet of clearance when permanent items are installed on or near sidewalks. A bench or sign in the right-of-way, for example, requires at least four feet of clearance behind it so that sidewalks are not obstructed. If a sign or bench is added to an existing sidewalk, that sidewalk should be widened to include the required clearance.
"If the County installs something like a cluster mailbox next to a sidewalk as part of a project, then we include a bump out as part of the sidewalk to accommodate the mailbox and maintain the usable sidewalk width," Vik said.
Street trees, planted adjacent to sidewalks or in planting strips between sidewalks and curbs/streets, are also included in the County Road Design and Construction Standards. The County's Approved Street Trees list and Urban Tree Standards includes requirements regarding acceptable tree species and how they can be planted along streets within the urban growth boundary. Trees planted too close to one another or too close to sidewalks may cause sidewalk heaving, sight distance issues, and other potential hazards. Trees not included on the Approved Street Trees list are likely to get too large for planting near sidewalks and streets.