TriMet redistricting proposal lumps us in with downtown! Comment now…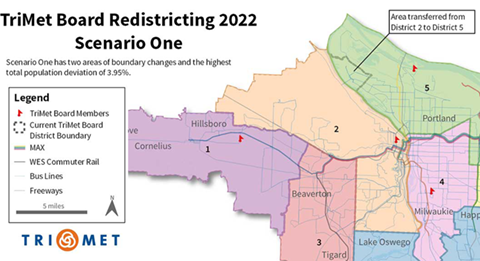 Tuesday, April 5, 5-6 pm in Spanish
Wednesday, April 6, 5-6 pm in English
TriMet will host two virtual open houses in April 2022, as they seek community feedback on the new boundaries proposed for the districts represented by Board members. ASL interpreters will be available at both events.
With new data from the 2020 census showing that 1,655,186 people now live in the TriMet service district—an increase of 182,855 people from the previous census—TriMet staff created three scenarios that redraw the district map to roughly balance the populations in each district.
All three scenarios lump our area together with the northwest and southwest Portland (downtown), with the Willamette River as a dividing line. The transit needs and deficiencies of people in the Tualatin Valley are quite different to those areas, so people interested in transit may want to attend an Open House and/or provide feedback by April 15 by emailing feedback@trimet.org or calling 503-238-7433 (RIDE).
Here's what I wrote: "By lumping Washington County areas in with northwest and southwest Portland (downtown) you are ignoring the fact that our transit needs and deficiencies are VERY different.
"I would much prefer to see a division that uses the Tualatin Mountains as a divider, rather than the Willamette. Then we can get representation that might be more responsive to our needs!"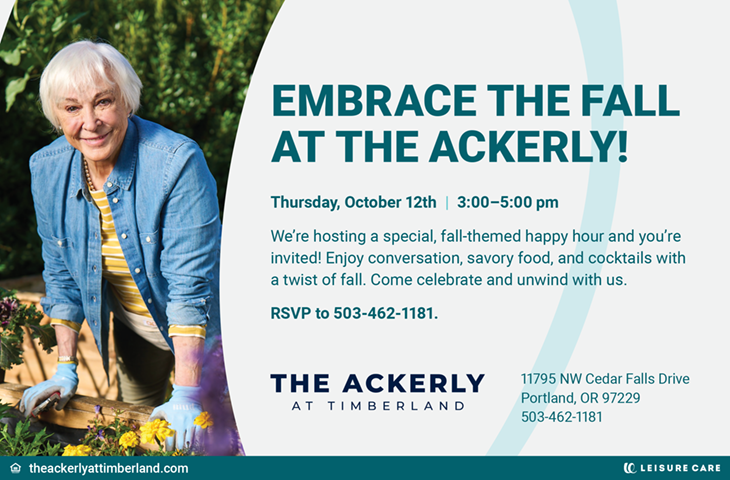 All the feedback will influence a final district map that will be presented to the TriMet Board of Directors at its meeting on Wednesday, April 27. If approved, the new district plan will go to Oregon's Secretary of State for her consideration. A final map must go to the Oregon Secretary of State no later than May 15, 2022.