Garden News April 2022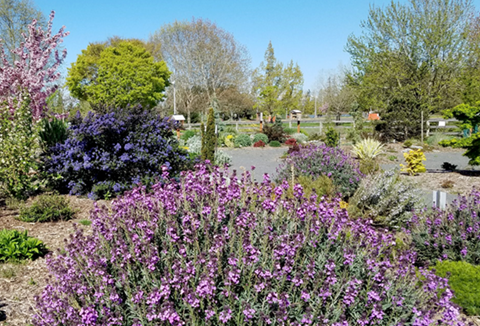 Master Gardeners' Education Garden is worth a visit!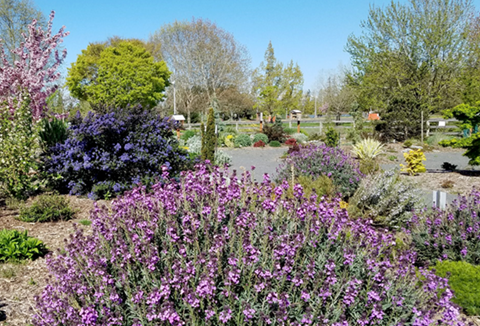 Do you love to garden? Want great ideas on landscaping? Or just have a couple hours to spare for a relaxing and fragrant walk? Visit the Education Garden!
Located adjacent to the PCC-RC Learning Garden (which focuses on food production), the WCMGA Education Garden chose to center on the use of landscape plants for the home garden. The design was built around several different "garden classrooms" themes. These include the Waterwise Garden, The Insect Habitat Garden, The Pollinator Garden, and The Fragrance Garden.
The one-third acre garden site was originally a staging area for heavy construction equipment. In January 2018, a partnership between Portland Community College -Rock Creek and Washington County Master Gardener Association (WCMGA) marked the beginning of transforming this site "from gravel to garden."
Educational signage is located throughout the garden. Self-guided tour brochures are available at our Information Kiosk (north garden entrance).
Are you interested in a Master Gardener guided tour or volunteering to help in the garden? Contact Sue Ryburn sueryburn@comcast.net or Susan Albright albright.becker@gmail.com.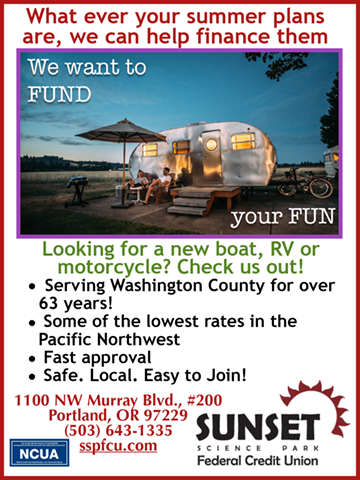 Discover more on the garden web page here.
Gardeners, landscape professionals, farmers invited to Soil School
Tuesdays and Thursdays, April 5-28, 6 pm, free. Participants are required to pre-register online.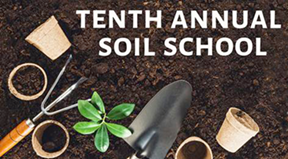 Soil School 2022, which covers topics related to soil and soil health, is being offered as a series of eight live webinars byWest Multnomah Soil & Water Conservation District and Tualatin Soil and Water Conservation District.
Presenters include soil scientists and other experts in the field of soil health. Sessions will cover methods of soil management that follow ancient practices, currently known as regenerative agriculture. This method builds soil organic matter, captures carbon, increases soil biodiversity, and reduces or eliminates dependence on chemical fertilizer, pesticides, and other methods of conventional agriculture. This is the tenth Soil School co-hosted by the two organizations.
All sessions are free and participants are required to pre-register online. Learn more and register here.
Soil School sessions and dates:
Tuesday, April 5– Opening Session: It's all about SOIL! James Cassidy, Oregon State University
Thursday, April 7– Soil Health 101, Katie Chambers, USDA Natural Resources Conservation Service
Tuesday, April 12– Kiss the Ground film Q & A – Special Session, with Don Smith, film team member
Thursday, April 14– Keynote: The Soil Food Web, Dr. Elaine Ingham, Soil Food Web
Tuesday, April 19– Soil Microbes, Jen Moore, USDA Agricultural Research Service
Thursday, April 21– Integrated Pest Management, Weston Miller, Oregon State University Extension Service
Tuesday, April 26– Biochar and Soil Amendments, Cuauhtemoc Villa, Sauvie Island Center
Thursday, April 28– Regenerative Agriculture and Gardening, Rhianna Simes, Cultivate Oregon
Five Oaks Garden Club plant sale
Saturday, April 30, 8 am-4 pm, All Saints Episcopal Church, 372 NE Lincoln, Hillsboro
Mother's Day gift items, sun/shade perennials, annuals. Flower arranging demonstrations at 10 am and 1 pm. Cash or personal checks only please.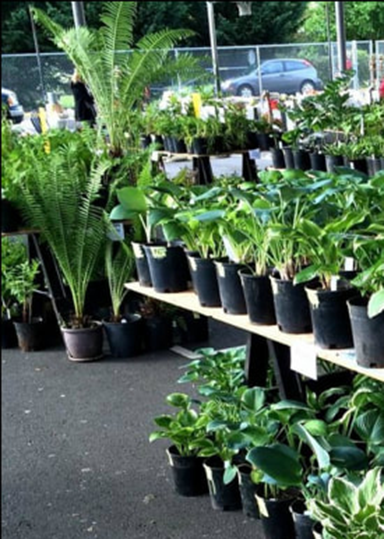 Aloha Garden Club plant sale
Saturday, April 30, 9 am-noon, Aloha-Huber Park Elementary School, 5000 SW 173rd Ave., Aloha
Great prices! $3-5 and up! Come early for best selection. Perennials, ground cover, grasses, shrubs, trees, and houseplants. Questions: infoalohagardenclub@googlegroups.com. Visit the website here.
Tualatin SWCD Spring workshops
Tualatin Soil & Water Conservation District (Tualatin SWCD) will be holding a wide variety of virtual workshops this spring. All workshops are free and more details and registration can be found on the Tualatin SWCD website.
Weed Watchers Workshop
Wednesday, April 20, 6 pm
The Weed Watcher Workshop highlights priority weeds in the Tualatin River watershed. The workshop introduces the Tualatin Watershed Invasives Species Team (TWIST) and provides information on how you can help in this community science effort.
Naturescaping: Basics
Wednesday, April 27, 6 pm
This workshop introduces the basic principles of naturescaping—incorporating native plants into your yard, garden, or community space. We'll discuss the principles of naturescaping and help you choose the best native plant for your landscape, big or small.
Naturescaping: Site Design
Wednesday, May 4, 6 pm
This workshop walks through the practice of applying the naturescaping principles in creating a site design. We'll discuss the tools and techniques you'll need to design your landscape.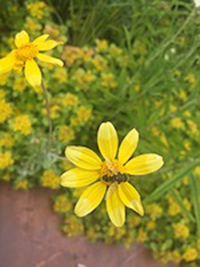 East Multnomah SWCD workshops
Discover ways to save time, money and energy on a garden, property, and community through our free workshops. From Naturescaping to Creating an Edible Landscape, our classes help you care for the land in ways that benefit people, water, and wildlife. Our live webinars are a great way to attend a presentation with opportunities to ask your questions!
See the workshop descriptions here. Scroll down to see recordings of the webinars.